Donny Osmond Announces Youngest Son Josh's Engagement to Girlfriend Summer in a Sweet Instagram Post
Donny Osmond of the "Osmond Brothers" couldn't be any happier as he announced his youngest son's engagement in a touching Instagram post.
The 62-year-old shared the great news of his son, Josh, and his girlfriend, Summer's engagement, in an adorable lengthy post that saw the newly engaged couple in wide-eyed smiles.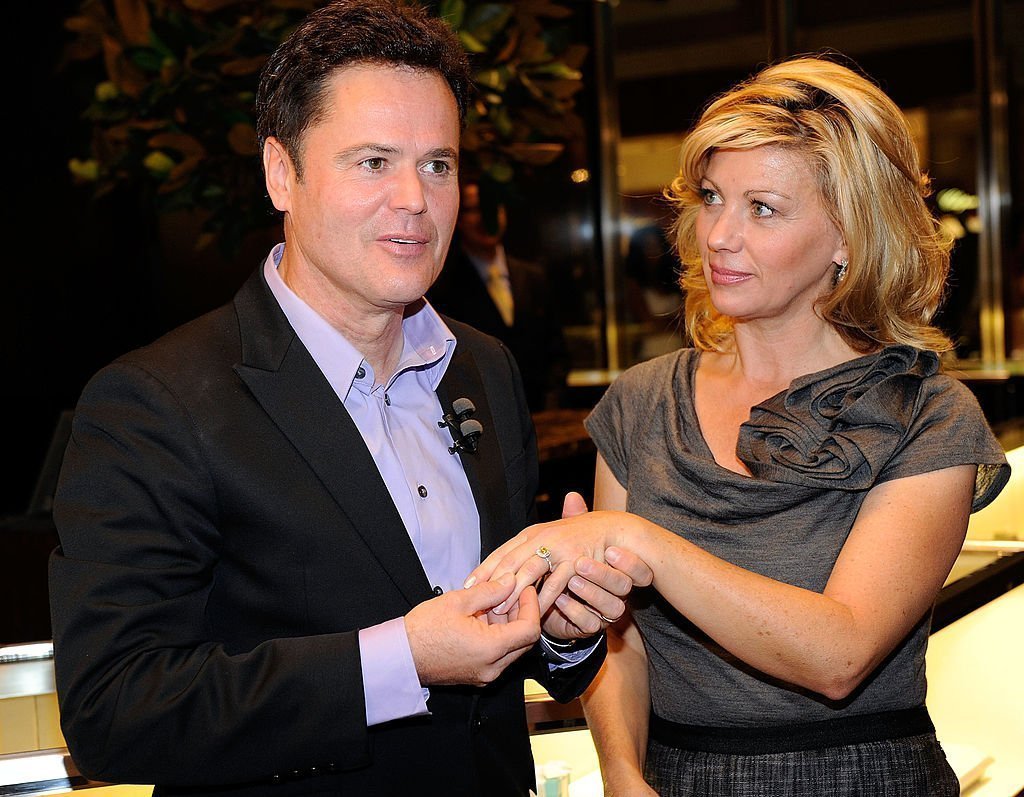 For Donny, this year's Valentine's day was extraordinary, and he categorized it as a "picture-perfect Valentine." As he celebrated his son's engagement, he also wished  him a happy birthday:
"Our youngest son and darling girlfriend, Summer, got engaged last night...an incredible kick-off to Josh's birthday weekend...Happy birthday and congratulations, Josh!"
The entertainer concluded by telling his fans that the couple would make further announcements on wedding plans. Lots of fans congratulated Josh and Summer, and a few stated that the Osmond family was "Blessed."
Indeed the family is blessed as Debbie Osmond, wife of the "Dancing With the Stars" alum shares five boys with her husband, and the couple has been together for decades.
Donny described his wife as an "amazing person" who has supported him throughout their time together, even though his father advised him against marriage, which he felt would be detrimental to his career.
With five kids and eight grandkids, the most important thing for the grandfather at this time in his life, like he explained during an interview, is family. His Instagram posts also show that he lives by the principle that family is vital.
Donny never fails to update his fans on the different vacations and quality time he and his wife share with the boys.
In December, he put up a post stating that there would be a happy family reunion as they all expected 21-year-old Josh back from his two-year mission in Italy.
Donny is an incredible family man who loves to have everyone around, especially on special holidays.