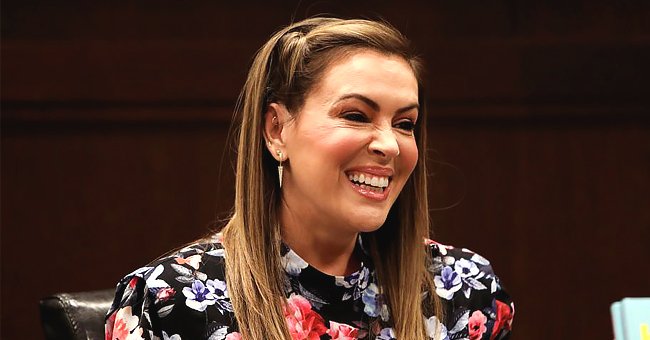 Getty images
Alyssa Milano of 'Charmed' Fires Back at Trolls after They Slammed Her Crocheted Face Mask

ALyssa Milano has hit back at trolls after they slammed her for wearing a crocheted face mask while on an outing with her family.
She has never been afraid to call out her haters, and Alyssa Milano proved that again after she was slammed for wearing a crocheted mask.
The "Charmed" actress posted a photo of herself with her family, all wearing masks; however, Milano was wearing one that was knitted.
The internet was not happy with her choice of mask and was quick to criticize her and, in some cases, mock her choices.
However, Alyssa hit back at the haters sending her insulting including, one who had called her "a special kind of stupid." She wrote back,
"Mask has a filter in it for [Expletive] sake. A carbon one. My mum makes them #WearAMask"
The TV star even went so far to share a screenshot of the filters she claimed to have used under her home-made mask.
While some people accepted her explanation, many claimed they could still see her skin through the gaps, leading many to conclude that there was no filter in the photo.
The conversation quickly became a trending topic on Twitter.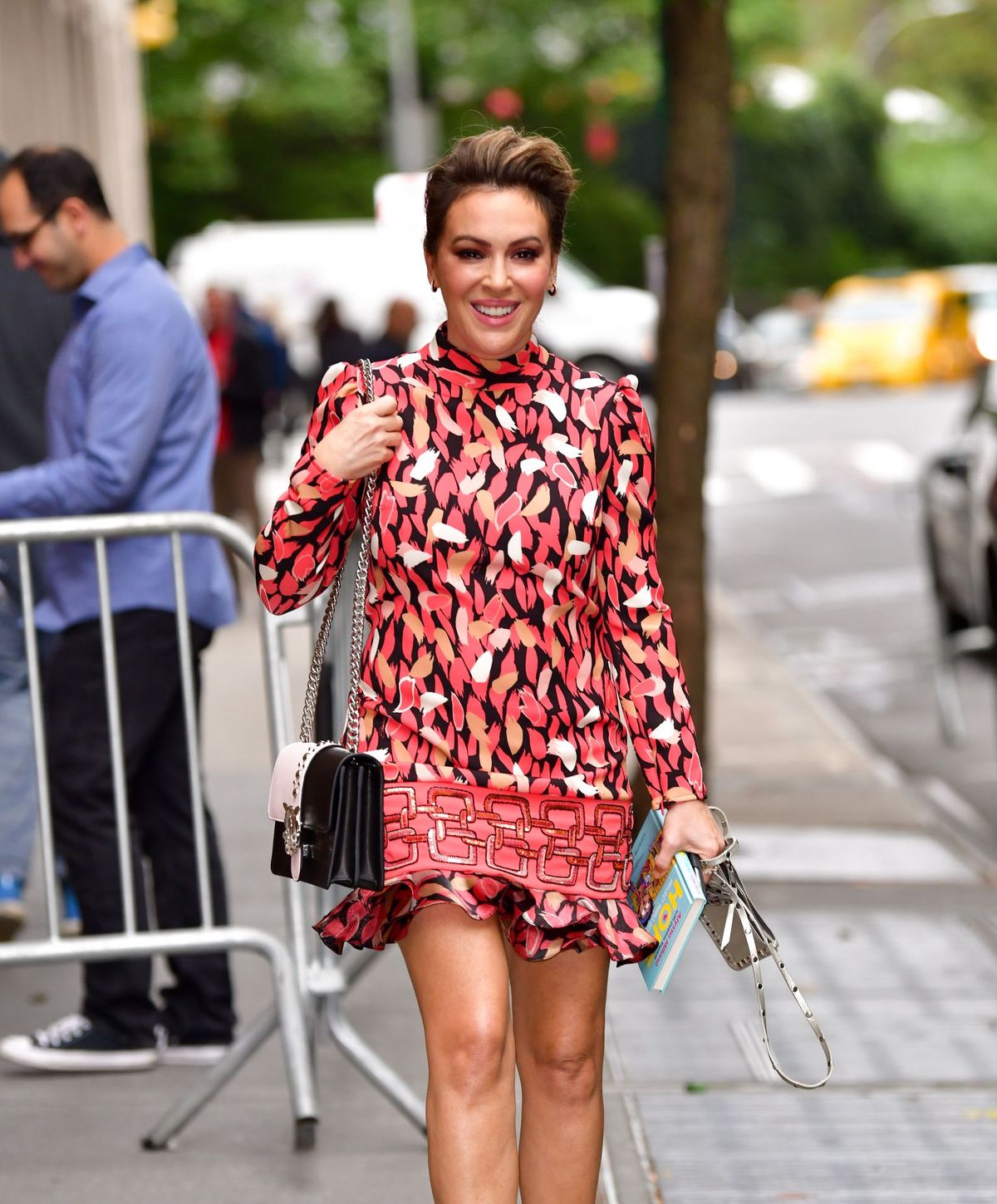 Alyssa Milano leaves ABC's "The View" on October 16, 2019
She later retweeted a post showing someone else who had made a crocheted mask with a filter pocket sewed in.
The conversation quickly became a trending topic on Twitter and did see some coming to her defense, with one user writing,
"What a metaphor for life.Idiots judging something on the surface without knowing what lies beneath…..do better people."
Other responses to the actress included people mocking her by using household items like lettuce, an open zip, and even a shoe as an alternative.
Filters have been recommended as adequate protection after research showed that 50% of those with COVID-19 do not show any symptoms.
According to John Hopkins University, there have been over 1.6 million confirmed cases in the US and over 97,000 deaths.
While it is unclear whether there was a filter under Milano's knitted mask, people have been coming with new innovative ways to keep themselves protected.
Please fill in your e-mail so we can share with you our top stories!