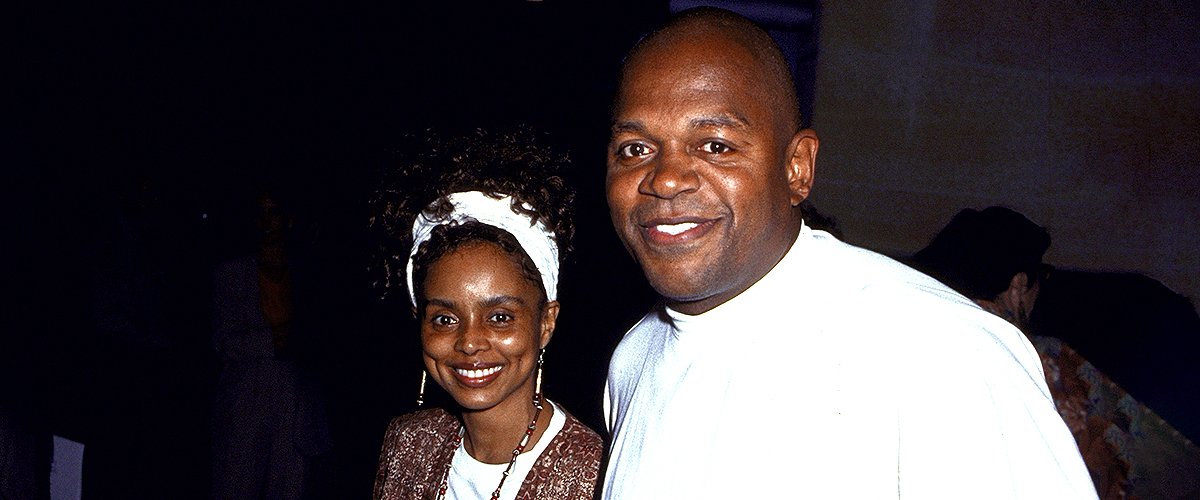 Getty Images
Debbi Morgan Once Said Relationship with Ex-husband Charles Dutton Brought Her to Her Knees — Inside Their Marriage

The experiences of her difficult childhood left the actress marked for much of her adult life, and there was a relationship in particular that made her open her eyes to the truth and finally free herself.
63-year-old actress Debbie Morgan is mostly known for her role as Dr. Angie Baxter Hubbard in the soap opera "All My Children," which led her to portray several other successful black women on TV, turning her into an important symbol.
If the small screen offered the talented Morgan an opportunity to have a better life after having grown up in a poor family that left rural North Carolina for the South Bronx, the emotional baggage she carried with her took a long time to leave her.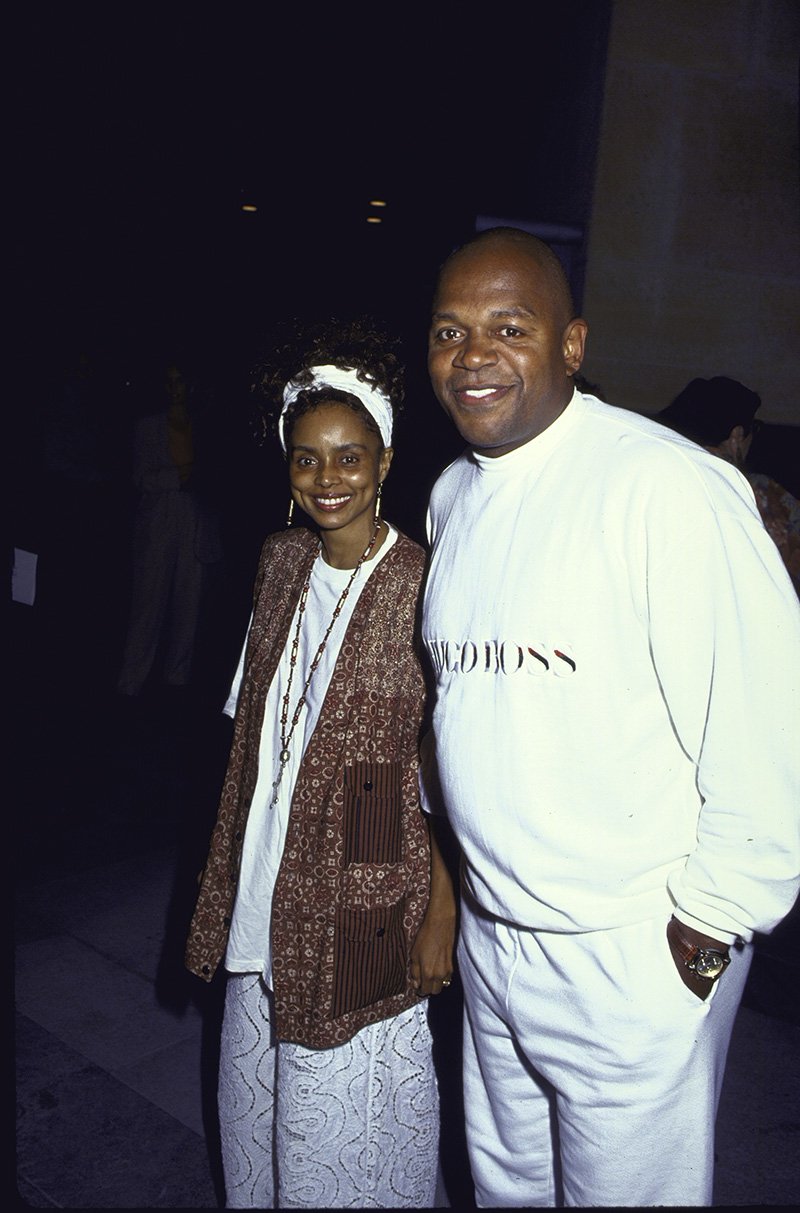 Former married couple Debbi Morgan and Charles S. Dutton. out in New York City in 1992. I Image: Getty Images.
As she first shared in 1997, Morgan's father, who died of leukemia in 1975, was an alcoholic that used to physically attack the actress' mother in front of their two daughters, something that took a toll on Morgan's emotional development.
As she later understood, this terrible experience in her childhood shaped the way she was going to relate to the opposite sex, telling People:
"Because I didn't get nurturing from my dad, I kept looking for men to give me that love."
While she was never physically abused in her four marriages, she has shared that she underwent emotional abuse from some of her previous husbands, and she has implied that her second husband, actor Charles S. Dutton, was the most difficult.
MARRIAGE TO DUTTON
Morgan met fellow actor Dutton in 1984, the same year when she divorced her first husband, also actor Charles Weldon following four years of not-so-happy marriage, and she gave herself another opportunity at finding true and lasting love.
As she told People later, Morgan put al her heart into making the relationship with Dutton work, and in 1989, the two exchanged vows, soon becoming a popular couple in the entertainment world.
But behind their public appearances, there was a disturbing dynamic at home that put Morgan in a situation that she didn't know how to escape from.
"One of the most honest things that [Dutton] said to me at the very end, he said: I really never could have made you happy, because I'm not really worth it be anybody's husband, and I'll never make that mistake again," Morgan once shared.
THEIR DIVORCE
Ultimately, it was Dutton who made the decisive step to let Morgan start over with somebody else, but he did so in a very shocking way by filing for divorce from her without letting her know in advance.
Morgan only learned about Dutton's move from their shared business manager, and even if she later knew this was for the best, it was a very painful moment for her.
Even if she only started her journey to move on from what she calls "a cycle of abuse" after leaving Dutton, she compared the divorce with "suddenly having your right arm cut off."
To made things worse, the legal separation became the target of tabloids, and rumors about her broken second marriage eventually reached her friends and family.
HIS TIME IN PRISON
Dutton has been open about how he found redemption and purpose in his life while behind bars thanks to theater, which eventually prompted him to attend the prestigious Yale School of Drama.
The Emmy-winning actor even created a one-man stage piece that revisits his peculiar life journey, which he titled "From Jail to Yale: Serving Time on Stage," that looks back at his years in a Baltimore prison and how he re-entered society.
At first, Dutton was a trouble-maker in prison, and one day, when he refused to work, he was sent to solitary confinement with just one book to read, and the book he had in his hands ended up saving his life.
The book was a collection of short plays by African American playwrights that included Douglas Turner Ward's "Day of Absence," which is about black workers going on a strike in a small Southern town.
The play impressed him so much that by the time he left solitary confinement he considered himself a changed man, who had come in touch with his own humanity and wanted to share it with others by becoming a stage director and an actor.
BREAKING THE CYCLE
It took Morgan three failed marriages (she is currently happily married to her husband of ten years, Jeffrey Winston) to realize that there was a pattern of behavior in her that drew her to the wrong kind of men.
As she revealed in her 2015 memoir "The Monkey on My Back," Morgan learned that having her abusive father and his relationship to her mother as a reference made her become attracted to strong men for all the wrong reasons.
"So many times these men that I was looking to for protection were the ones I really needed protection from," Morgan went on to admit.
According to Morgan, the "cycle of abuse" started with her grandmother, continued with her mother, and ultimately affected her, although in a different fashion.
"There were times the emotional abuse was so bad that at times I felt 'I don't know if it would be better to be hit,'" Morgan shared with ET, without referring to any of her husbands in particular.
But without adding any specific details, Morgan has always signaled her marriage to Dutton out, since it was the moment when she "hit rock bottom," which led to her to start the process that would liberate her from the cycle of abuse.
"That was the relationship that started the big turnaround for me, because that relationship brought me to my knees", she once told Oprah Winfrey about her marriage to Dutton.
LOVE AND FREEDOM
After divorcing Dutton, Morgan went on to marry photographer Donn Thompson in 1997, but the union only lasted for three years, a clear sign that things didn't go well between them, even if there is not much out there to know about it.
But proving that it is never too late to find the right person to share our lives with, Morgan found a man with whom she has had an amazing ride as a wife, marrying businessman Jeffrey Winston in 2009.
The two married in a beautiful ceremony held in the state of Washington in 2009. Morgan and Winston are about to celebrate their 11th anniversary of marriage. This is the longest she has ever been married. "I just feel so free in this relationship," a happy Morgan told Winfrey in 2015.
Please fill in your e-mail so we can share with you our top stories!