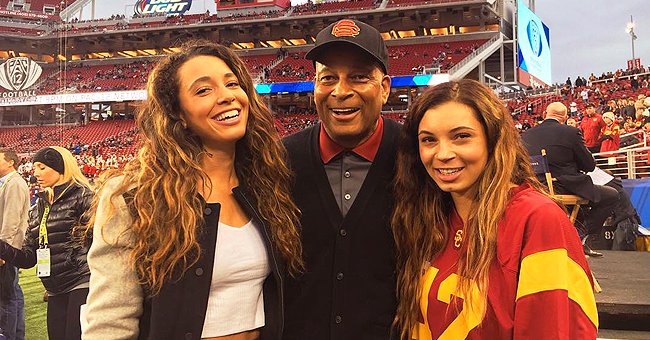 Instagram/haileylott_
Meet NFL Star Ronnie Lott's 2 Daughters Hailey and Chloe Who Have Grown into Gorgeous Ladies
The former player and Hall of Famer have a strong and close relationship with his daughters, of whom he is very proud.
Ronnie Lott it's a professional football player who was born on May 8, 1959 in Albuquerque, New Mexico, USA as Ronald Mandel Lott. He played Cornerback/safety with the San Francisco 49ers from 1981 to 1990, with Los Angeles Raiders (formerly Oakland Raiders) in 1991/1992, and with New York Jets on 1993/1994 campaign.
The former player has been married to Karen Lott since March 2, 1991 and they share three children: Hailey Lott, Isaiah Lott, Chloe Lott. His daughter Haley has done several jobs with him and is one of his biggest fans. She said:
"…thank you for loving me as you do and set the bar so high for what it means to be a gentleman and a leader. You are my greatest role model and teacher. I love you so deep…"
HEALTH WORRIES
A few years ago, the former great player of the San Francisco 49ers was asked if he was worried about having health consequences to his time as an athlete.
Specifically, for chronic traumatic encephalopathy, also known as CTE. Lott replied, "Everyone should think they have it and then work slow down working for a better life ... As for the symptoms, I have nothing."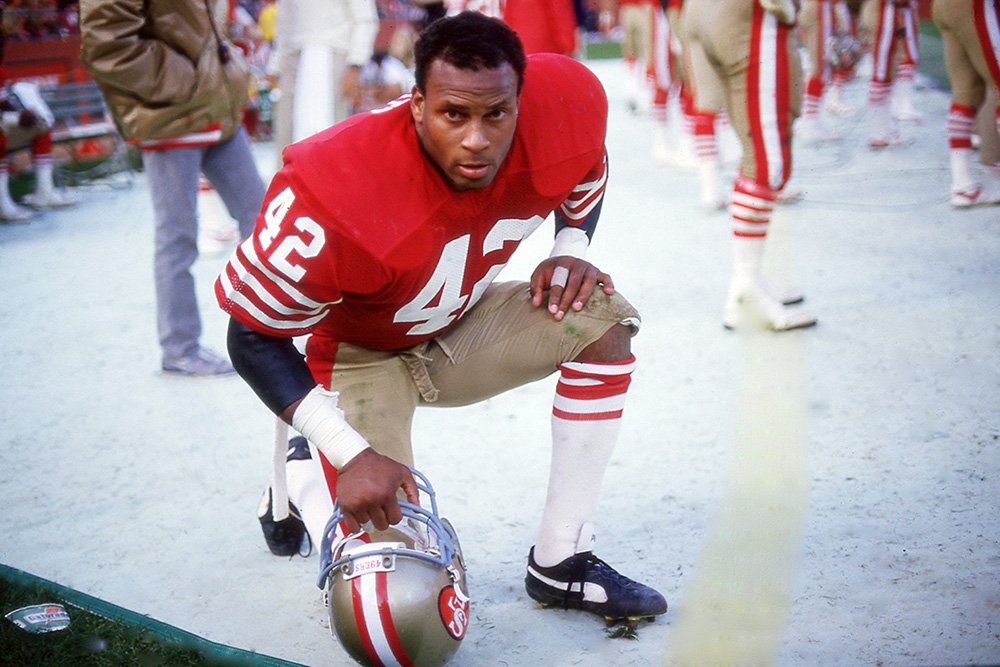 Ronnie Lott of the San Francisco 49ers takes a break on the sidelines at Candlestick Park circa 1989 in San Francisco, California. I Image: Getty Images.
A HUMBLE ATTITUDE
Lott has said that the way he played was important to his career. This is because he did not consider himself especially gifted with athletic ability or speed.
His confidence has been that he believes that God gives everyone the ability to do one thing, try-hard, and do it well. That is their attitude and it has made a difference.
WORKING TOGETHER
During broadcasts of the 2019 Super Bowl in Atlanta, Georgia, Lott and daughter Haley shared on the radio a very important topic of mental health and mindfulness, in their new podcast, "The Mind Games."
Father and daughter have a great dynamic together, like a good team. Lotts is proud of his daughter, and the time they don't spend on the radio is shared with laughter. They are very close and by working together on the radio they have the opportunity to create unforgettable moments while helping people.
DOCUMENTARY FILM
Haley is also the narrator for the documentary, "A Football Life: Ronnie Lott", produced by NFL Films; where Lott's career is shown in addition to talking about his current life and his family. It also discusses Lott's long friendship with basketball legend Magic Johnson.
Johnson and Lott are the same age and also share having won their respective championships as rookies. They respect and admire each other, they are both passionate players.
Please fill in your e-mail so we can share with you our top stories!