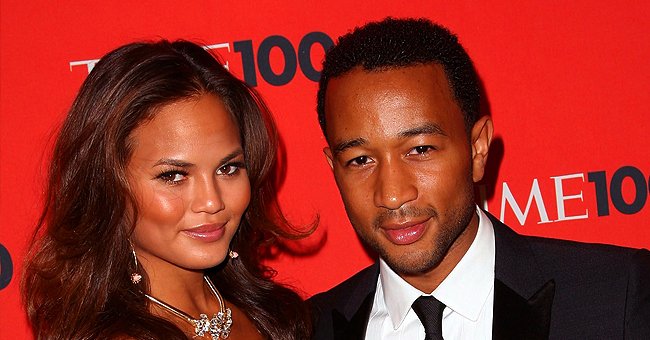 Getty Images
Chrissy Teigen Looks Stunning in Throwback Bikini Photo from Her Modeling Days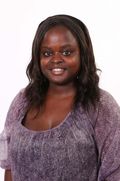 Chrissy Teigen reflected on her modeling days as she shared a photo of herself looking gorgeous in a bikini while walking the runway for a fashion show.
Chrissy Teigen has spent the past couple of days reflecting on some of her favorites fashion shows during the earlier years of her modeling career.
Chrissy made a name for herself when she was made "Rookie of the Year" for Sports Illustrated in 2010. Recently, she shared a photo of herself walking a runway in 2011. In her caption, she questioned, her look saying, "the hell is this hair?"
In the photo, Chrissy was dressed in a floral two-piece string bikini. Her hair, which she was reflecting on with disapproval, was styled with a side bang in messy beach wave curls.
"Girl, no one notices your hair! Look at that body," commented one person. Fashion designer Rachel Zoe praised Chrissy for her amazing figure.

Fashion designer Rachel Zoe commented in a photo of Chrissy Teigen walking a runway in a bikini | Source: Instagram.com/chrissyteigen
Chrissy shared another memory from her runway days of her walking in a show for Ed Hardy. While referencing the fame that surrounded the former "Jon and Kate Plus Eight" star at the time, she
admitted:
"2011. Ed Hardy fashion show. Almost positive Jon Gosselin sat front row. I was star struck."
Chrissy wasn't the only one who had a tale to tell about being "star-struck," her husband, John Legend, gave a heart-warming admission about that particular show.
John confessed, "this was the year I proposed to you. After seeing you in the Ed Hardy show, I was convinced you were the woman I wanted to spend the rest of my life with."
John and Chrissy had been dating for several years when she walked the runway for Ed Hardy in 2010. They were engaged in December 2011 and tied the knot in 2013.
According to PEOPLE, Chrissy had mixed up the designers in her post, and the show was actually for True Religion Swimwear. She acknowledged the mistake after a fan pointed it out.
In March, Chrissy admitted to Glamour UK that she got breast implants to help enhance her modeling career.
However, after having two children, she said she wanted to get them removed earlier in the year. Still, she could not because the surgery doesn't qualify as an essential surgical procedure amid the COVID-19 pandemic.
Please fill in your e-mail so we can share with you our top stories!