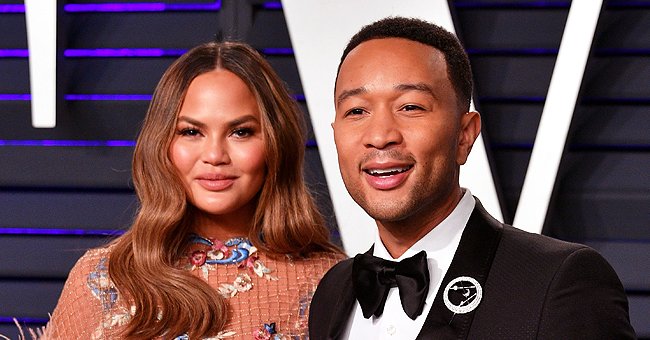 GettyImages
Chrissy Teigen of 'Chrissy's Court' Hilariously Raps Eminem's 'Lose Yourself' for Husband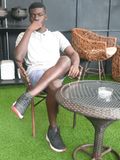 Chrissy Teigen has been John legend's #1 fan for as long as people have known them as a couple. However, she's done more than encourage him with her words.
In a recent Instagram video, Chrissy shared a backstage video of her and her husband before a performance. In the video, a pregnant Chrissy holds John by the neck and raps the lyrics to Eminem's hit song, "Lose Yourself." She said in her caption:
"A lot of people don't know this, but before this all started, I was well on my way to discovering my talent for quickly-spoken words, aka "rap" music."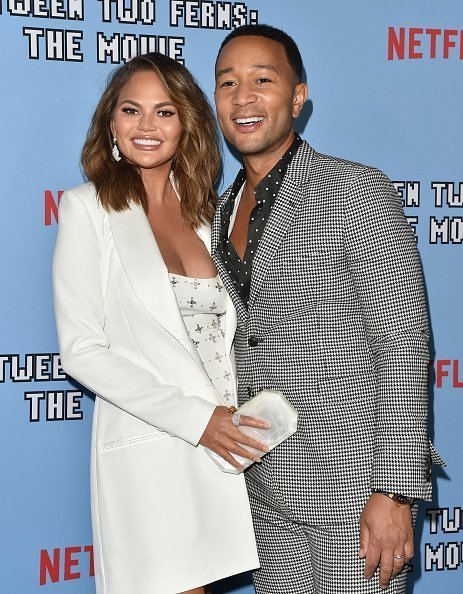 Chrissy Teigen and John Legend at the LA Premiere of Netflix's "Between Two Ferns: The Movie" on September 16, 2019. | Photo: Getty Images
Chrissy also added that the video was just before John went on to perform NBC's live production of "Jesus Christ Superstar." The singer eventually won an Emmy for that performance. Chrissy said:
"Here is me (song written by me) performing for John before his role as Jesus Christ in Jesus Christ Superstar - a role that eventually led to him getting the EGOT."
The post also contained some details about Chrissy's sojourn into the music space. She explained that she was very nervous during her first studio session. However, she recovered pretty well.
John's Emmy win took him into the coveted category of EGOT winners – performers who have won an Emmy, a Grammy, an Oscar, and a Tony Award. However, while he rendered the performance, Chrissy did a lot of hyping.
Chrissy has gotten a lot of help during the coronavirus-induced lockdown.
Chrissy and John have one of the most exciting marriages in Hollywood. They're so goofy and regularly poke fun at each other on social media.
Last weekend, actress Patricia Arquette asked on Twitter about men who have families and how they're coping in this period. Chrissy used that medium to make a friendly dig at her husband. In her reply, she said:
"I'll ask John."
Regardless of the social media highlights, John and Chrissy do appear to have a stable relationship. They regularly profess their love for each other and their kids – Miles and Luna – on social media.
Chrissy has also given some insight into how they've been coping with the entire coronavirus pandemic. While promoting her new show, Chrissy's Court, last week, she explained that she had gotten a lot of help during the coronavirus-induced lockdown.
In her case, of course, help includes a house manager, nannies, and some assistants. In the interview, she commended them for helping in managing things around her.
She also confirmed that her mom has been living with them, so she helps around with the kids. With such assistance, she and John have had more time to work and get some important things done.
Please fill in your e-mail so we can share with you our top stories!