Marlo Thomas and Phil Donahue Reveal Secret to Their Happy and Strong Marriage of 40 Years
Marlo Thomas and Phil Donahue are celebrating their 40th wedding anniversary and are sharing the secrets to a happy marriage. 
Actress Marlo Thomas and her husband talk show pioneer Phil Donahue, are revealing their secrets to a long and happy marriage. 
The couple who are celebrating their 40th wedding anniversary, have decided to release a book together giving readers tips for a successful relationship. 
In their book called "What Makes a Marriage Last: 40 Celebrated Couples Share With Us the Secrets to a Happy Life," the pair asked other famous long-term couples how they stayed together. 
Phil spoke to "Closer" saying the reason that they wrote the book was to highlight a subject no one talks about as most books were about divorce rates. He said, 
"It's not just trusting that you won't betray each other, which is very important, but also trust what matters to you also matters to them."
The pair who have been married since 1980, did not have the easiest beginning after being separated when Marlo was working in L.A. while Phil lived in Chicago with his four sons from a previous marriage. 
Donahue has even admitted to feeling jealous while his wife worked with other male actors, however, said that he got over it and "felt so much better for having lost my insecurity."
The couple spent nine months travelling and interviewing couples.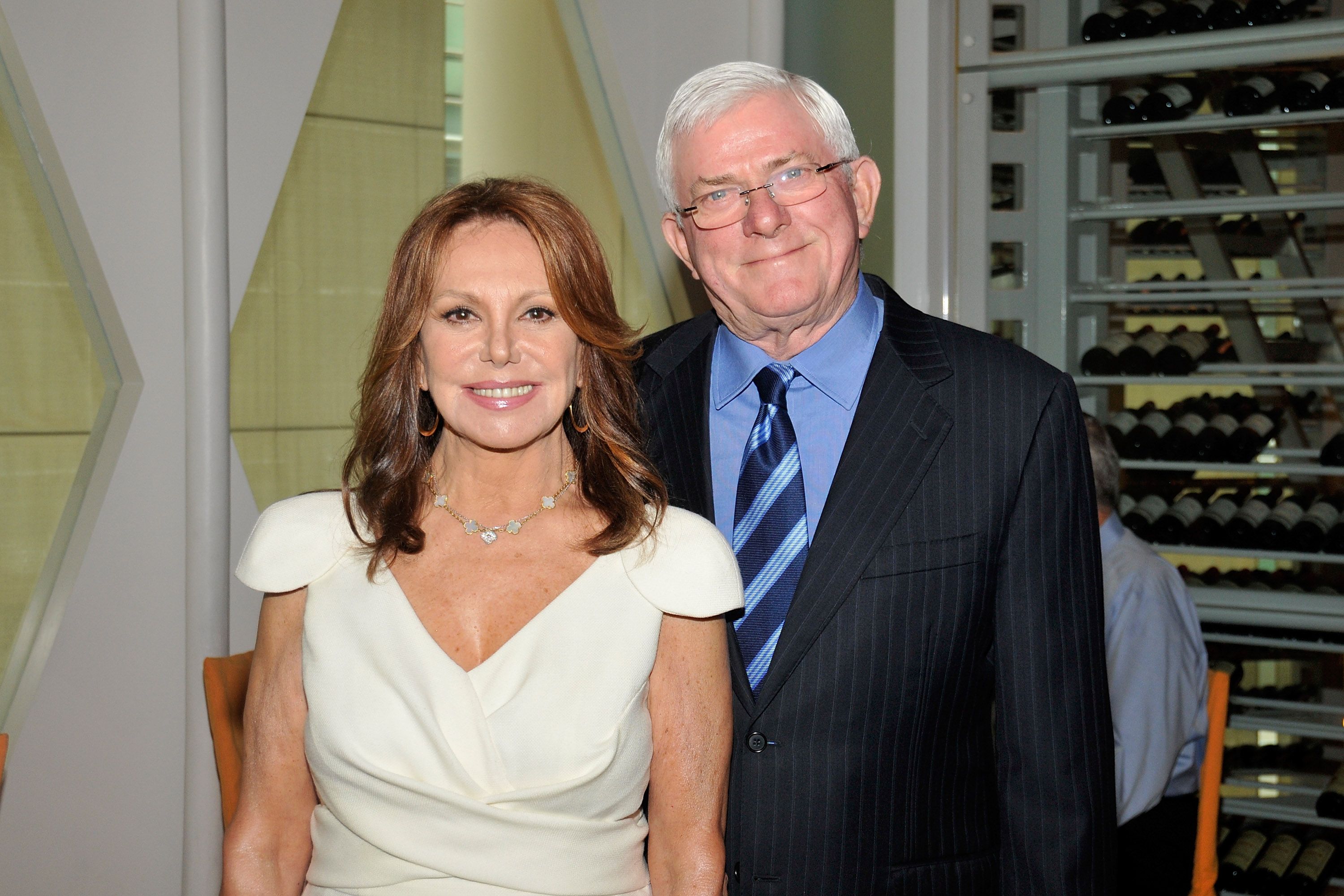 The idea for the book came when the couple were deciding on how to celebrate their anniversary and decided to create something that people could learn from. 
They spent nine months travelling and interviewing couples, often in their homes, describing the experience as a "double-date kind of feeling." Speaking to The Washington Post, they said, 
"Many couples in the book went to couples therapy. We think we know what our mate is thinking all the time, but we really don't. And I think therapy is an act of love, really."
As part of the research for their book, they interviewed different celebrities including, Bryan Cranston and Robin Dearden, Neil Patrick-Harris and David Burtka as well as Ron and Cheryl Howard.
Marlo and Phil also appeared on Ellen after the pair appeared from their homes to speak about what makes their union work. 
During the interview, the former "Friends" actress admitted that no one thought her and her husband would last as they were too different. 
She added that they believe that in order to last, you need a desire to work it out, adding, "there is no plan B, this is it."