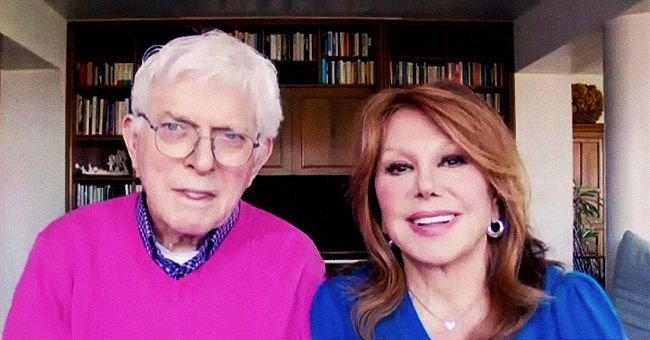 instagram.com/todayshow
Marlo Thomas and Phil Donahue Talk about Marriage Ahead of Their 40th Wedding Anniversary
On May 21, power couple Marlo Thomas and Phil Donahue will celebrate their 40th wedding anniversary. In an interview, the couple talk about what makes a marriage last.
Recently, Thomas and Donahue joined "TODAY" from their home to discuss their new book, "What Makes a Marriage Last."
The book contains stories of long-term couples with different stories of love. The featured couples, including Kevin Bacon and Kyra Sedgwick, and Rodney and Holly Robinson Peete, share motivating and startling encounters in each of their wedded life.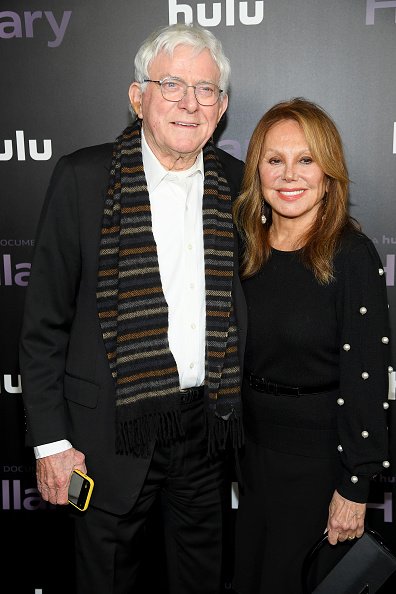 Phil Donahue and Marlo Thomas at Directors Guild of America Theater on March 04, 2020 in New York City. | Photo: Getty Images
REALLY LIKE EACH OTHER
Clearly, Thomas and Donahue still truly like each other after four decades, according to USA Today. Talking about effective relationships, Thomas said that "people don't look for an escape route."
"They're not people who are afraid to face things that are difficult," she added, "and a lot of the people in our book face all kinds of challenges."
Thomas and Donahue tied the knot on May 21, 1980. The two have become one of the well-known pairs in the entertainment industry.
LOVE AT FIRST SIGHT
They focused on traveling to see each other consistently early in their marriage. Thomas worked in Los Angeles, and he was in Chicago at the time.
In 1977, Thomas was a guest on "The Phil Donahue Show" when she and Donahue turned out to be instantly infatuated.
In another interview, Thomas shared the special bond of her marriage to Donahue.
A CUSHION OF LIFE
"We went out the very next night and were together from then on," said Thomas. "It's so interesting – I mean, I went on a lot of talk shows in my life. I didn't fall in love with Johnny Carson, you know?"
Meanwhile, Thomas said she thinks that union is a cushion of life and that it helps individuals get up and over whatever issue it is and get through it to the opposite side, as reported by CBS News.
Thomas added that each time someone does that for one another, that braid of adoration and trust only gets tighter so that somebody else can't break it.
In another interview, Thomas shared the special bond of her marriage to Donahue. The actress said that another way to last marriage isn't to give judgments, as well.
Because of open communication, tolerance, and love with one another, Thomas and Donahue have had a solid marriage throughout the years. Their story will genuinely rouse all the couples, and even the individuals who are still searching for a mate.
Please fill in your e-mail so we can share with you our top stories!