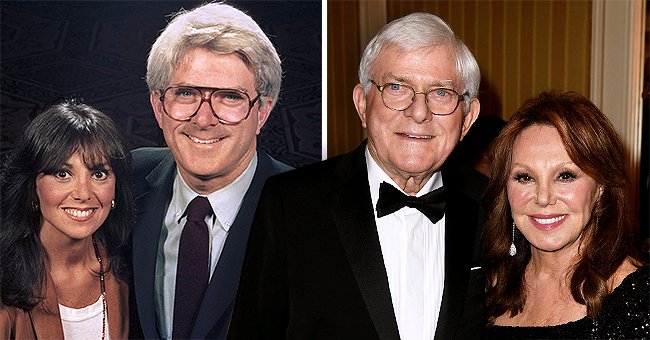 Getty Images
Marlo Thomas and Phil Donahue's Beautiful Love Story

Actress Marlo Thomas and husband TV show host Phil Donahue have an enduring love that is one for the books. Clearly, the beautiful couple has found the key to a lasting marriage.
When they learned that their married friend is getting a divorce, the situation struck the couple, as reported by AARP. They wondered why. From there, the couple began to contemplate on their own marriage.
Thomas and Donahue went into a thorough discussion about themselves, which opened a lot of insights into their relationship. The pair ended up doing a project they are passionate about: Writing a book about a successful marriage.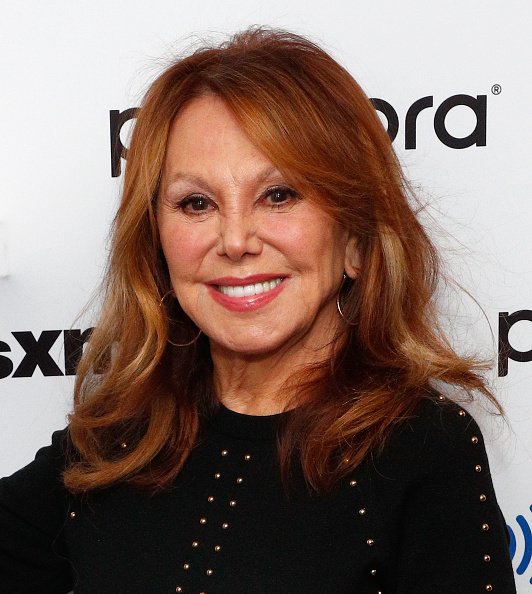 Marlo Thomas at the SiriusXM Studios on December 16, 2019 in New York City. | Photo: Getty Images
BOOK PROJECT
Thomas and Donahue shared their important insights into marriage, as did other longtime couples. Their book project is called "What Makes a Marriage Last: 40 Celebrated Couples Share with Us the Secrets to a Happy Life."
"We started to wonder if there really is a secret sauce to a successful marriage. And that's when we decided to break an ironclad rule of our marriage – for the first time, ever," the couple said, as reported by People. "And decided to work on a project together."
The book contains stories of longtime couples with different stories of love. The featured couples share inspiring and terrifying experiences in each of their married life.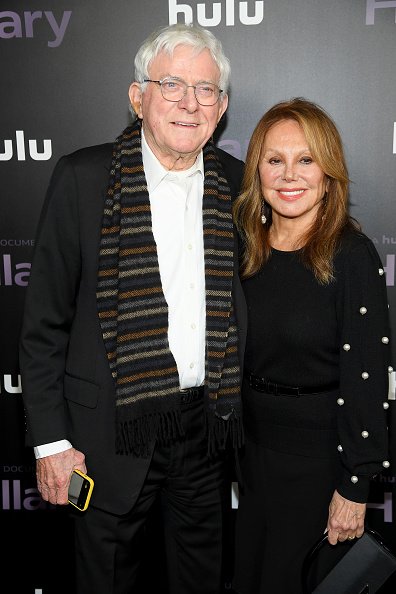 Phil Donahue and Marlo Thomas at Directors Guild of America Theater on March 04, 2020 in New York City. | Photo: Getty Images
HOW DID THEY LAST?
On how they lasted 40 years of marriage, Thomas and Donahue stressed the importance of communication. It's their simple way to never break their relationship apart.
"Through the years you learn that everything is not that big a deal, and this isn't going to break us up no matter what, so you get used to saying, 'Ok, let's just talk it out,'" the actress said, adding that humor also goes a long way in marriage.
The two have become one of the famous pairs in the entertainment industry.
SCREAMING HELPS
Donahue, on the other hand, jokingly said that screaming helps them in the relationship. The funny thing about it, according to her, is that it helps one to listen.
Thomas and Donahue got married in 1980. The two have become one of the famous pairs in the entertainment industry, as reported by Today.
She shared in one of her past interviews the special bond of her marriage to Donahue. The actress jokingly shared that another way to last marriage is not to give criticisms, too.
Because of open communication, patience, and love with each other, the pair have had a solid marriage throughout the years: a power couple, no doubt.
Donahue and Thomas's story will truly inspire all the couples and even those who are still searching for a mate. Thomas has revealed how she fell in love with Donahue following an interview on his show.
Please fill in your e-mail so we can share with you our top stories!