Gayle King Cries after Watching Recent Racial Incidents against Black Men on 'CBS This Morning'
Gayle King was evidently upset when she spoke against two disturbing videos featured on "CBS This Morning," each racially-charged. One of the clips even saw the death of an African American man.   
A couple of viral videos brought tears to Gayle King who said she's "rattled" by the racially-charged incidents.
King spoke of her disappointment when the clips were featured on "CBS This Morning." "I am speechless," she said after viewing the videos. She added,
"It feels to me like an open season and it's not sometimes a safe place to be in this country for black men and today it's too much for me."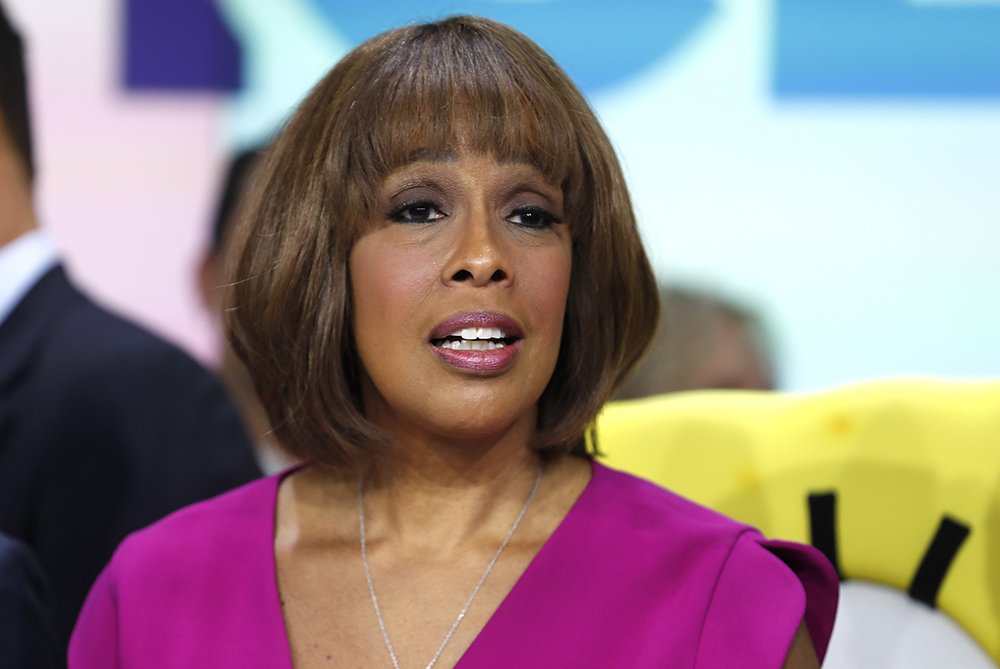 THE FIRST INCIDENT
The videos in question were taken on separate occasions. The first one featured a White woman named Amy Cooper who called the cops on an African American man, Christian Cooper and lied about being threatened and harassed by him.
Amy, who's the Vice President of an investment firm publicly apologized after she was placed on administrative leave and later fired by her employers.
The man who was taking her video to prove her false claims had merely asked her to leash her dog. This was because she was walking in a section of a park that required dogs to be leashed to protect birds.
The man's request seemed to irk the woman who suddenly lashed out on him while appearing to strangle her dog in the process. And as he began to film her, the woman asked him to stop recording and threatened to call the cops on him.
At this point, the man urged her to call the police and she did. But what she told the person who received her call was a lie. She said the man had been threatening her life. Cops who arrived on the scene didn't make any arrests.
THE SECOND INCIDENT
The second clip featured by "CBS This Morning" was even more disturbing. George Floyd, a Black man who was under arrest for alleged forgery died after a cop kept pressing his knee on his neck. Floyd's kept saying he couldn't breathe but he eventually lost consciousness and died.
MORE: Video obtained by CBS News shows what appears to be the start of the confrontation between George Floyd & Minneapolis police officers. A restaurant's security footage shows cops taking him into custody, but the restaurant owner says it does not show Floyd resisting arrest. pic.twitter.com/KR8r7B1WPl

— CBS Evening News (@CBSEveningNews) May 26, 2020
King, who was grateful for the videos that demonstrated the cruelty involved when it came to African Americans, expressed her horror and disappointment.
"As the daughter of a black man and the mother of a black man, this is really too much for me today."
WATCH: Video of a white woman calling police on a black man in New York City's Central Park is getting a lot of attention.@VladDuthiersCBS explains. pic.twitter.com/mg1wwOSItl

— CBS This Morning (@CBSThisMorning) May 26, 2020
THE BACKLASH
According to the latest reports, Amy, who's the Vice President of an investment firm publicly apologized after she was placed on administrative leave and later fired by her employers. She claimed she wasn't a racist and intended no harm to anyone.
Meanwhile, the four Minneapolis policemen involved in the death of Floyd were also fired following an investigation after the incident. The decision was supported by Minneapolis Mayor Jacob Frey who said it was the right decision for the community and the city's Police Department.