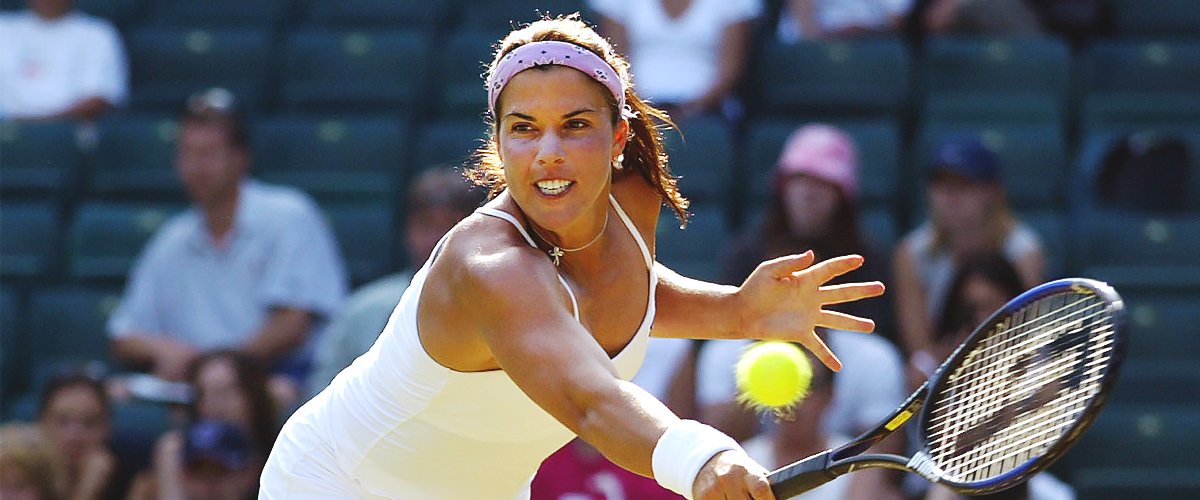 Getty images
Jennifer Capriati's Addiction, Victories and Shoplifting — Inside Her Troubled Life
At 13, tennis prodigy Jennifer Capriati seemed set to become the greatest sports star the world had ever seen, but it all came crashing down.
Jennifer Capriati was just 13 when she burst on to the tennis scene, a dazzling meteor of talent, reaching the semifinals of the French Open in her first year as a professional player.
Great things were prophecized for the young player, but even though she is considered one of the greatest tennis players of all time, she never fulfilled her promise. Her career was a roller coaster ride of professional triumphs and defeats, and an injury sent her on a downward spiral of dependency.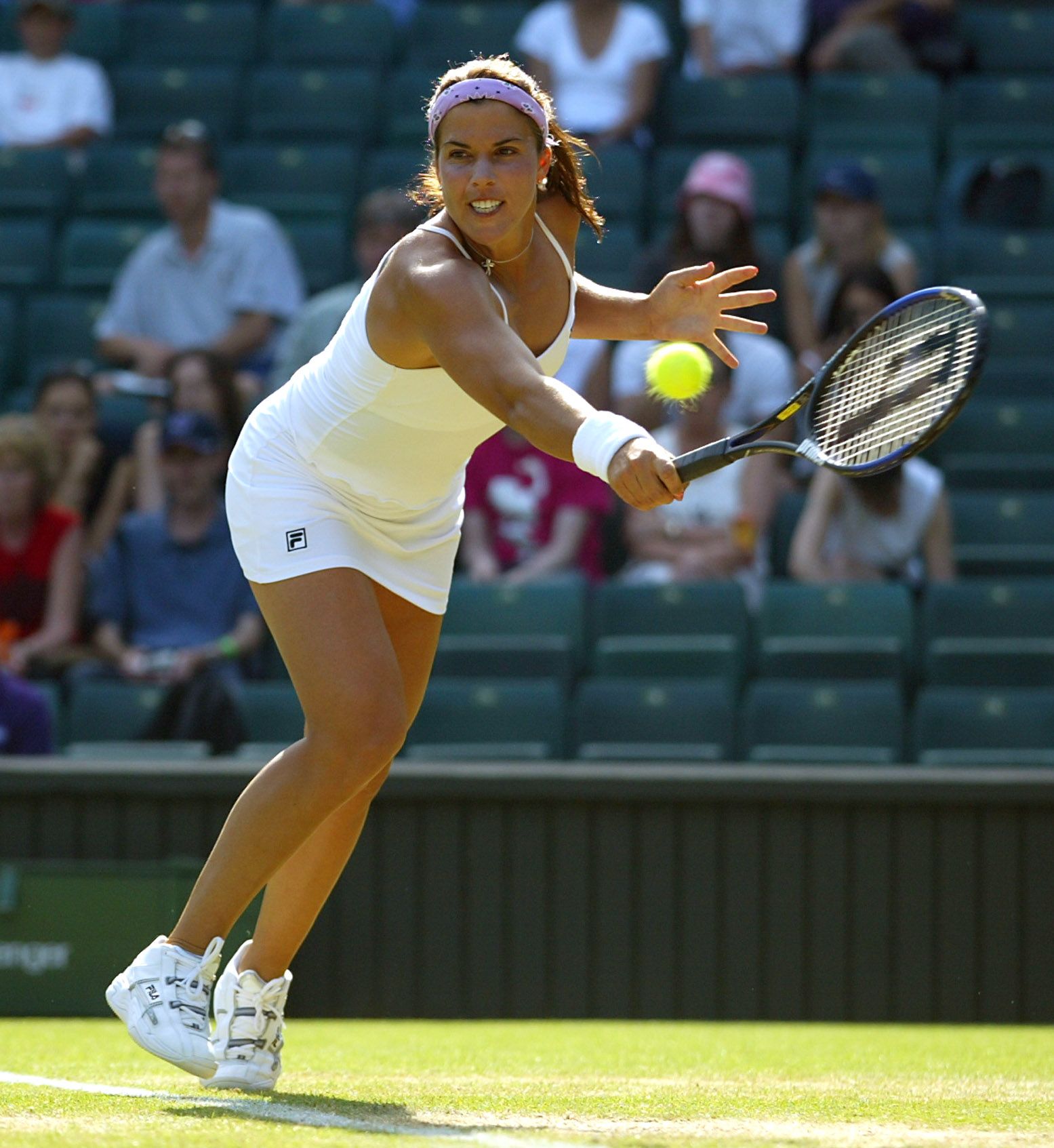 Jennifer Caprati lunges for a ball on the baseline against Japanese player Akiko Morigami | Source: Getty Images
THE YOUNGEST TENNIS STAR
In 1990 the world was agog when 13-year-old Jennifer Capriati slammed her way to the top ten in tennis, mowing down seasoned players with deceptive ease. She was dynamite, unbeatable.
But just 3 years later, came the first round of problems. The then 16-year-old was forced off the courts by an injury for 14 months, and she careened off the rails.
DISASTROUS BREAK
The interruption proved to be disastrous. In the short space of time, Jennifer, who was after all a teenager, was arrested for shoplifting, and for possession of marijuana. What would have been normal acting-out of a rebellious teen assumed gargantuan proportions, after all, Jennifer was an international star.
In the three years since her debut, Jennifer had become the youngest player ever to compete at the prestigious Wimbledon tournament, and won the Gold medal at the 1992 Olympics, by defeating the world's #1 Steffi Graf. Now, after her hiatus, she was starting over.
COMEBACK IN 1996
Recovered from her injury, and now more mature, Jennifer returned to the professional circuit. Unseeded, she had to work her way up the ladder once again. 1996 saw her finish the season seeded 24, after being ranked 103 in April of the same year.
The next few years were disappointing to her fans, her results were lackluster, and the Jennifer Capriati who had raised such expectations seemed incapable of living up to her promise as a rookie.
CHAMPION
In 2001, Jennifer made a triumphant come-back. She won her first Grand Slam singles title in the Australian Open, defeating #1 seeded world champion Martina Hingis. That year, she won her second victory She won the Charleston, South Carolina Family Circle Cup, once again robbing #1 seeded player Martina Hingis of the victory.
Jennifer went on to score her second Grand Slam win, facing Kim Clijsters in the final in the French Open, after once again defeating world champion Martina Hingis in the semi-finals.
Jennifer was unstoppable and finished the year as the #1 seeded player. It seemed that she had overcome a momentary lapse, and was back on track to achieve all that was expected of her precocious talent, and more.
But in 2004 a shoulder injury put paid to her career, and a series of personal misfortunes followed. She was just 28, and she admits that she plunged into a deep depression. She was to state in an interview:
"I had what I loved to do most taken from me through pain and injury. It's devastating to stop when at the top.'
For a young woman who had been conditioned by her exacting father to equate her self-worth with athletic achievement at such a young age, not being able to compete was devastating. She confided:
"I can't believe the doctors could never fix my shoulder…can't believe it."
Following her injury, and during her recovery, Jennifer was prescribed pain killers. Like so many others, she became dependant on prescription drugs and was hospitalized in 2010 after an overdose.
TENNIS HALL OF FAME
The precocious player had become the premature retiree, but recognition for her exceptional talent and contribution to the sport came in 2012 when she was inducted into the Tennis Hall of Fame.
BATTERY AND STALKING
Then in true Jennifer Capriati tradition, the low followed the high: she was arrested on charges of battery, and of stalking her ex-boyfriend. The charges were dropped, and Jennifer did 30 hours of community service, and a course on anger management.
QUIET LIFE
Jennifer is now 44, and to perhaps understand what she has lost, we can look to a fellow tennis icon, Serena Williams, 38, and at the top of her game. It is impossible to guess what Jennifer could have achieved, given the same professional longevity.
Jennifer now resides on Singer Island, where she lives a quiet, reclusive life. One of her neighbors is a former rival and contender on the tennis courts, Venus Williams.
In 2015 there had been recurrent rumors that Jennifer was planning a comeback -- yet another astonishing reversal of fortune. Sadly, that same year Jennifer's beloved father Stefano Capriati passed away.
Jennifer is clearly still very involved in tennis as a fan, and often comments on matches, and on incidents pertaining to other players on social media.
There was no comeback, but nothing can erase Jennifer Capriati's brilliant legacy, which places her among the best tennis players of all time.
She is obviously still very involved in tennis as a fan, and often comments on matches, and on incidents pertaining to other players on social media.
Please fill in your e-mail so we can share with you our top stories!