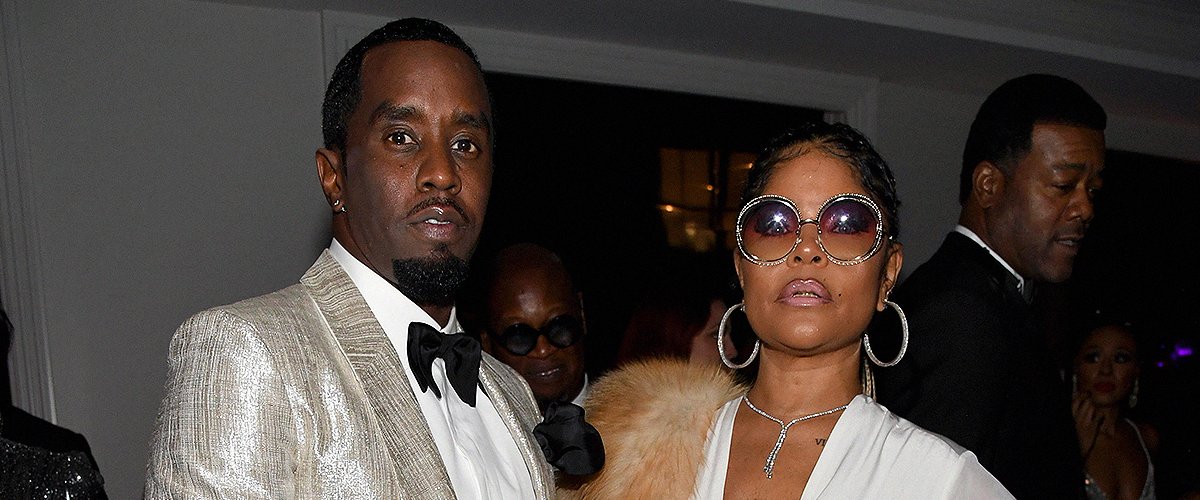 Getty Images
Misa Hylton Is the Mother of Diddy's First Son Justin Dior — Meet the Rap Mogul's Ex-girlfriend

Fashion icon Misa Hylton has had a significant influence in the music and fashion industry for many decades and is the mother of three children, including music mogul Diddy's first son, Justin Dior Combs.
For over two decades, celebrity stylist Misa Hylton has been a creative force in the fashion and music industry, creating several iconic moments through her work with different celebrities.
She has worked with several artists over the years, including Missy Elliot, Lil Kim, Mary J Blige, Terrence Howard, 50 Cent, and many more.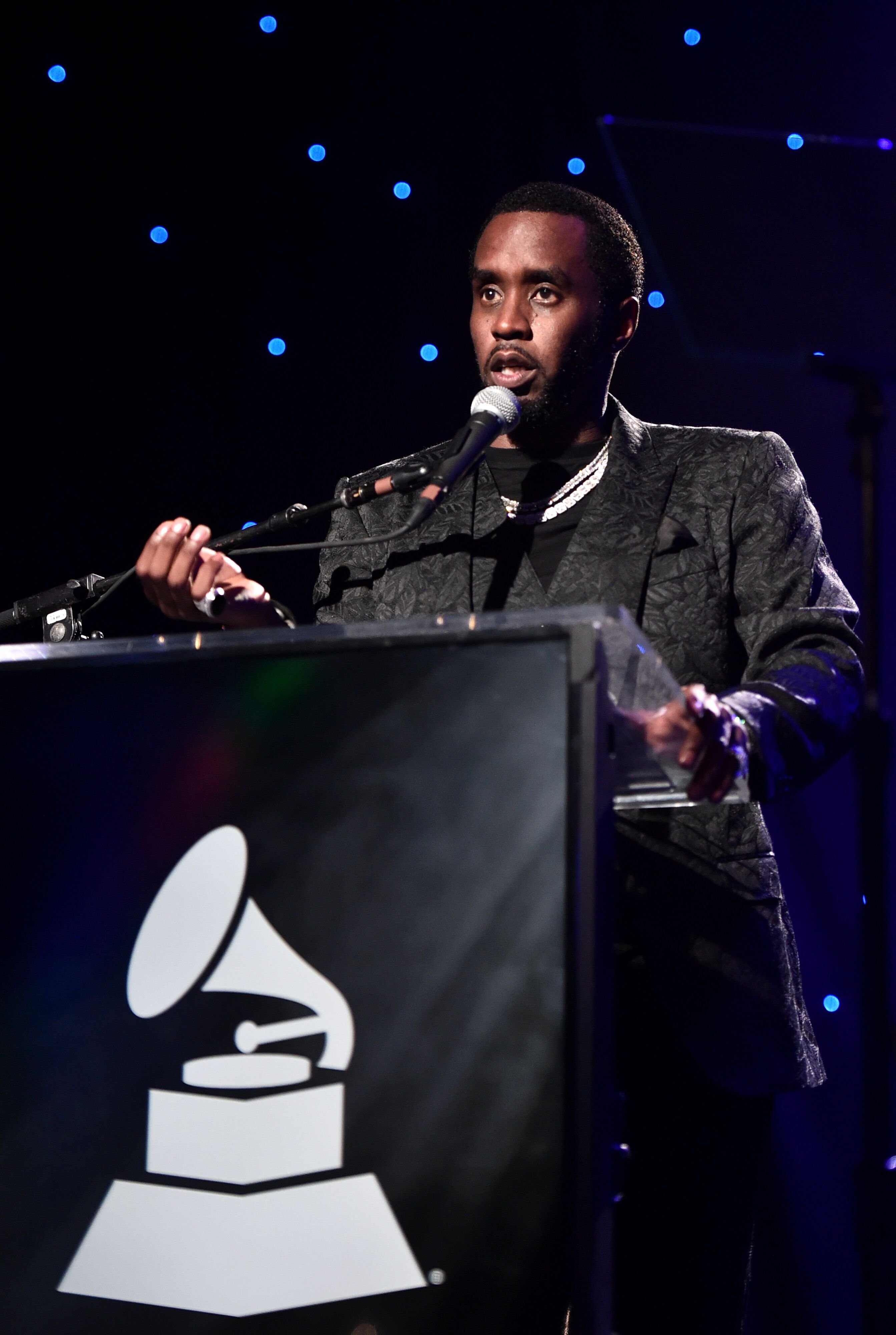 Diddy delivering his acceptance speech at the Clive Davis Pre-Grammy Gala in January 25, 2020. | Photo: Getty Images
Hylton was born on January 6, 1977, to an Afro American father and Jamaican mom. The talented designer who developed a passion for fashion at an early age has attributed her creativity to her multicultural background.
Hylton's career journey began in the early 90s, with the help of her then-boyfriend, Diddy, who was known by his name Sean Combs.
MISA HYLTON'S CAREER JOURNEY
Misa Hylton's career journey began quite fortuitously as a 17-year-old who was still in high school. At the time, she was dating Sean Combs (yet to be known by the moniker Puff Daddy, P. Diddy, or Diddy), who had just been promoted to A&R at Uptown Records and was given the task to manage the project of R&B group Jodeci.
Hylton, who was hanging out at Combs' office, helped him convince Andre Harrell, who was the record label's founder, to switch up the group's style from the usual drab look to a more exciting street-inspired look.
Hylton recalls that it took them over two hours to convince Andre, but eventually, he signed off on it, and the group's "Gotta Love" video was an instant hit, with everyone loving the changes. The beautiful stylist began working with Mary J Blige and continued to develop creative designs that sparked a new order in the R&B and hip-hop scenes.
In the years following, the beautiful stylist went on to work with Lil Kim, Fat Joe, Remy Ma, Foxy Brown, LaLa Anthony, Faith Evans, and many more, creating iconic moments including Lil Kim's unforgettable 1999 MTV VMAs performance.
In 2019, during MCM's flagship opening, the luxury brand's President of the Americas Patrick Valeo announced that they would be premiering a documentary film "The Remix: Hip-Hop x Fashion" which would focus on the contribution of women to hip-hop culture over the years.
The film will feature the likes of Misa Hylton and iconic singer Mary J Blige. Speaking on why she joined the project, Hylton said:
"For me, it just made sense. I get to talk about my work, my journey, and share my creativity and process with the world..."
Hylton is also a life coach and has described the Misa Hylton Fashion Academy, as her way of trying to mentor the next generation of fashion professionals.
Apart from her successful career, another huge talking point in her life was her relationship with music mogul Diddy, which led to Diddy's first son, Justin Dior Combs.
MISA HYLTON'S RELATIONSHIP WITH DIDDY
Misa Hylton began dating Diddy as a teenager, while she was still in high school. At the time, the legendary rapper was known by his real name Sean Combs and was still an unknown face in the music industry.
In 1993, Misa Hylton welcomed her son, Justin Combs, with Diddy after dating for a few years. The one-time couple began to fall apart as they both began to enjoy some success in their careers with Diddy quickly rising to fame later in the 90s while going by the moniker Puff Daddy.
During a 2018 interview with Pete on "The Premium Pete Show," Hylton was candid about her humble beginnings with the music legend. She also talked about their split and how Diddy's growing fame and ambition influenced it.
Hylton explained that at that point, she had given birth to their son and wanted to settle down, but he wanted to experience life differently.
In 2004, Misa Hylton dragged the iconic rapper to court, demanding a $30,000 increment on child-support payments for their 9-year-old son.
The fashion stylist claimed she had only been receiving $5,512 a month, which was dwarfed by the $35,000-a-month Diddy was paying ex-model girlfriend, Kim Porter, for their son, Christian.
Despite their public differences, Hylton revealed that they have tried to shield their son from it, and both parents have worked hard to create a loving environment for Justin.
Hylton and Kim Porter later formed a strong friendship, and when the latter died in 2018, the mother of three took to her Instagram page to post a lengthy tribute. She wrote:
"Kim Kim Kim for the last 20 years we have raised our children together, my mind cannot begin to wrap around the fact that you are not going to be here…"
Meanwhile, Misa Hylton's son Justin Dior Combs is all grown now. In December 2019, the proud mom took to her Instagram to celebrate her son's 26th birthday with a cute throwback picture of her and her son.
Justin, 26, is currently a football quarterback playing for the UCLA team. Misa Hylton's kids from her previous relationship, Madison and Niko, are all grown up too.
Earlier this month, the 43-year-old single mom shared a picture of her daughter as she graduated from college.
THE OTHER WOMEN IN DIDDY'S LIFE
While Hylton's relationship with Sean "Diddy" Combs was his first public relationship, the entertainment mogul also had other highly publicized affairs.
After his relationship with Hylton, Diddy began dating model Kim Porter in 1993, and the two quickly became one of the most admired couples in the entertainment industry.
The two welcomed their first child, son Christian in 1998, and the businessman also became the surrogate father of Kim's son, Quincy, from a previous relationship.
Kim and Diddy had a drawn-out rocky affair trailed by many controversies: the music mogul cheated on her with singer J.Lo and fathering a child, daughter Chance, while they were dating. The pair also share twin daughters, Jessie and D'Lila, who they welcomed in 2006.
In 2018, Kim Porter died suddenly of lobar pneumonia in her home in California at the age of 47. Diddy also dated veteran singer Jennifer Lopez between 1999 to 2001 and, more recently, singer Cassie who is now married to celebrity fitness trainer Alex Fine.
Diddy has maintained that he is single and has been more involved in his six children's lives, creating special memories.
Please fill in your e-mail so we can share with you our top stories!