Snoop Dogg Thinks Daughter Cori Broadus Is Mom Shante's Lookalike in a New Photo
Snoop Dogg's daughter Cori Broadus recently posted a photo of herself posing in a chic outfit. However, the post caused her dad to mistake the young adult for his wife, Shante Broadus.
The 20-year-old is always sharing beautiful snaps of herself on her Instagram page, and these posts garner thousands of likes and comments.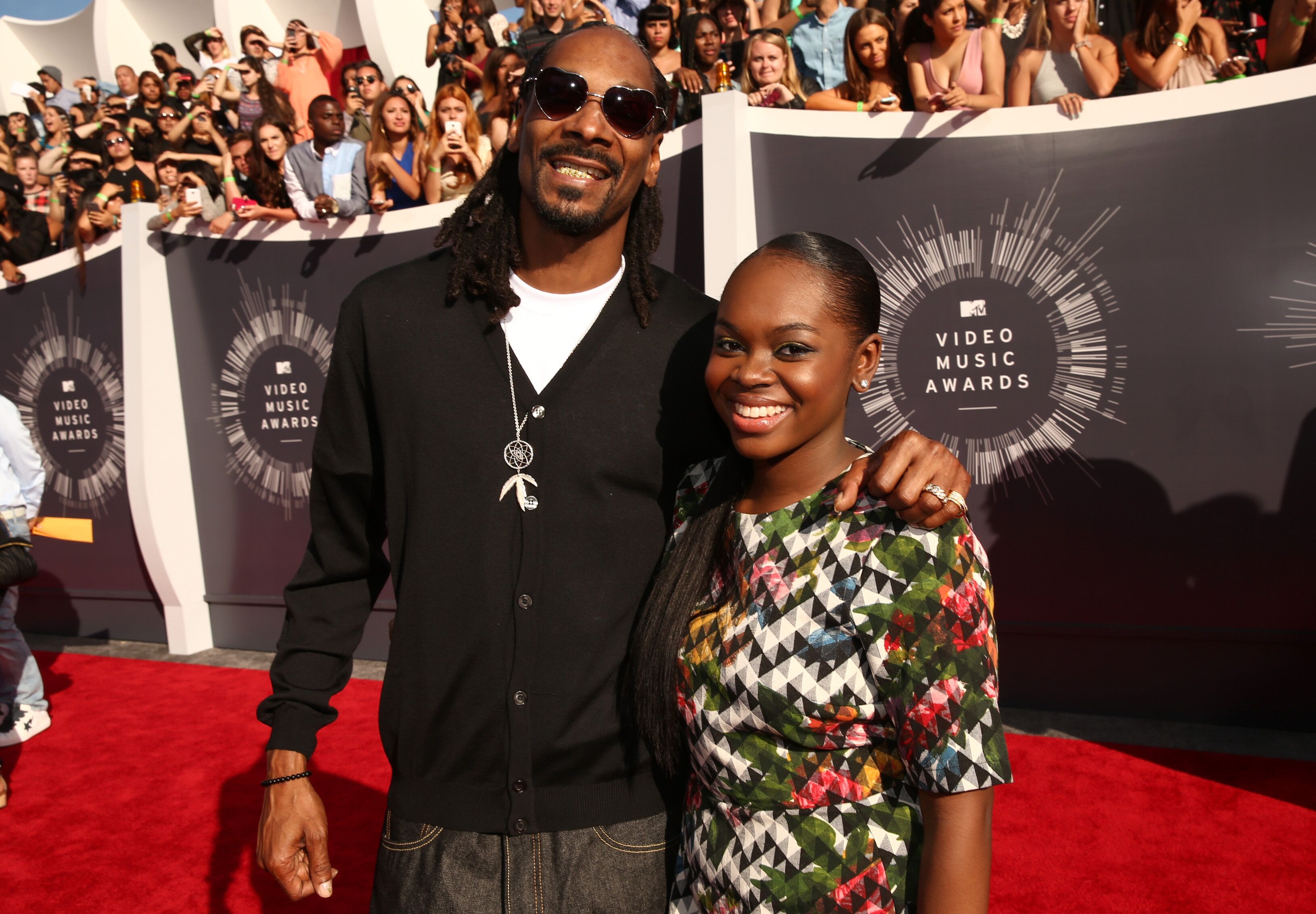 Recently, she blessed her audience online with an image that showed her in a Renaissance print turtleneck dress. Cori's face wore a natural blend of make-up, paired with black flowing braids. It was seemingly a throwback image as she wrote:
 "That one time at Mastro's."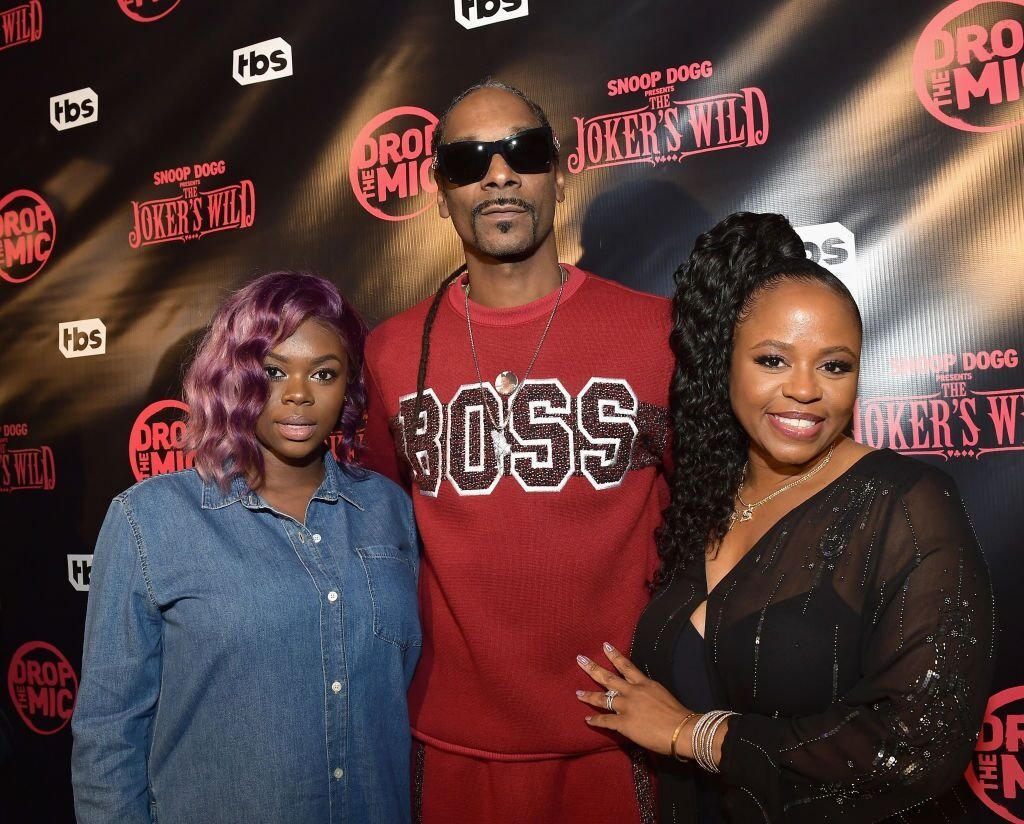 Lots of fans complimented the look, but one comment that stood out was her dad's. The rapper explained that he thought she was his wife as both women look very alike. He said:
"I thought u was ya mama you look good baby girl."
Cori's the last child of her parents, Snoop Dogg, and his wife shares two other boys, Corde and Cordell. The couple has been married for over a decade, all thanks to their daughter, who made it possible for them to be called a power couple.
Cori has grown to be an independent and confident woman who shares a similar interest in music.
In 2004, the "Drop it Like It's Hot" crooner filed for divorce from Shante. The divorce never came through as their only daughter was diagnosed with lupus.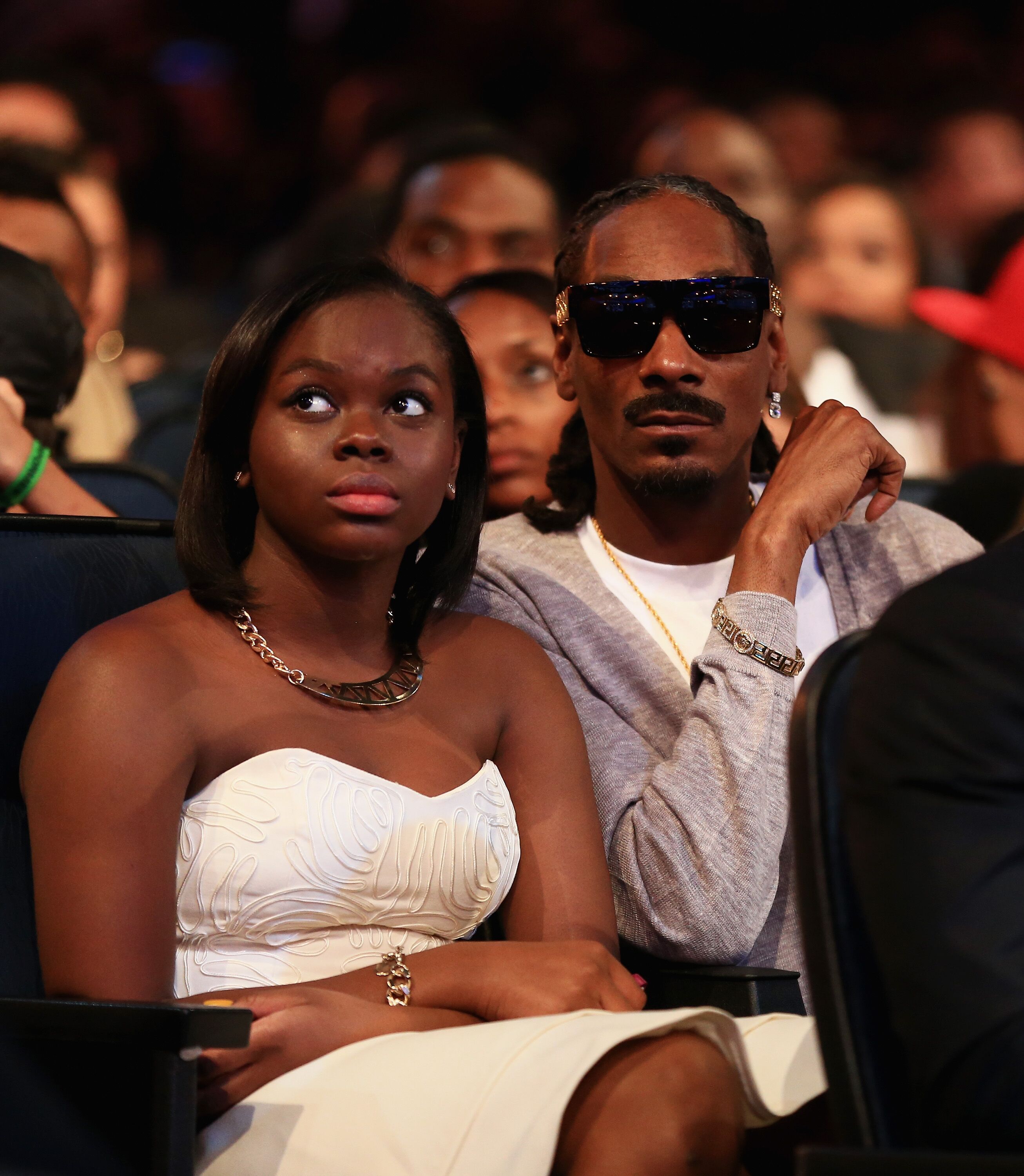 This health condition caused them to bond more as a family, and four years later, the duo renewed their vows at a luxury ceremony with about 200 guests in attendance. According to Snoop:
"That's what it booked down to Cori's lupus showed us we need to be together forever."
The Broadus' have been a team ever since, and they are both proud grandparents. In 2015, their firstborn, Corde, welcomed his first child named Zion. The news was celebrated online, and the father of three posted a clip of his son and grandson.
The entertainer may be in the spotlight, but he treasures family and is intentional about the type of values he instills in his kids.
Cori has grown to be an independent and confident woman who shares a similar interest in music. She has dropped some incredible tracks which speak well of her talent.
The 20-year-old doesn't seem bothered about the remarks of online trolls. After getting her face tattoo, which read "Belle," many critics trashed her actions, but that hasn't stopped her from posting more incredible images of herself. For Cori, the naysayers have nothing on her confidence!