Snoop Dogg Once Told His Daughter She Couldn't Date until Age 45
Protective dad Snoop Dogg made a startling revelation to Queen Latifah with regards to his daughter Cori's dating life.
Rapper Snoop Dogg has three sons, and one precious baby girl, Cori Broadus, that he feels extremely protective of.
When he saw his little girl growing into a lovely young woman, Snoop Dogg admits he had a panic attack - especially at the thought of men hanging around his baby.
Cori and Snoop Dogg guested on "The Ellen DeGeneres Show" where she gave a different version of the story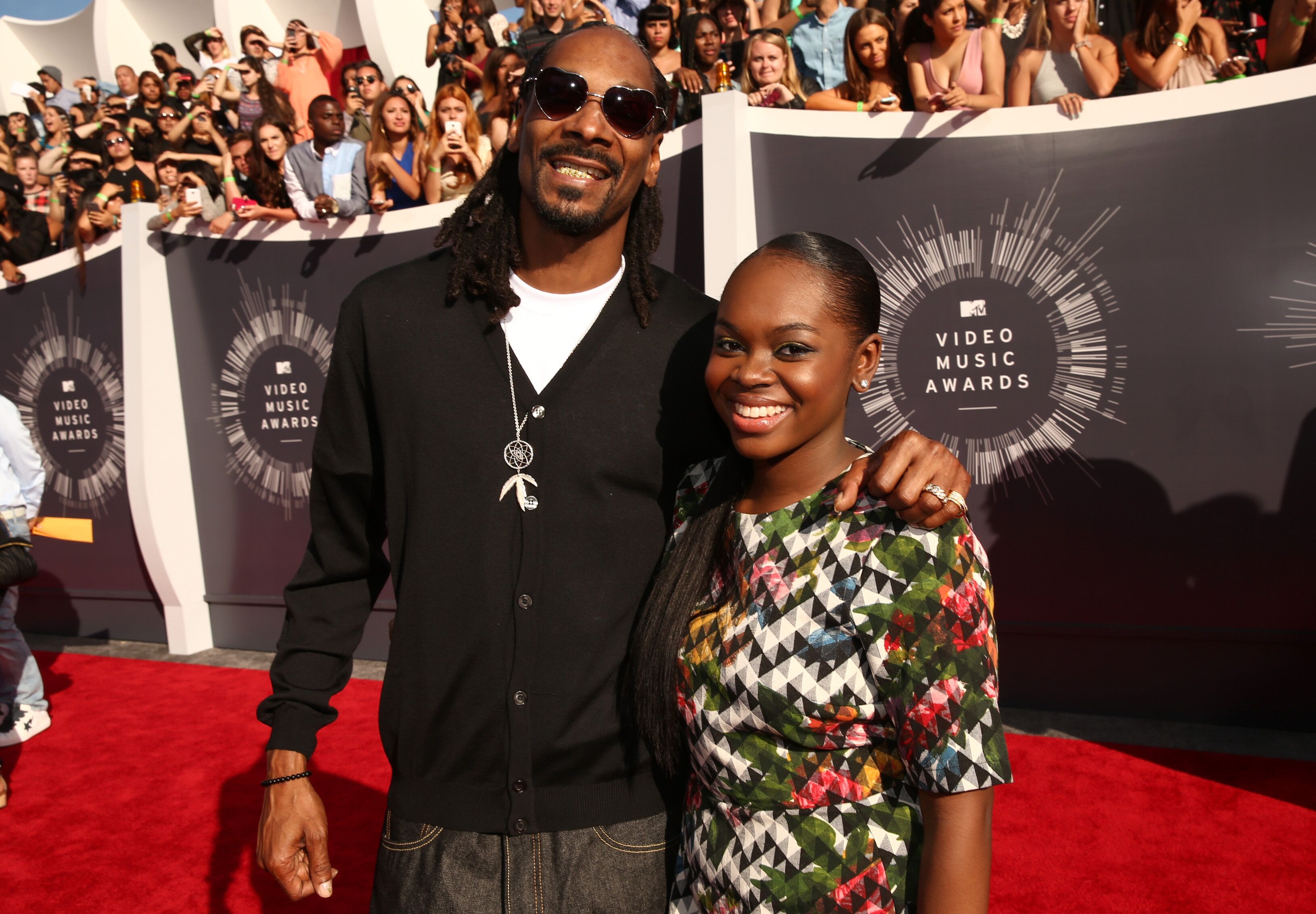 SNOOP DOGG TO CORI: "NO DATING"
Snoop Dogg opened up to Queen Latifah and revealed that he had told his teenage daughter that she could only start dating at the age of 45, and she believed him!
This amused Queen Latifah enormously, especially since Snoop Dogg at one stage had quite a reputation as a bon vivant and lady's man, and stepped out on his wife Shante Broadus.
ON THE VERGE OF DIVORCE
In 2004,  Snoop Dogg had filed for divorce from Shante, but the couple reconciled when Cori was diagnosed with lupus at the age of six after her mother noticed a light spot on her face and took her to the doctor. Shante said:
"No one could tell me what was wrong. They drew tons of blood and said she has old-person cells. They gave her all kinds of [medication]. But she went downhill."
SNOOP DOGG - DEVOTED FATHER
Snoop revealed that although he adores his sons, Corde and Cordell, he has always been very attached to Cori, and would wake her up to play with him when he got home late at night from playing gigs.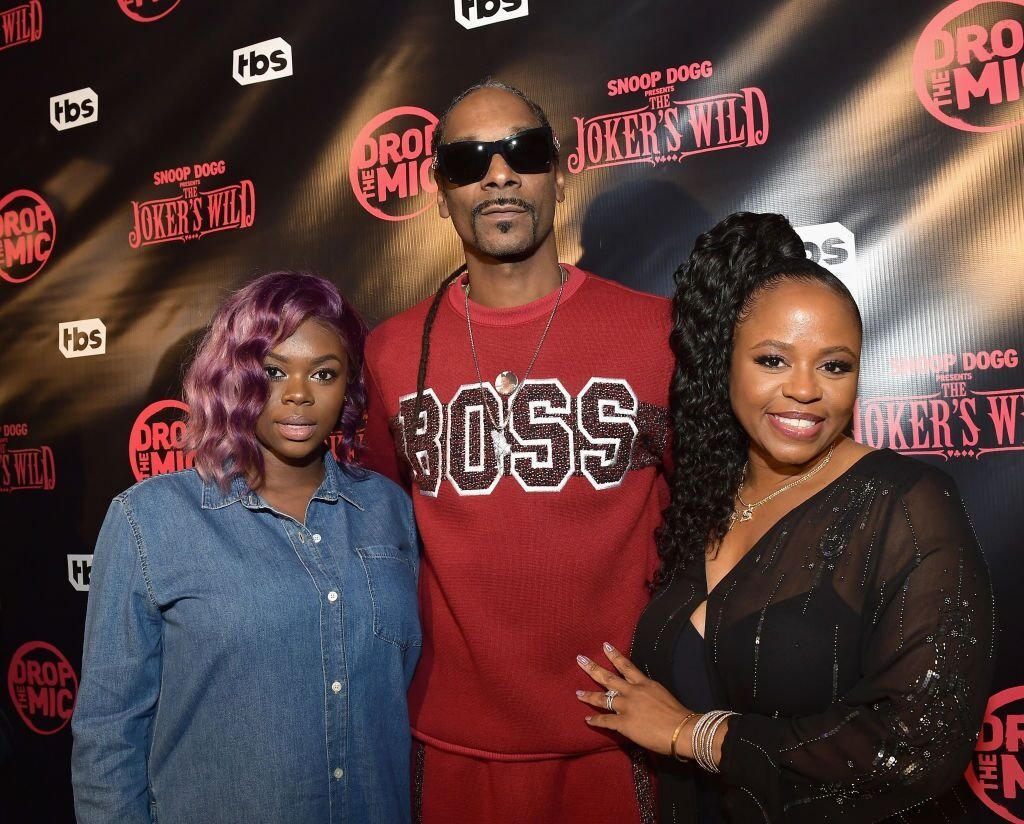 DADDY'S GIRL
Cori's health deteriorated and the then-tiny girl started to lose weight rapidly, and her hair started to fall out. Faced with their daughter's illness, Shante and Snoop Dogg overcame their differences, and united to give her all their support.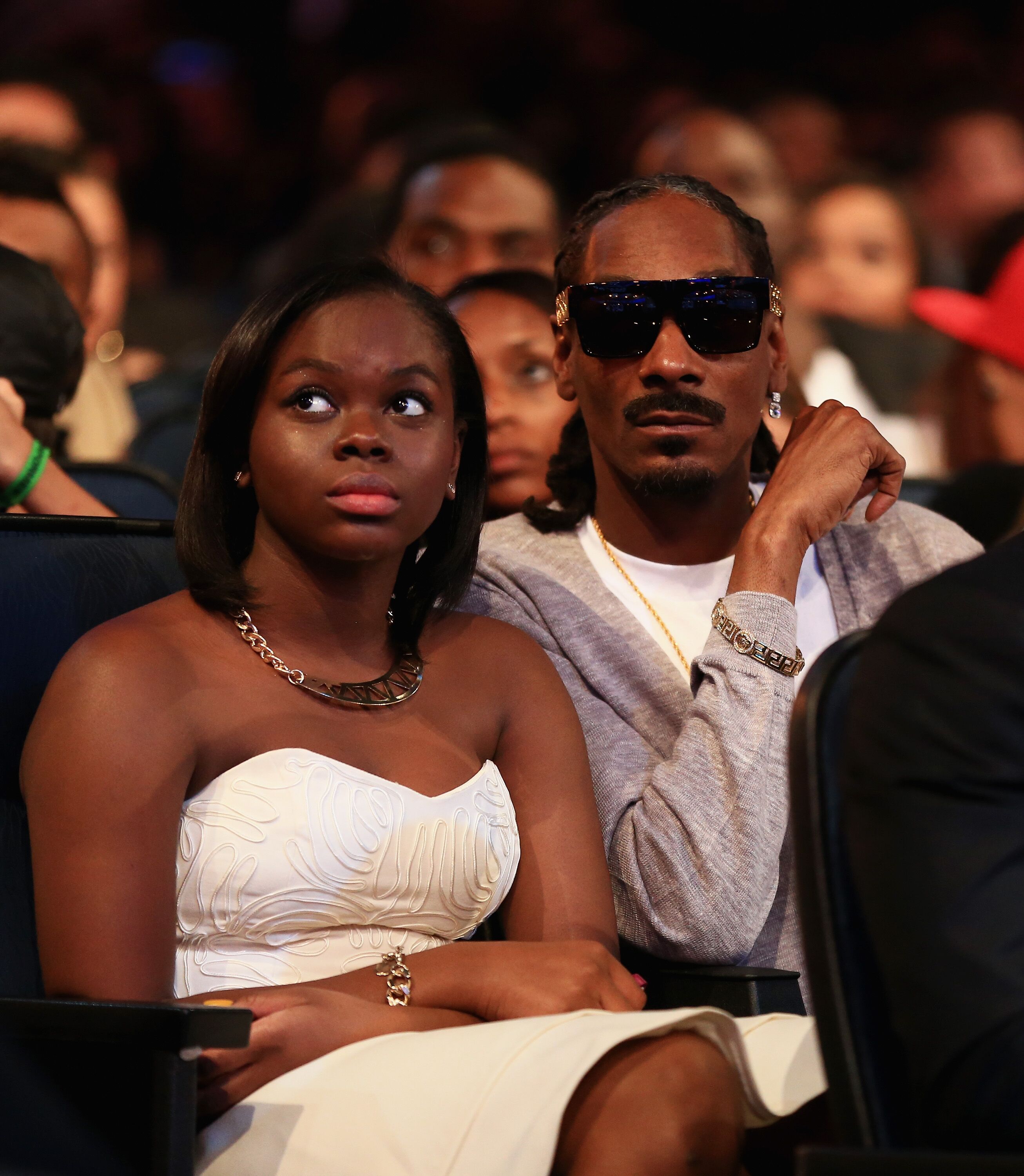 DEALING WITH LUPUS
Lupus is an autoimmune disease in which the body's immune system attacks normal, healthy tissue. Childhood-onset lupus is more severe than in adults and can lead to organ damage. More than 6000 children, like Cori, are diagnosed every year in the USA alone.
A CHIP OFF THE OLD BLOCK
Fortunately, Cori's condition seems to be under control, and at 20, she is eagerly following in her dad's footsteps. Cori, whose artistic moniker is CHOC, has already launched a few singles and has her greatest supporter and fan in her father.
CORI BROADUS ON ELLEN DEGENERES
In 2015, Cori and Snoop Dogg guested on "The Ellen DeGeneres Show" where she gave a different version of the story about dating at 45. Cori told Ellen - and Snoop did not contradict her - that her father had told her she was only allowed to date after she was 77.
CORI BROADUS' LOVE LIFE
Of course, in the fullness of time, Cori realized it was all a scam and did start dating. She is in a relationship, probably to her dad's dismay, with a young man she met in eighth grade, known as Ez. 
Little Cori is now a gorgeous, self-assured young woman, and though she has on occasion used offensive expletives on social media, that seems to be the extent of her rebellion.
She is a loving daughter and is especially close to her mother Shante. Cori loves children and is a doting aunt to her brothers Cordell and Corde's children, Lulu, Zion, and Eleven. 
BROADUS FAMILY GRIEVES FOR KAI LOVE
Sadly, the Broadus family suffered a terrible loss in September 2019, when Corde's newborn son Kai Love passed away when he was just 11 days old. Corde revealed that Kai had passed away in his arms, surrounded by his family.
Corde has more two children: Zion from a previous relationship, and daughter Eleven with girlfriend Soraya Love.
Snoop Dogg has another son, Julian Corrie Broadus, 22, the result of an extramarital affair with Laurie Holmond.