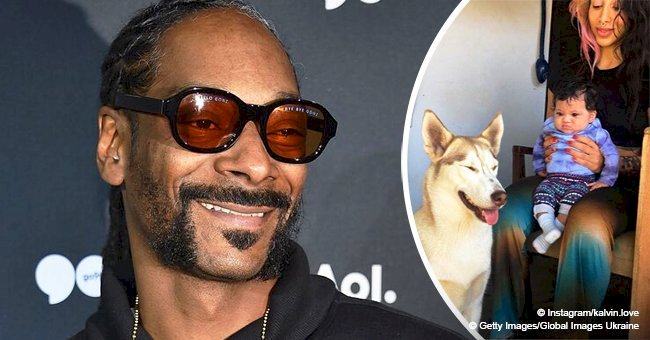 Snoop Dogg's granddaughter steals hearts with her facial expressions in photos with mom & their dog
Snoop Dogg's granddaughter recently hung out with her mom and their dog, but it's her funny facial expressions that have fans amused.
The rapper's oldest son, 24-year-old Corde Broadus took to Instagram with photos of his girlfriend and their daughter, Eleven. The multiple-image carousel post showed Eleven in the hands of her mother, Soraya while a large dog stood in front of them.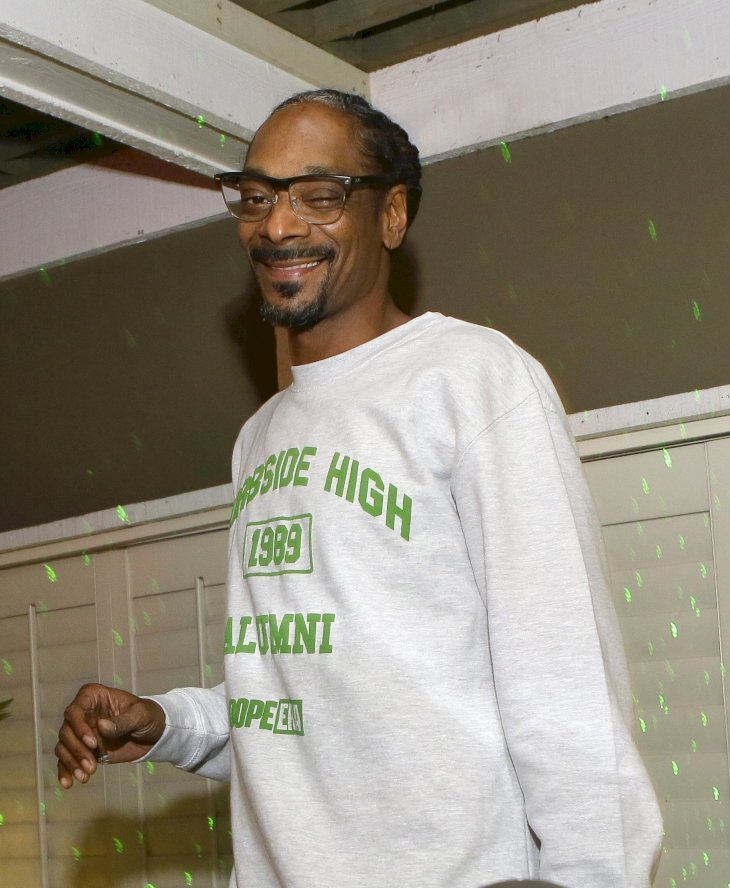 Getty Images
The infant was utterly fixated on the canine, and in several shots, she squeezed her adorable face. Another pic showed her sticking out her tongue at the furry animal.
Social media users could not ignore the funny faces, and they said as much in the comments. "Elevens face," wrote one commenter alongside a two lovestruck and one heart emoji.
"Your daughter face expressions are priceless," chimed in another.
Another Instagram user joked: "I don't think 11 likes the doggy."
Corde and his spiritual guru girlfriend welcomed their daughter on August 18, and the proud dad gushed about the event on social media. He also used the opportunity to advise fans on him and Soraya's preferred birth method.
Alongside a photo of Soraya breastfeeding Eleven, the football player-turned-musician, wrote:
"Today my daughter 11 was born. @sorayaspanish did an all natural birth with no Epiduro or drugs from beginning to end. And while I have y'all attention please watch the movie #BuisnessOfBeingBorn and take advantage of the experience of giving birth the natural way."
Proud grandpa, Snoop, also introduced Eleven to his fans with an adorable video. "My 1st granddaughter lovely day; be blessed y'all," wrote the veteran rapper.
Before Eleven, Snoop had a grandson, Zion, that was born to Corde and his ex-girlfriend, Jessica Kyzer, in 2015. Back then also, the "What's My Name" hitmaker could not wait to tell the world he was about to become a grandpa for the first time.
During an appearance on the "TODAY" show, Snoop, whose real name is Calvin Broadus Jr, further revealed the type of grandfather he is.
"I'm going to be a gullible, get-away-with-everything kind of grandpa. It's just a spark of joy just to look in his eyes and to be able to hold him. I thank my oldest son for making me a grandfather."
The 47-year-old rap icon has been living up to his words, sharing photo after photo of Eleven and gushing over her beauty.
Please fill in your e-mail so we can share with you our top stories!