Women With Will: Connie Flynn on Losing Her Husband to Cancer Days after Her Mastectomy Surgery
At this point, it's been already established that dealing with breast cancer, surgery, and chemo while also taking care of a family is demanding, to say the least.
For Connie Flynn, however, things were twice as complicated as she and her husband, David, went through their cancer journeys simultaneously. His case: Multiple Myeloma, a rare form of the disease, also known as cancer of plasma cells.
Sadly, David passed away only days after Connie's double mastectomy. In our efforts to raise breast cancer awareness as part of AmoMama's #WomenWithWill project, we exclusively interviewed Connie to learn more about her experience. This is her story.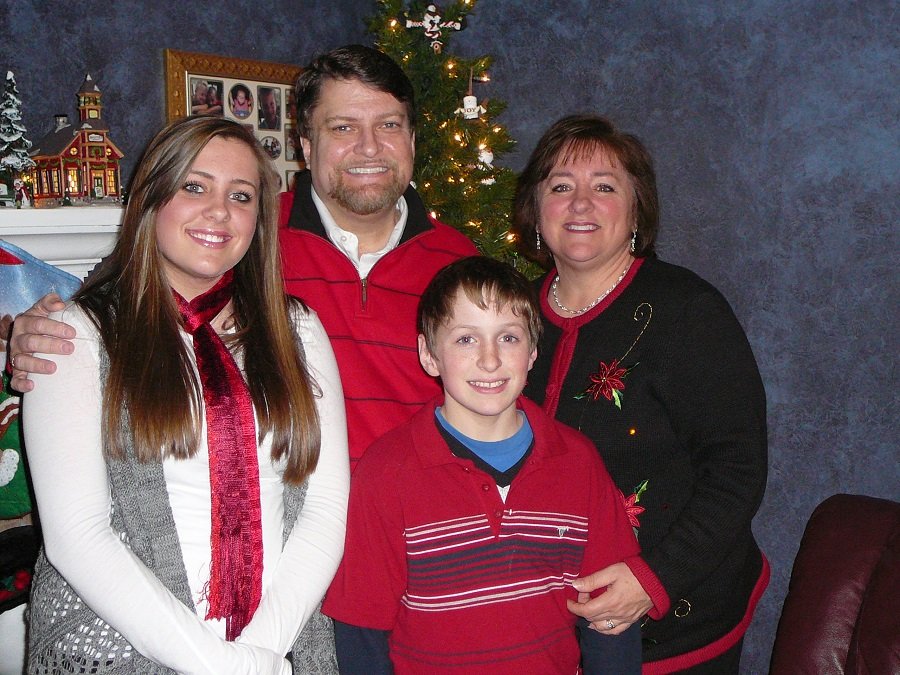 "Life is all about faith, family, and friends. Cancer affected all of these for me. My cancer journey began with my husband's diagnosis of Multiple Myeloma cancer when our kids were ages three and five.
Immediate devastation was upon us, especially after he was only given 18 months to live with no chance of remission. Fortunately, we found hope and time through an experimental treatment plan in Arkansas and left the local doctor who said:
'Why go? You're going to die anyway.'"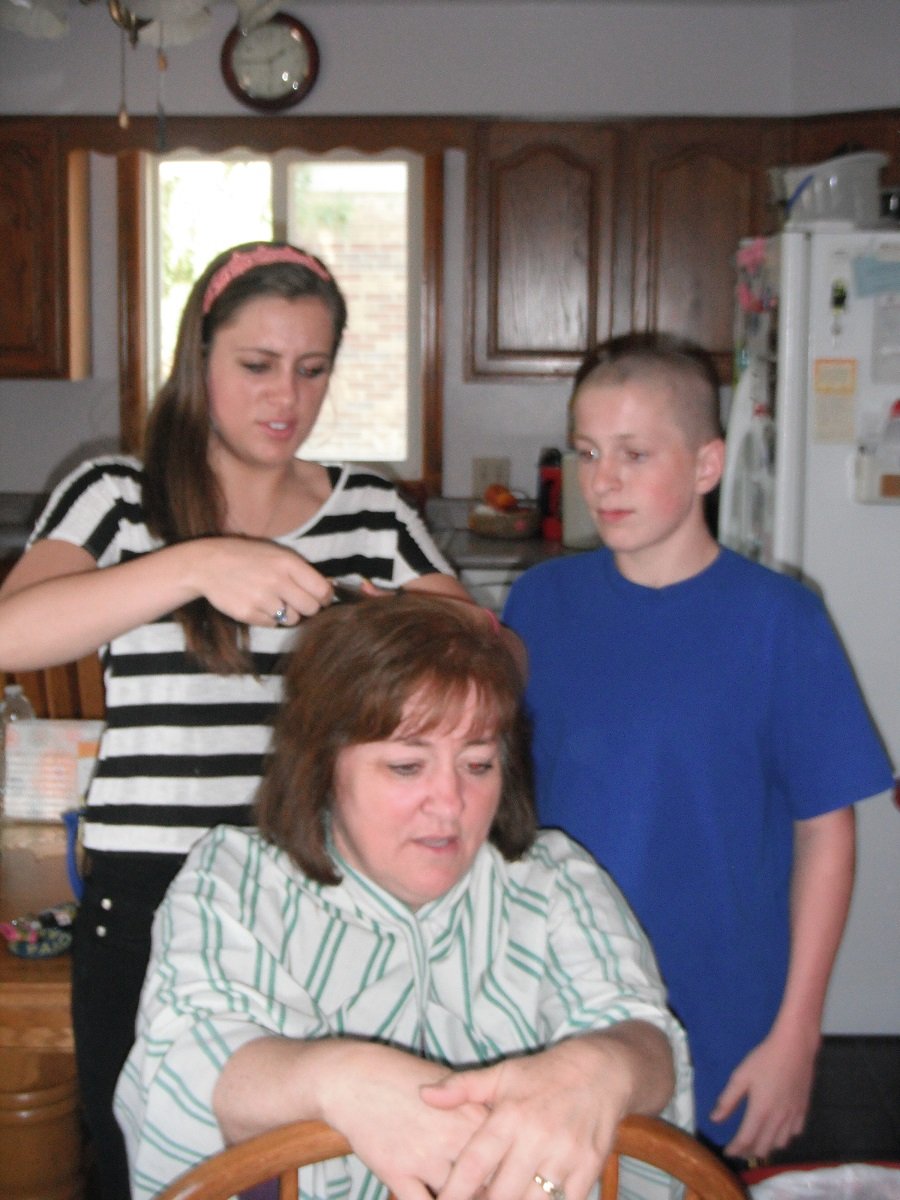 "Our faith, family, and friends, along with that brilliant medical team, successfully stretched David's earthly time to 12 blessed years. Living with cancer side-effects became the new normal until David's remission ended ten years later in 2011.
At that point, our faith was shaken, I admit. But our family, friends, and co-workers uplifted us. Their faith carried us when ours was weak. Without the 'curse' of cancer, we would have never received many of the beautiful blessings in our lives.
Since I'm here to share my breast cancer journey, I won't go into David's cancer journey in depth."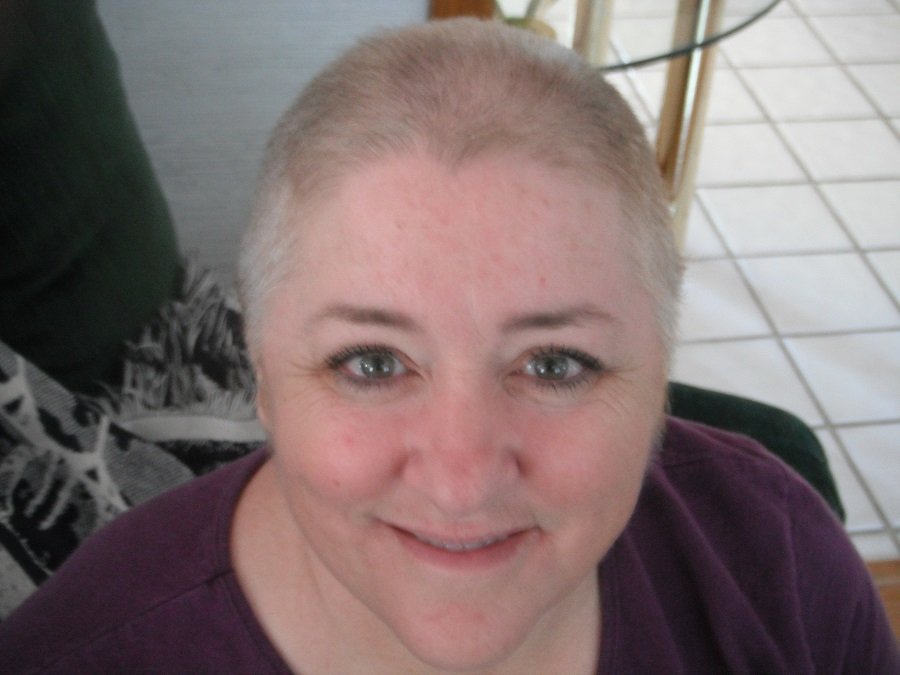 "After my annual mammogram in May 2012, I was asked to come back for an ultrasound of my left breast. It was the 3rd year in a row that I had to do this, so I was becoming used to hearing that I had dense breast tissue.
However, after this ultrasound, the doctor told me to schedule a biopsy. I was later informed that I had breast cancer.
On one hand, I wasn't totally shocked since, unfortunately, there is a long history of breast cancer in my family. However, since David was no longer in remission and was undergoing chemotherapy again, this time in Indianapolis, I said:
'God, are you kidding me? Haven't I done enough! Now, I am going to be undergoing chemo at the same time as David? Our kids should not have to have both parents undergoing chemo at the same time!'"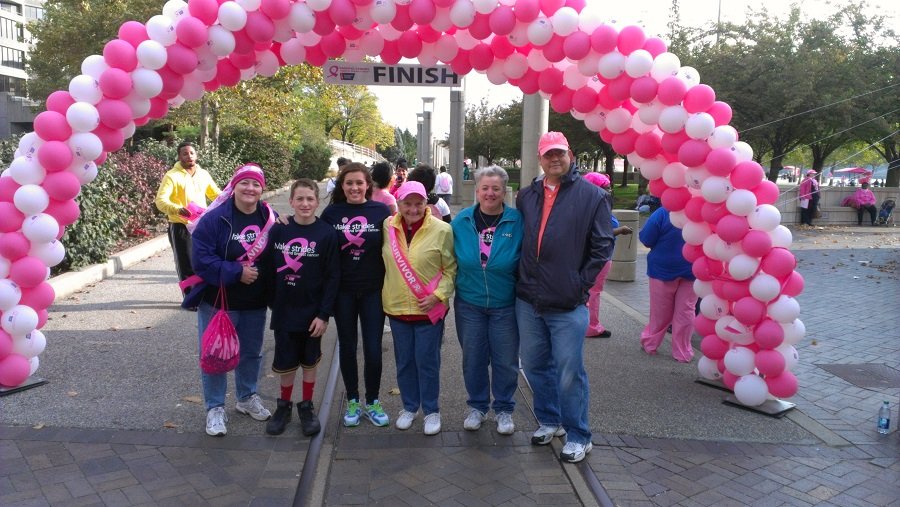 "We were in for the challenge of our lives, both of us needing chemo simultaneously. For some reason, I just knew that I'd be a survivor; after all, my sister and mother lived for 10 and 20 years, respectively. I had witnessed their journeys, but also the death of my sister from her uterine cancer just a few years earlier.
I reminded the kids that my sister didn't die of breast cancer, but of uterine cancer. I was grasping at straws to help them stay positive and focused on living and not on death.
I was focused on staying strong and optimistic, not only for the kids who were really frightened but for David, who was disabled by this point and not doing very well with his chemo treatments. I had to stay strong!"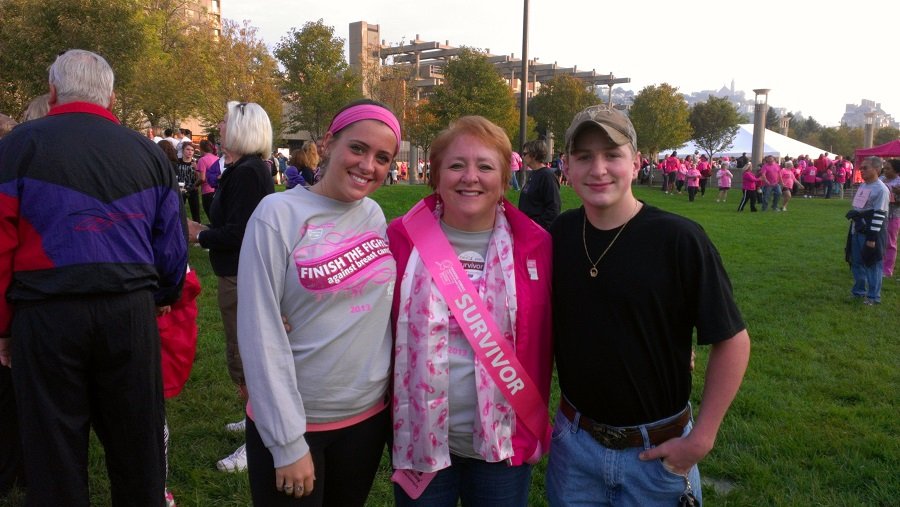 "I couldn't let myself focus on how this was going to play out. I was already an exhausted caregiver, mother, and manager working 60-80 hours per week, and now my cancer? Things would change immediately!
The kids saw me go to work every day, after getting them off to school. I stayed upbeat and positive. Fortunately, my church friends put a food calendar together for us to receive meals from them several times per week.
That was an amazing blessing since neither David nor I had the energy to cook. This also minimized the cooking smells more, which could sometimes create nausea."
"After about 9 hours at my job, my most important duties started. My evenings consisted of coordinating dinner and dishes, helping my son with homework because of his learning disabilities, tending to David's issues for the day, and getting all of us ready for the next day.
My prayer was always to have enough energy to get through that one day! Just before my treatments began, a friend gave me a beautiful gift: a hand-made quilt with pink ribbons on it. I told my husband and kids:
'When you see this blanket anywhere, it means that it is the time that I need you to ask me what you could do to help me.'"
"I didn't want to have to explain or ask for help when I would be at my worst. I told them that I would put it out of sight when I was not in need of assistance, but if it was visible in any way, they should come to check on me. That became the best communication signal during this journey for me! They all cooperated! It worked beautifully!
One time, I was under the blanket resting on the recliner in the family room, when I was startled by my husband weeping at my feet. He was miserably sick and was balling because he saw me, for the first time ever, under the pink blanket.
Between tears, he apologized because, for the one time that I needed him, he was completely unable to help me. He had come to ask me for help. He just sobbed and said that with all the years that I had helped him, he was distraught that he was not able to pay me back when I needed it most! Times were really tough!"
"My work family of 25 years was especially helpful and encouraging. They were already used to me being off work on Wednesday's because I had to take David to Indianapolis for two days of treatment and tests on every fourth Wednesday of the month. My treatments were on every third Wednesday.
Crazy schedule, but I was blessed to have had the opportunity to have a job where I could work remotely on those travel days if it was even necessary at all. My boss was so understanding and accommodating, and affirmed that our health situation was my top priority, not work!
My crash days were on Saturday and Sunday. I was generally able to tolerate residual side effects by Monday, so I could return to work. My co-workers would give me a high-five as I would make it down the long hall to my office. I never missed a day of work during this stressful time. Thank God for all of my blessings!"
"On the day before I was scheduled to have my double mastectomy, David was admitted into the hospital.
My surgery was a success, and David was greatly relieved to hear that from the doctor himself. My hospital room was across the hall from David's, as I had requested. I was released the next day, which was Thanksgiving Day.
However, we spent almost every moment at the hospital, as David's health continued to decline. Nurses were very worried about me as well as David because I wasn't resting after this major surgery. I just couldn't!"
"David's vital signs were diminishing for no apparent reason. Sadly, three days later, still hospitalized, God took my dear David into his loving arms.
The next six weeks of my medical leave to heal from my surgery proved to be a helpful and productive time to grieve. Setting four daily alarms on my phone to ring for various medications or emptying my drain pumps became a temporary distraction to planning a funeral.
I often wondered why we had to go through the cancer journey simultaneously. We shared so much! We loved so intensely! We understood! I know that we will always be together because I can't tell my story without including my husband. I am always reminded of the blessing he was in my life, and how intertwined our lives were."
"Cancer has been a devastating part of my life, as well as enriching. I thank God for all the pioneers in the cancer world who have had the brains, persistence, and compassion to discover effective treatment plans.
I was blessed with 12 additional years of David's love here on earth provided by experimental medicine. Fortunately, I have also been blessed with great healing and a great prognosis, so my kids can have at least one remaining parent.
Though I would never wish cancer on anyone, I have received such incredible blessings that I would have never received had it not been for cancer."
"My faith, family, and friends have become much stronger and more meaningful since my cancer journey. My volunteerism, especially at I Have Wings Breast Cancer Foundation, touches my heart and receives a lot of my energy now. I am so thankful for these blessings!
It has been my experience that with the incredible progress, dedication, and collaboration of the oncology profession, treatments are continuing to be more tolerable, and a cure could be just around the corner."
Written by: Edduin Carvajal 
Project editor: Krystyna Dovhal 
This interview is part of AmoMama's #WomenWithWill. It was created to raise breast cancer awareness and give women a platform to share their experiences. If you are a breast cancer survivor or are currently being treated and want to tell us your story, please contact us through our email or other social networks.