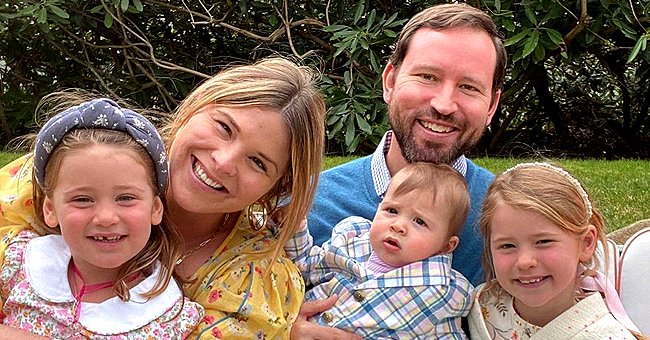 Instagram/jennabhager
Jenna Bush Hager Reveals What Son Hal's First Word Was

It's a major milestone for any parent, and for Jenna Bush Hager who revealed that her son Hai had said his first word, It was not what she had hoped for.
Jenna Bush Hager has shared what her and her family got up to this Memorial Day Weekend, and while having fun spending time with all her children, she revealed that a major milestone had been reached.
The "Today with Hoda and Jenna" co-host described her weekend as filled with smores and swimming as well as new developments her youngest son Hai had achieved.
In the show, which Jenna films from her home, the first bit of news that she proudly shared with her co-host Hoda, was that the 9-month-old had started to crawl around.
Keen to celebrate her children's achievements she also revealed that Hai had even said his first word, although joked it was not what she hoped it would be. She said,
"He can speak, as Mila says, English and he also can crawl. Of course his first word was 'Dada.' It's not fair, And then his other is just so cute, it's 'hi'."
Thrilled at the news, co-host Hoda suggested a play date with Hal and her youngest child, 1-year-old Hope. suggesting first a virtual baby playdate.
Jenna Bush Hager has recently been isolating at home with her husband Henry Hager, and their three kids, Mila, 7, Poppy, 4, and Hal, 9 months.
Savannah had been there for her and provided support after her grandfather's funeral.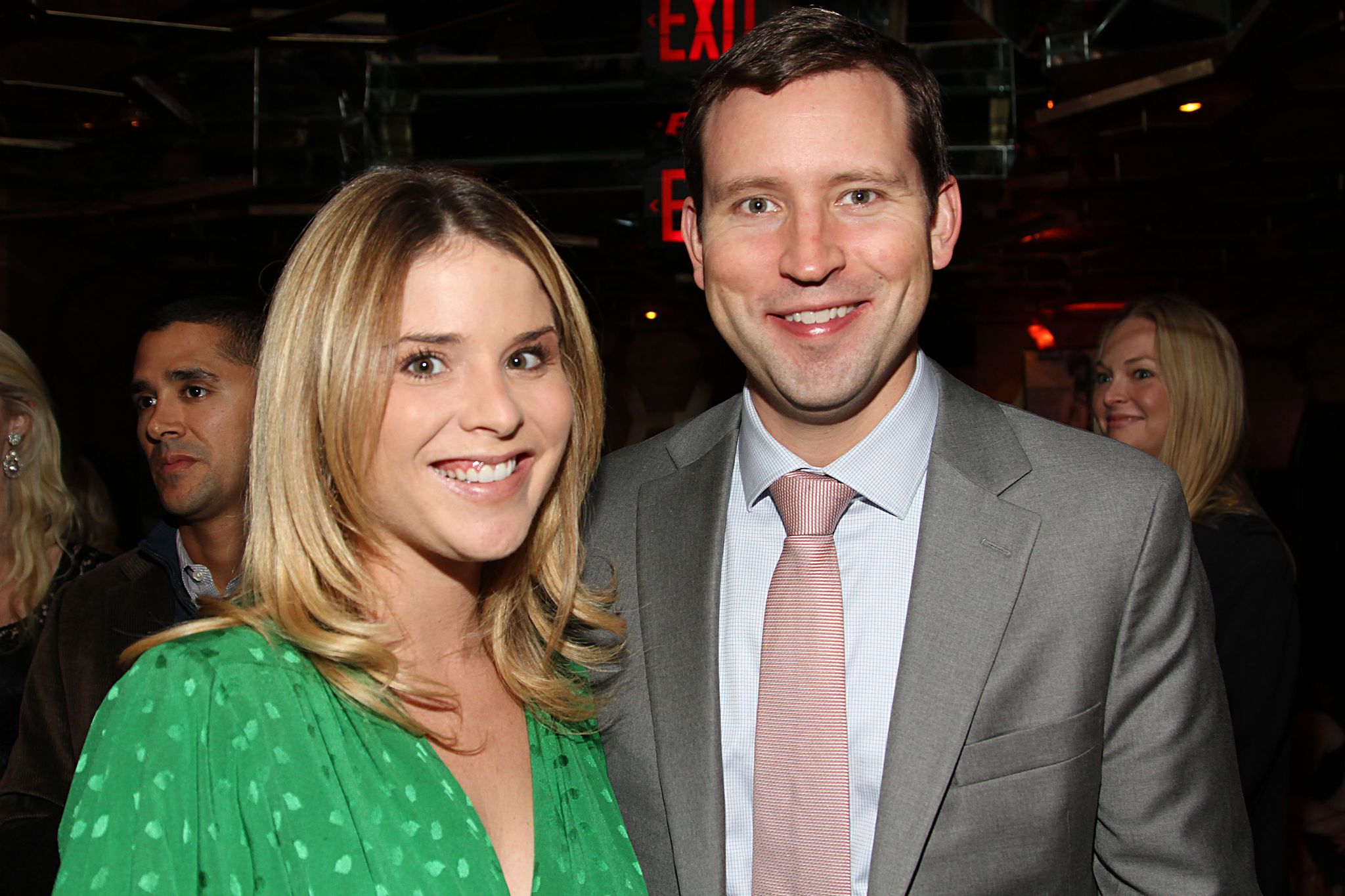 Jenna Bush Hager and husband Henry Chase Hager at "A Candid Conversation with Jane Fonda and Andy Cohen" on October 11, 2012, in New York City | Photo: Rob Kim/Getty Images
Recently during an Instagram live, Jenna revealed that the godmother of her son was her fellow TODAY co-host, Savannah Guthrie. She shared that the two went to the same church and that Savannah had been there for her and provided support after her grandfather's funeral.
She remembered, going to church after George W. Bush died and being asked to read a prayer in front of the congregation. When she got up there, she was unable to continue and Savannah stepped in to help. She said,
"I was shaking so hard, sobbing so much that Savannah kind of had to step in. But I think that's what a really beautiful friend does — they step in when you have lost your voice."
As she continues to film the "Today with Hoda and Jenna" show from her house, Jenna has had different family members interrupt the shoot, with the latest being her husband.
During a talk about quarantine life, her husband Henry, popped his face into the frame, asking viewers if anyone would give him a haircut for Christmas.
Earlier this month Jenna shared a touching photo of her mother Laura Bush, and her late grandmother in honor of Mother's Day as she thanked them for their roles in shaping her as a woman.
While not filming, the former first daughter has been spending time at home, "hugging my babes, calling my friends and family, and finding comfort in books."
Please fill in your e-mail so we can share with you our top stories!