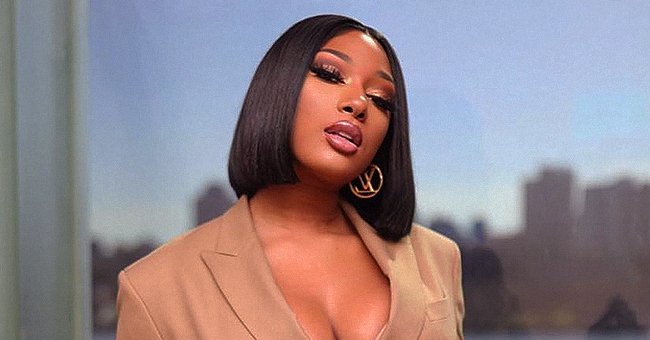 Instagram/theestallion
Meet Megan Thee Stallion's New Little French Bulldog

Rapper Megan Thee Stallion, 25, is a huge dog lover who admires her animals and takes them as her family. She flaunted her adorable pet French Bulldogs in a post where she referred to one of them as "My Newest Son."
The Instagram twerk queen and rapper shows her millions of IG followers how much love she has for her pets by keeping them updated with photos. At the beginning of the month, she shared images of the newest addition, Dos, a younger dog, and her other dog named "4oe Thee Frenchie."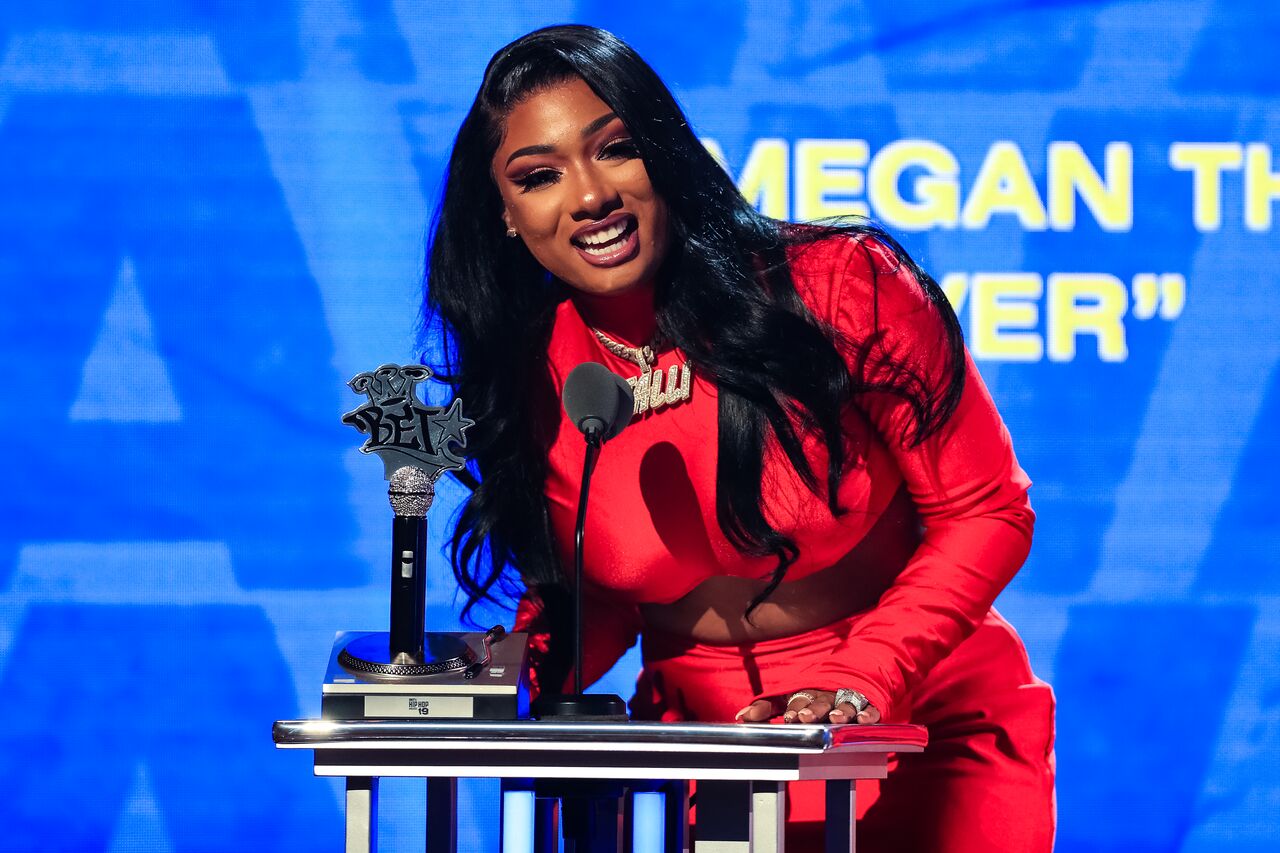 Megan Thee Stallion speaks onstage at the BET Hip Hop Awards 2019 on October 5, 2019 | Photo: Getty Images
The older dog looked like he was trying to get acquainted with Dos. This post comes shortly after Megan uploaded pictures of 4oe chilling on the sofa.
For the "Savage" rapper, creating an Instagram page for 4oe to bless followers online with his finesse is another way to express her love for the dog. 4oe undoubtedly loves his owner, but sometimes he can be naughty.
4OE THEE FRENCHIE
This adorable smushy-faced gray French bulldog is fast becoming an internet sensation. 4oe Thee Frenchie already has over three hundred thousand followers on Instagram. 4oe is mostly known for his shady looks and distinct attitude.
The undoubtedly adorable dog has also been seen in clips with Megan managing to warm the hearts of the rapper's followers. In one such clip, 4oe engaged in the #peanutbutterchallenge.
In the video, Megan could be heard telling 40e not to eat a spoon full of peanut butter until she gets back. The dog obliged and won the challenge. It is obvious that there is lots of love between Megan and her cute little Frenchie.
One eye-catching image that broke the internet was a photo of "4oe," staring at Megan from behind.
Although 4oe is mostly his cute self, sometimes he goes overboard and gets naughty. One of those cases happened last year, during the BET Awards ceremony.
A clip showing the rap star in a drop-dead gorgeous diva outfit surfaced online. As she got ready to dazzle her fans with an image of herself, her older dog wet the tip of her dress with his pee.
Megan wasn't having any of it, as she was seen scolding the dog. Her stylist also said in the clip, "I mean, he just not gon' let you be great. The sheer disrespect."
Irrespective of 4oe's actions, he and the "Fever" crooner are still one big family, and the pair has nothing but love for each other.
Earlier in the year, the 25-year-old took some beach time to lay off some steam. She had the company of her friends and, most importantly, her pet.
One eye-catching image that broke the internet was a photo of 4oe, staring at Megan from behind while she enjoyed some cool beach breeze. Megan and her pet get a lot of admiration from her fans online, all thanks to their incredible and enviable relationship.
The 25-year-old isn't the only known face who cares about her pets. Other famous stars in the entertainment industry, such as actor Henry Cavill, Orlando Bloom, and Dianne Guerrero, always feature their pets on their posts.
Actress Lisa Vanderpump who starred in "Rules," has no rules for flaunting her pet. She sometimes shares her spotlight moment on the red carpet with her dog, Giggy.
Dogs are truly man's best friend, and these celebrities are going all out to show how much they love and care for their dogs.
Please fill in your e-mail so we can share with you our top stories!