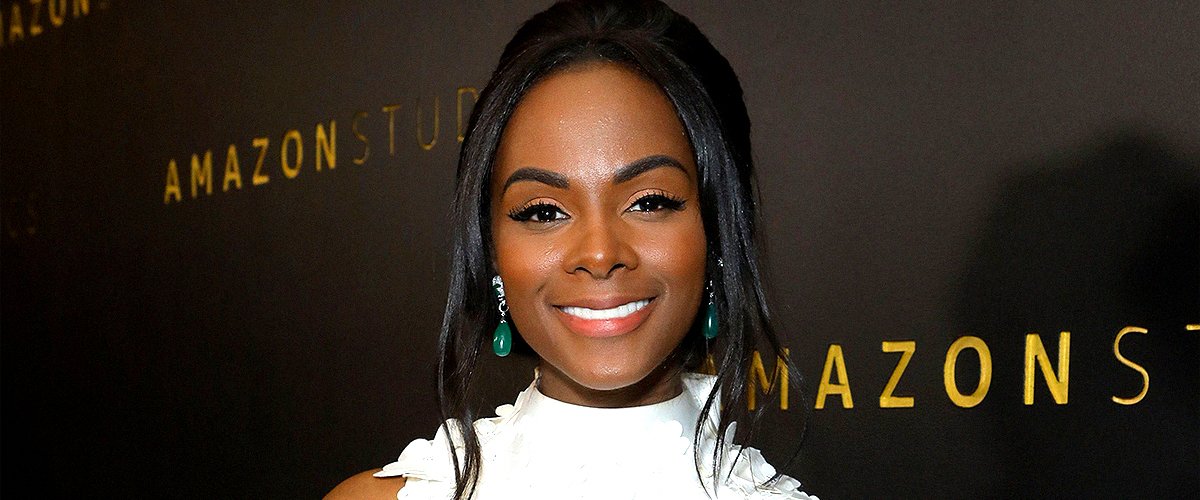 GettyImages
Tika Sumpter Has an Adorable Daughter Ella-Loren — Inside the Actress's Motherhood
Tika Sumpter is the dotting mother of a 3-year-old biracial daughter, Ella Loren. The actress's motherhood experience has been shaped by her interracial relationship, and now she's helping other black mothers navigate the gift of having a child.
Tika Sumpter is a jack of many trades. She's an actress better known for series like "The Haves and the Have Nots," "mixed-ish," and the romantic comedy "Nobody's Fool," but she's also a podcast host, entrepreneur, girlfriend, and overall, a dedicated mother.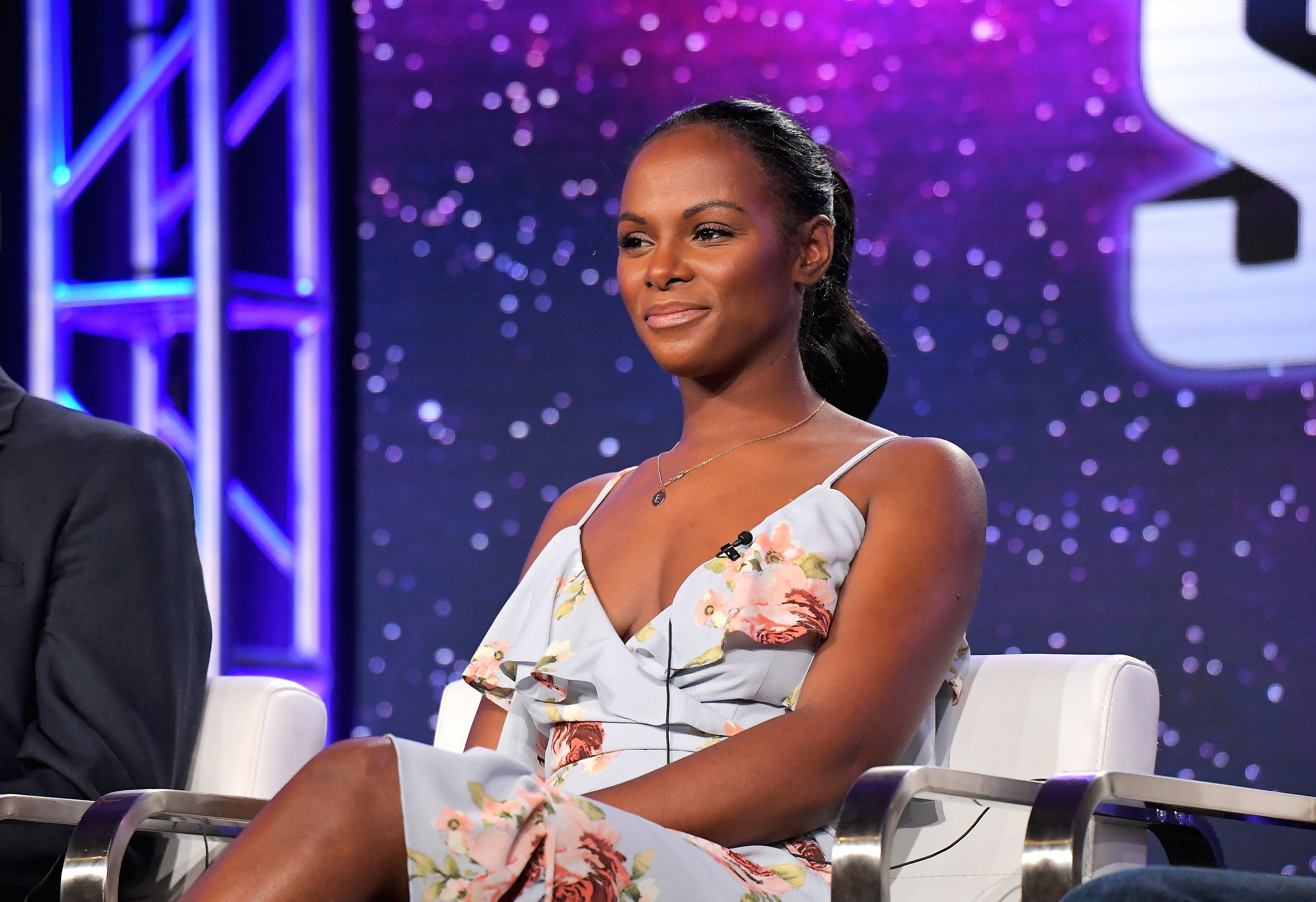 Tika Sumpter at the TCA Turner Winter Press Tour 2018 Presentation on January 11, 2018 | Photo: GettyImages
The 39-year-old star has been vocal about what its like raising a biracial daughter in a time where prejudice still prevails, and she has taken action by creating a new website directed toward black and brown moms to help them "enjoy and not endure" motherhood.
TIKA SUMPTER'S BOYFRIEND & PREGNANCY
Sumpter met Nicholas James on the set of "The Haves and the Have Nots" in 2016. James had a small role in the series, but sparks flew between them almost immediately.
Tika explained that she's already teaching Ella to appreciate the beauty in all colors and shapes.
The pair started dating and soon after Tika got pregnant, and although it wasn't planned, the couple couldn't have been happier about welcoming a child.
However, Tika decided to keep her pregnancy a secret for almost seven months. When she finally showed up with a growing baby bump in public, the star explained that she didn't say anything to avoid people asking "who's the father?"
"Social media can be harsh, and I'm a mama bear, protective of my family," Tika stated. "So that's why I waited to tell people, including some friends."
TIKA SUMPTER'S DAUGHTER & PROPOSAL
Tika and Nick welcomed daughter Ella Loren in October 2016. Three months later, during their first Christmas as a family, Nick proposed to Tika.
She recalled the proposal on a visit to "The Real," explaining that Nick organized a little hunt for her around their home on Christmas morning, and she immediately thought he was going to propose, but in the end, it was an indoor bike he had bought.
But when Tika thought that was the end of the hunt, Nick told her Ella had something to say, as he had hidden a "letter of beauty" behind the baby girl. That's when he gave Tika her ring.
DEFENDING HER FIANCÉ'S FROM HATERS
Tika and Nick have been engaged for three years now. Although they don't seem to be rushing to plan a wedding, the pair are still together and going stronger every day despite the criticism they have received for being in an interracial relationship.
Tika has directly addressed those haters in a few opportunities, claiming that the people who have criticized her relationship clearly have something missing in their lives.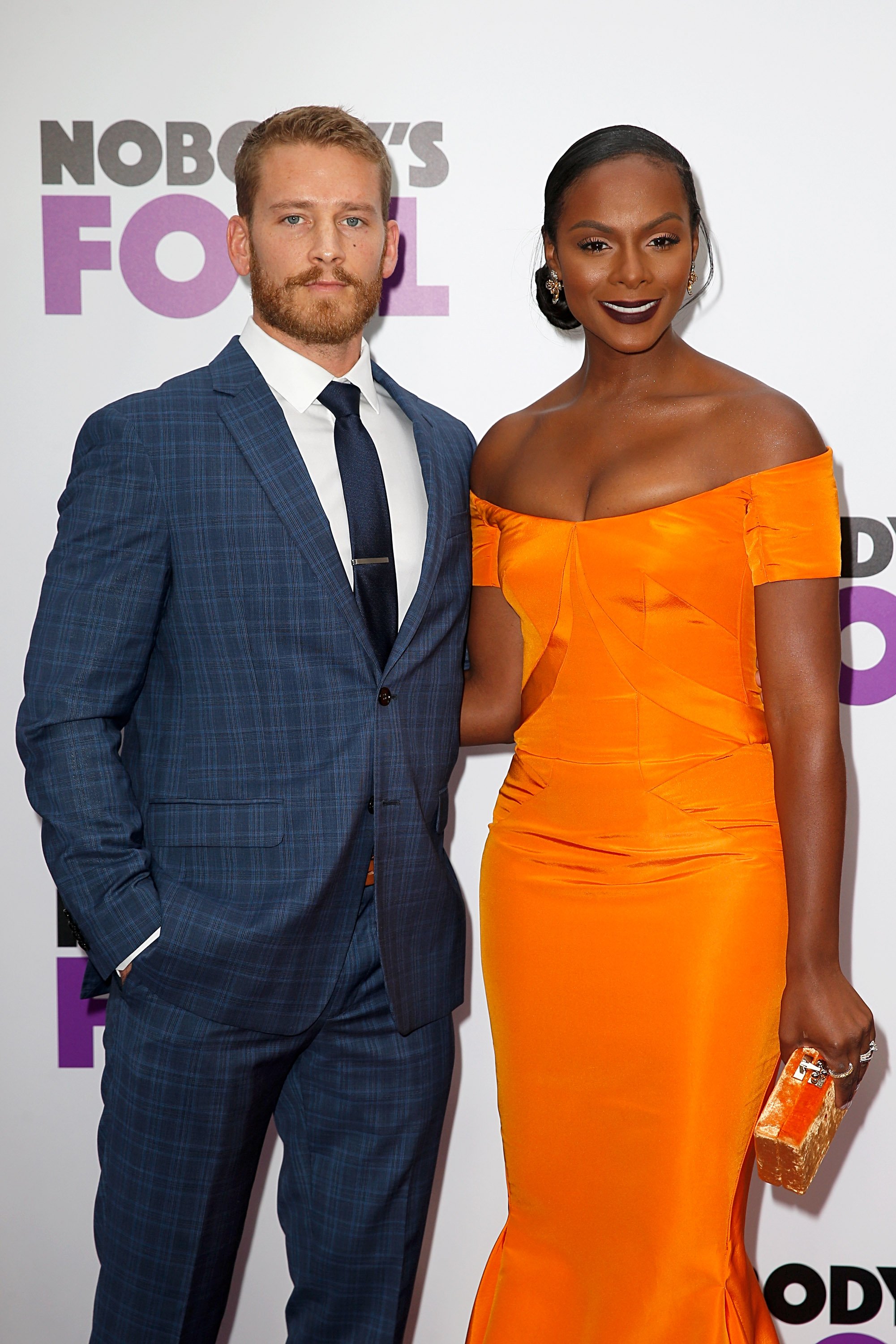 Nicholas James & Tika Sumpter at the Premiere of 'Nobody's Fool' on Oct. 28, 2018 in New York City | Photo: Getty Images
She once stated in an interview with Madame Noire that she's "a nice girl" but she's "going to say something back" at least once, adding:
"When somebody tries to play me and then play him, nah, I can't pass on that one."
Tika let it be clear that she's just a girl who fell in love, and the last thing in her mind when she started dating Nick was that they were going to be in an interracial relationship.
"It was like, 'Oh I think you're hot. You think I'm hot. Do you think I'm smart and cool? Let's hang out,'" she said.
TIKA'S TAKE ON PARENTING
For the "Southside with You" star, raising a biracial child has been a challenge because she and Nick have to meld together two different cultures to pour into little Ella.
"There are so many different ranges of cultural differences that you have to work with," Tika said, adding that the experience is amazing and scary at the same time.
Working on "mixed-ish"—the prequel spin-off of "black-ish" —has taught Tika how to approach difficult topics about race with her daughter while also building confidence within her.
"You wanna protect your child, and you don't want people to judge her for the things that they think she is," Tika explained, adding that she wants Ella to go out into the world to be whoever she chooses to be.
Talking to Essence, Tika explained that she's already teaching Ella to appreciate the beauty in all colors, shapes, and even texture when it comes to hair.
Although Ella is light-skinned, Tika wants the girl to understand that she has a dark-skinned mother, and that doesn't' make a difference in the love they share.
TIKA TO THE AID OF BLACK MOMS
Tika recently partnered with media exec Thai Randolph to create Sugaberry, a media company dedicated to curate content about motherhood for women of color.
The idea was born while Tika was pregnant, as she had been surfing the web for relatable content from mothers of color, and what encountered was a void in the market.
"Black women don't usually get to delight in mommyhood, which is why I wanted to build a safe and sweet destination for modern moms of color, regardless of what stage they are in," Tika told Variety.
The two women also have a podcast, "The Suga," where they discuss topics related to motherhood and womanhood, while also sharing tips for other moms while creating what they hope will become a huge community.
"We don't only wear the badge of strong Black moms," Tika said. "We have vulnerabilities and things we need to talk about."
Please fill in your e-mail so we can share with you our top stories!