Tika Sumpter Opens up about How 'Mixed-Ish' Has Taught Her How to Talk to Her Biracial Daughter Ella-Loren
As the mother of a mixed child, Tika Sumpter takes the topics of "black-ish" and "mixed-ish" at heart. She now has revealed what she learned from the series and how she applies it with her daughter.
On "mixed-ish," ABC's new prequel spin-off series of "black-ish," Tika Sumpter gives life to Alicia Jackson, the mother of Tracee Ellis Ross' character Rainbow Jackson, who is played on its younger version by Arica Himmel.
Both series touch on race and other identity issues, but on "mixed-ish," they tell the story of a teenager growing up in a biracial household in an era where mixed relationships were still frowned upon.
"Just like black-ish, we're gonna take very relevant issues that still pertain to today—pay disparity, affirmative action and so on—stuff that we're dealing with now, and some of the repercussions from [things that occurred in] the 80s" Sumpter recently told Newsweek.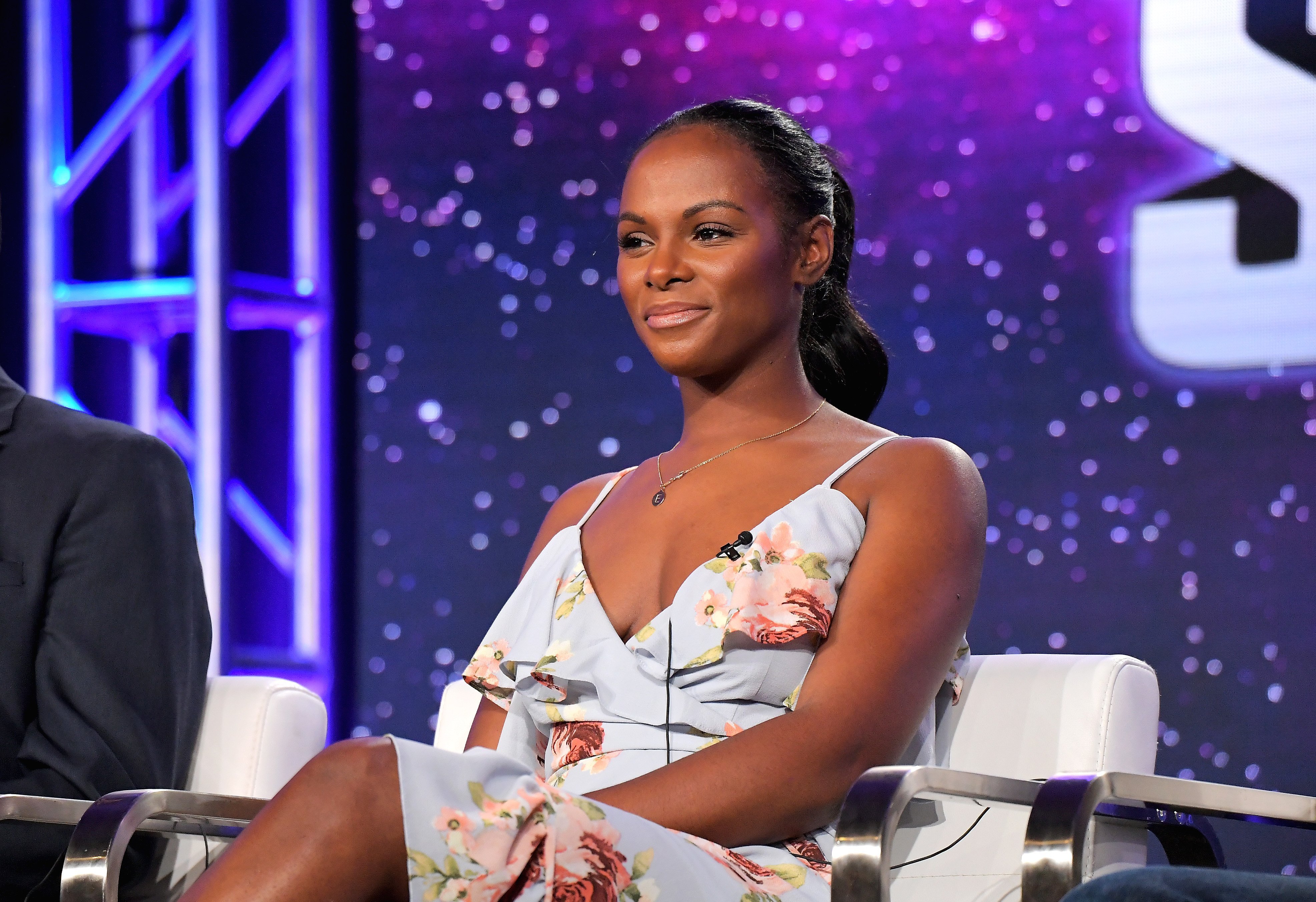 Talking about how her own interracial experience—her fiancé and father of her kid, Nick James, is white—helped her shape her character and TV family, Sumpter revealed that when she started dating James, race was the last thing on her mind.
"The crazy thing is when we connected it wasn't like, 'Oh, I'm gonna be in an interracial relationship!' It was like, 'Oh, I think you're hot. You think I'm hot. You think I'm smart and cool? Let's hang out,'" she said.
Sumpter said that the "real stuff" started to take place after they decided to be together in a serious relationship. As she explained:
"First of all, you're learning each other's culture, you're learning each other's cultural differences, and then you have a kid who is this child of two different races. Having to meld that together and figure out things—there are so many different ranges of cultural differences that you have to work with."
Sumpter and James welcomed daughter Ella Loren in October 2016.
The adorable little girl, who is often featured on both of their Instagram pages, is already getting lessons about race from her superstar mom.
"I have a child who is biracial, and it's amazing and also crazy and scary at the same time," Tika confessed.
She continued adding than, although race shouldn't be an issue that she has to discuss with her child, it's when "the world smacks you in the face" that "you're made to think about it."
"You wanna protect your child, and you don't want people to judge her for the things that they think she is," Sumpter added. "So you're just like, 'How do I protect as much as possible?'"
What the show has done for her, Sumpter said, is teaching her how to talk to Ella and help her build confidence withing her little self.  
For Sumpter, it's essential that her daughter can grow up and "go out into the world and be whoever she chooses to be."
Sumpter also says she hopes "mixed-ish" can create a conversation about identity, especially when it comes to being black.
"We delve into all these things that are like, 'What is black and what does that mean within families?'" she explained. "It's about being mixed and biracial, but it's also about identity."
"mixed-ish" airs Tuesday nights on ABC.