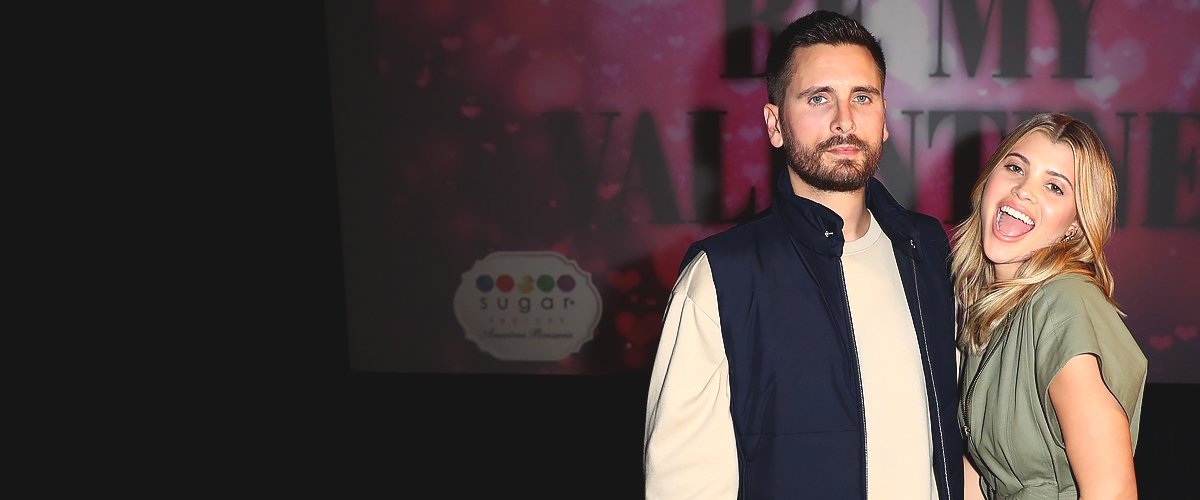 Getty images
Sofia Richie and Scott Disick's 3-Year Relationship Amid Their Recent Reported Breakup

Reality TV star Scott Disick and his model girlfriend, Sofia Richie, were such a cute couple. Despite planning their future together, the pair have reportedly called it quits, three years after they officially began dating.
When news started making the rounds that "Keeping Up with the Kardashians" star Scott Disick was dating Sofia Richie, daughter of legendary singer Lionel Richie, fans kept their fingers crossed, not knowing what to expect from the unusual setup.
The lovebirds didn't disappoint as they served up hot and spicy entertainment all through their 3-year relationship.
Apart from the glaring age difference (16 years), Sofia had always been a family friend to the Kardashian-Jenner clan for years and was especially close to Kendall and Kylie, which made it weird given Disick and Kourtney dated on and off for years.
SCOTT DISICK'S RELATIONSHIP WITH SOFIA RICHIE
In May 2017, the "Flip It Like Disick" star was spotted cozying up to the blonde bombshell aboard a yacht in the South of France, during a planned getaway for his 34th birthday.
But nothing serious was made of it, because Disick had been on a flirting spree all through the week, and was spotted in compromising positions with several women including his ex Chloe Bartoli and Bella Thorne.
Four months later, the pair were spotted taking a stroll on Miami beach before having dinner with a group of friends, where they took a picture in front of a cake that read, "Congratulations Scott and Sophia."
After the pair confirm their relationship on their Instagram pages with suggestive pictures, they become inseparable, touring the world together.
The couple documented their beautiful memories on their social media pages, which convinced fans that they were perfect for each other.
One person who wasn't convinced about their relationship from the start was Sofia's dad Lionel Richie. When it was reported in May 2018, that Disick had cheated on her at Kanye West's "Ye" album listening party, Lionel Richie gave his daughter an ultimatum. An insider revealed:
"He said he is going to cut her off and write her out of his will if she continues her relationship with Scott as he thinks he's extremely toxic for her."
Disick later denied the cheating allegations and claimed it was just a misunderstanding. He then revealed that he and his girlfriend were doing fine, denying that they had broken up.
In 2019, during an episode of "Flip It Like Disick," the 37-year-old model revealed that Sofia had calmed him down and made him a better man. The couple even began to talk about moving in together and finding a suitable home.
And so it came as quite a surprise when rumors began to spread earlier this month that Scott Disick and Sofia Richie had ended their relationship.
In a move that fell short of confirming the rumors, Scott Disick recently turned 37 and while he had his ex Kourtney Kardashian and their three kids, Mason, 10, Penelope, 7, and Reign, 5, celebrate with him at Lake Powell in Utah, Sofia, 21, was conspicuously missing.
Since the breakup was reported, several theories have been suggested as the reason for the demise of their love affair. Some believe that Disick's continued relationship with his ex Kourtney, despite her unfair treatment of Sofia played a significant role.
SCOTT DISICK'S RELATIONSHIP WITH KOURTNEY KARDASHIAN
Before dating Sofia Richie, Disick was in a 9-year on-and-off relationship with Kourtney Kardashian. The pair met back in 2006 in Mexico at a party hosted by Joe Francis and immediately hit it off.
The pair made such a cute couple, but several breakups plagued their relationship due to infidelity on the part of Scott Disick.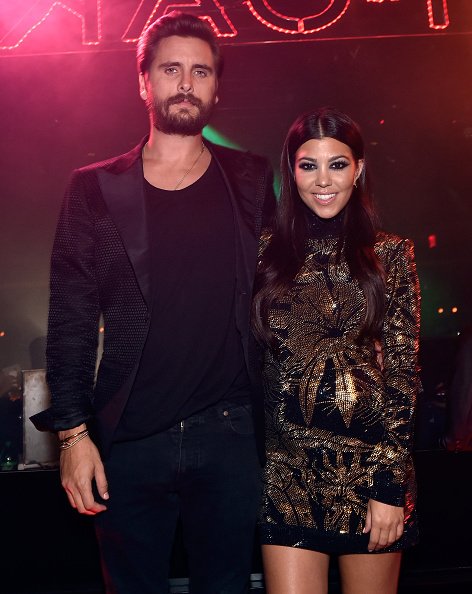 Scott Disick and Kourtney Kardashian at The Mirage Hotel & Casino on May 23, 2015. | Photo: Getty Images
In 2009, the couple welcomed their first child Mason, and three years later, they welcomed their second child, daughter Penelope.
Kourtney welcomed her third child with Disick precisely five years after delivering her first child. She shared the news on her Instagram page.
After dating for about nine years, the former couple finally put an end to their relationship in July 2015. They have since moved on with different partners.
Meanwhile, Disick recently checked into rehab and sources close to the duo claim that the couple decided to end their relationship because they believed they needed time apart to focus on themselves.
SCOTT DISICK SEEKS TREATMENT
The reality TV star has been having a hard time and suffering a lot of pain since his mother's sudden death in 2013, which was quickly followed by the death of his father in 2014.
Sofia, who lived with Disick, noticed that he was in a lot of pain and spiraling out of control. A source close to the pair revealed that the model encouraged him to seek treatment and went a step further by contacting Kourtney to inform her about his deteriorating condition.
Another source revealed that Kourtney was very upset about the development and gave the father of her children an ultimatum to get help.
At the beginning of May, photos of Disick receiving treatment at an Edwards, Colorado facility leaked online, and news quickly spread that he was in rehab for drug and substance abuse. The apparent breach in privacy forced the businessman to check out of the rehab center.
In a swift response, Disick's Attorney, Marty singer revealed the tv personality planned to launch a lawsuit against the facility. Singer said:
"We are alarmed by this extreme invasion of privacy and plan to take immediate legal action."
Earlier in the week, Scott Disick was spotted partying with the Kardashian-Jenner clan, who celebrated his 37th birthday by throwing him an outdoor party.
Sofia Richie wasn't at the party and is reported to be home with her family and trying to get used to her single life.
Meanwhile, this won't be the first time the couple will break up during their time together, and the Scott-Sofia shippers will be hoping they will be able to find their way back to each other's arms.
Please fill in your e-mail so we can share with you our top stories!