Woman Does Not Want to Fund Her Daughter's Transition Surgeries
Although this unidentified mother of an adult transsexual woman is fully supportive of her daughter's gender transition, she is not willing to spend a big part of her life savings on medical bills.
There is a Reddit thread that goes back to 2013 that is self-described as "a place to finally find out if you were wrong in an argument that's bothering you," and after running for seven years it is still helping users make catharsis.
Even if nobody has the last word in the issues discussed, it is a place where people can at least ventilate their problems without fearing real-life consequences, and, recently, the mother of an adult transsexual woman turned to it for advice.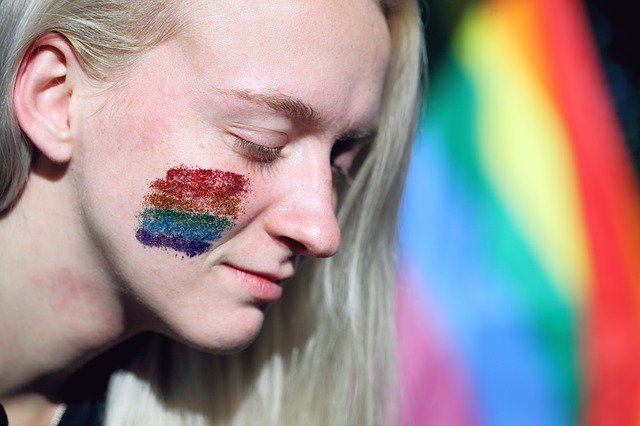 EXPOSING HER CASE
On May 27, 2020, a user called u/fggytuyt made a post in the forum to ask others for their opinion regarding her not wanting to pay the expenses of her 20-year-old daughter's transition.
According to the troubled mother, her daughter was asking for her financial help to have "only the best" doctors to perform the many procedures (surgical and not) needed for the gender confirmation.
Exposing her case, the mother shared that the total sum for facial feminization, breast augmentation, gender confirmation surgery, and hormone injections, rise up to $190.000 to $200.000.
Even though the mother said she could in fact cover these costs, she had been saving that money for many years with the intention of traveling, and she has made up her mind about not wanting to spend that much money for the transition.
The mother is in no way against her daughter trying to be her true self, and she is worried about her relationship with her daughter, who has accused her of being transphobic and not understanding. The mother concluded the post by asking:
"I'm kinda confused but quite firm on my decision not to pay. Am I being cheap?" 
if you wanna be a girl you can just be a girl pic.twitter.com/0m3WLlrvxv

— m4gxx0rz 🏳️‍🌈 (@MagsVisaggs) May 28, 2020
USERS REACT
Users were quick to comment on this mother's dilemma, with more than 500 responses registered in the first 24 hours. Let's see what they told her.
"Your daughter is an adult. I understand her wanting you to help, but to assume you'll front the entire cost is unreasonable," wrote user candycat1992, who also said it was not correct for the women's daughter to call her transphobic.
Today is exactly six months since I began HRT for MTF gender transition!

Don't know if this counts as a #boobiversary, but September 6 2019 is when I (finally!) started down the road of growing breasts.

Check out me in September (first two pics) and now (second two). Progress? pic.twitter.com/bdnQUGAmrA

— Chrissy is fully vaccinated (@C_Stroop) March 6, 2020
"The transphobic comment is super toxic and manipulative. She isn't entitled to your money. She is an adult. If she wants something, she must get a job and pay for it," was the opinion of user Butterfly_armada.
While most users took the mother's side in the dispute, there were some others that tried to put things in perspective to better understand where the daughter comes from.
For instance, a user pointed out to the fact that getting a job while in the early stages of transitioning can be really difficult, which would be putting the daughter in a dead-end situation.
"Why, my beloved, why, why? My love for you was unconditional. Still is. Why throw away love with both hands?"
Please read this heart-wrenching article by Deirdre McCloskey on what she lost in her MtF transition. Life is too short for such prejudice. Love.https://t.co/7RKhR54hrY

— Michael Shermer (@michaelshermer) November 11, 2019
A fellow transsexual woman identified as Bella-Vex tried to mediate by recommending the daughter to look up into insurance plans that covered for the transition.
Bella-Vex also believes that it is better to go gradually when it comes to getting surgeries, and she suggested waiting "at least two years" between getting hormone injections and having surgery, which would also allow her to save money in the meantime.