Cardi B Emotionally Speaks out about George Floyd's Tragic Death
Cardi B recently spoke out about the death of George Floyd, and even though she's against violence, the mother of one thinks it's important to speak out.
Cardi B is known for her outspoken personality, and most recently, the rapper took to social media, where she expressed her thoughts about George Floyd's fatal arrest and the events after that. 
In a recent Instagram video, the "Bodak Yellow" star was filmed passionately speaking about the ongoing Minnesota protests that followed the death of Floyd, who was killed while being arrested by a police officer.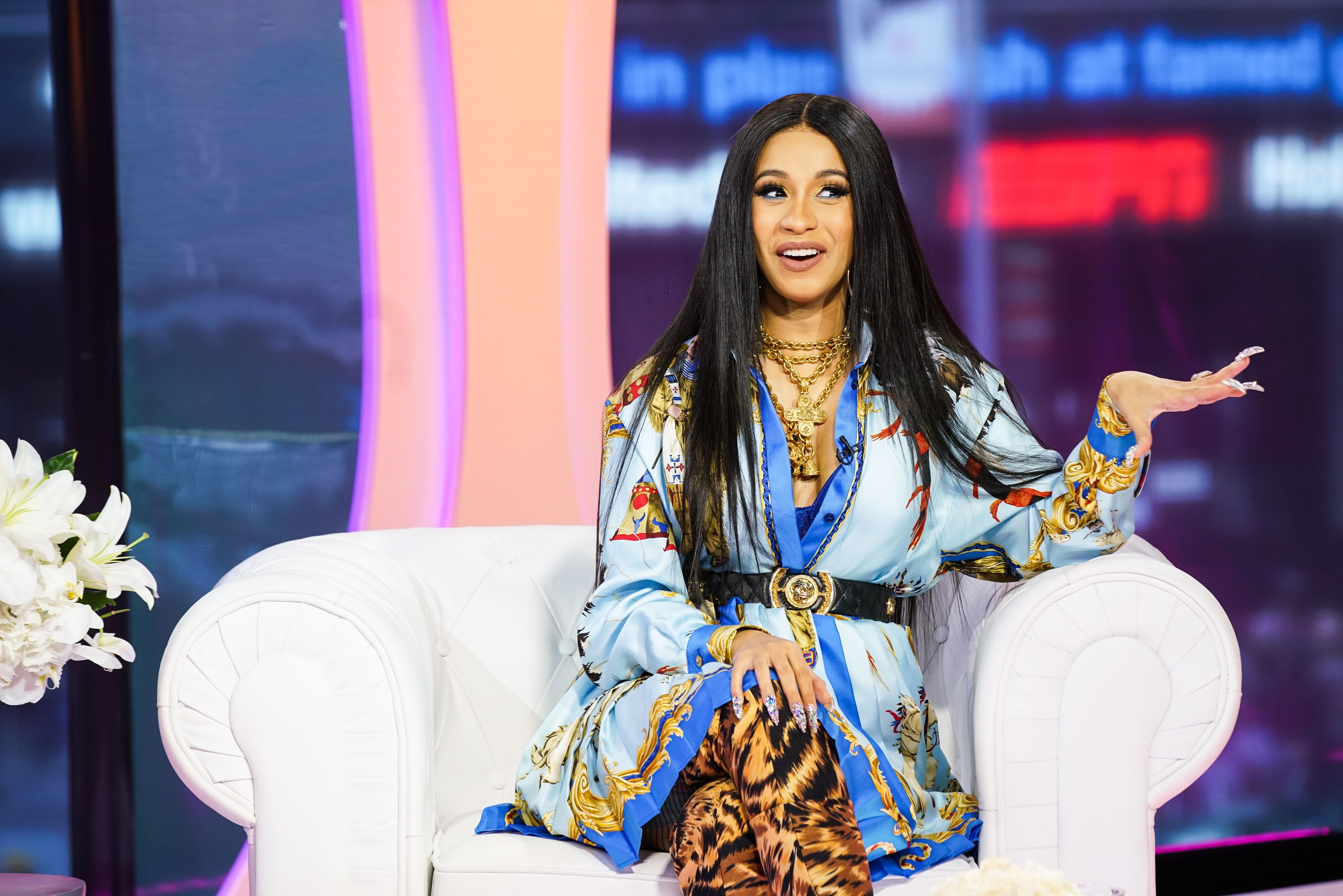 While speaking, Cardi revealed that even though she was not in support of violence, she believed these protests could make a difference in the fight against police brutality. 
The Grammy award-winning rapper shared the two minutes fifty seconds-long video alongside a caption where she pointed out that it was important for her to lend her voice for the ongoing happenings. She wrote:
"Alil some some .....Like I said, I don't want to make everything political, but ITS IMPORTANT!"
The spirited video garnered several reactions from fans and followers who quickly flooded the comment section shortly after she shared the post.
One user wrote: "Thank you for speaking up, Cardi. It's time for us to be heard. We will not tolerate the injustice anymore." while many others left heart emojis to show their support.
Since the death of Floyd, several other celebrities have also taken to social media to share their reactions.
Apart from her Instagram post, Cardi tweeted a video of a local-area Target allegedly being ransacked while adding: "They looting in Minnesota and as much as I don't like this type of violence it is what it is."
Following the outbreak of the Minnesota protests, television personality, Tomi Lahren shared a tweet where she wrote, "How does looting, rioting and destroying your OWN community bring justice for anyone?." In response to Tomi's tweet, Cardi wrote:
"How does targeting, profiling, and murdering black men with no consequence equal serving and protecting?"
Since the death of Floyd, several other celebrities have also taken to social media to share their reactions to George's death. In an Instagram post by Jamie Foxx, the wrote, "...we are at a deadly disadvantage?… No need to sugarcoat it."
Rita Wilson also took to Instagram, where she shared a photo of Floyd's fatal arrest while adding: "How is this possible again??. George Floyd said he couldn't breathe. Said his neck hurt. Said everything hurts. He wasn't armed. How does this happen???? Again???"
In a viral video shared on social media early this week, George Floyd, an African-American, was repeatedly heard telling a white police officer kneeling on his neck that he couldn't breathe.
However, the officer retained his position, and moments later, 46-year-old Floyd was taken to the hospital where he was pronounced dead.