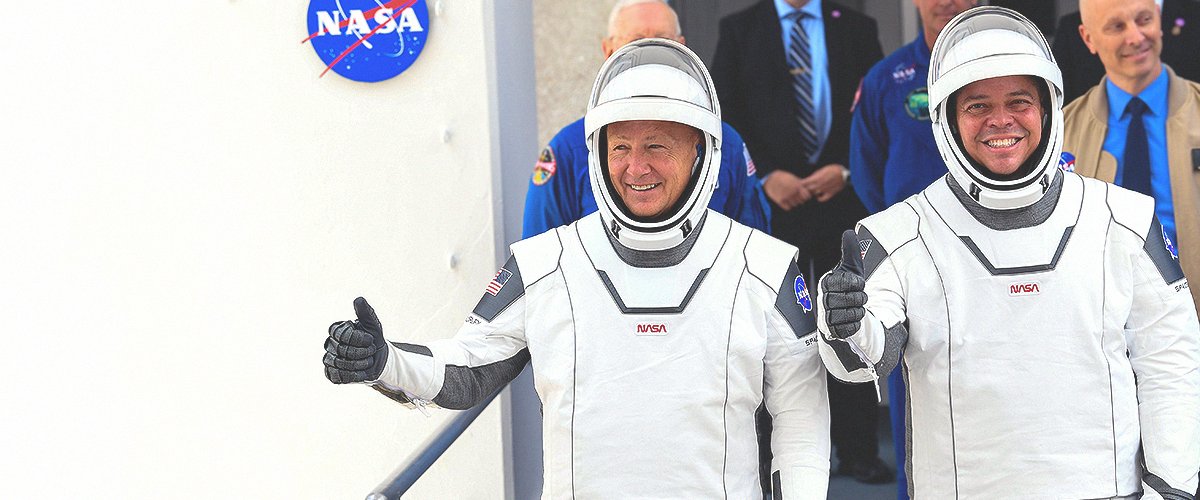 Getty Images
Meet Astronauts Bob Behnken and Doug Hurley, Who Just Made History for NASA and SpaceX
On Saturday, Bob Behnken and Doug Hurley made history for being the first two human passengers to be launched into space by a SpaceX spacecraft.
The two astronauts have a long history together, having known each other for nearly 20 years, but this was reportedly the first time they have gone to space on the same mission.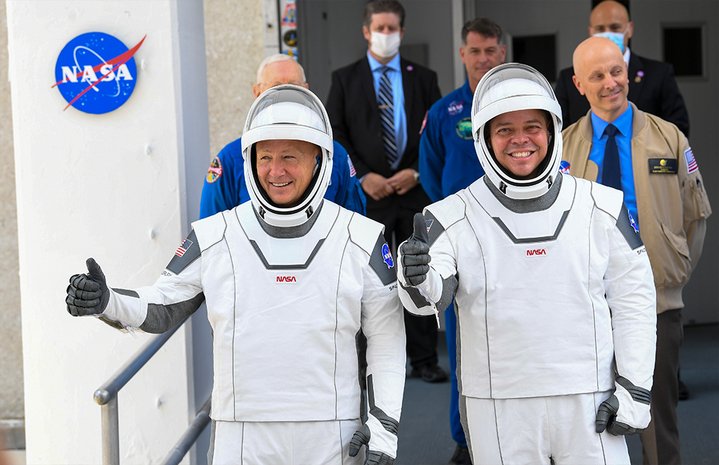 NASA astronauts Doug Hurley and Bob Behnken on their way to the Launch Complex 39A for their flight aboard the SpaceX Falcon 9 rocket in the Crew Dragon spacecraft | Photo: Jonathan Newton/The Washington Post via Getty Images
A DREAM COME TRUE
Prior to climbing aboard the Crew Dragon, a spacecraft built by Elon Musk's company, founded in 2002, Hurley, 53, said that he was lucky for being able to fly with his best friend.
49-year-old Behnken agreed but admitted that he still couldn't believe that we would be able to conduct a test mission with his best friend, which was one of their dream jobs.
According to Hurley, they have spent a lot of time together so it could have gotten to the point of not wanting to be around each other anymore or bring them even closer.
Behnken and Hurley are scheduled to arrive at the International Space Station at 10:29 a.m. on May 31st
THEIR BACKGROUND
As per his NASA biography, Hurley served as a second lieutenant in the U.S. Marine Corps and attended the United States Naval Test Pilot School before joining the space agency.
As for Behnken, prior to joining NASA, he attended the Air Force Test Pilot School and served as a flight test engineer for the 4th F-22 Combined Test Force.
Both astronauts have plenty of flight training and experience and joined NASA ranks in 2000, along with 15 other candidates who had to honor of being chosen by the agency.
FATHERS AND HUSBANDS
While at NASA, Hurley married Karen Nyberg, a fellow astronaut with whom he shares a 10-year-old boy named Jack. Nyberg retired on March 31, 2020, after 30 years at NASA.
Behnken also found love and married oceanographer Megan McArthur, who was a part of a Hubble Space Telescope servicing mission in 2009. They have a 6-year-old son named Theodore.
Behnken and Hurley are scheduled to arrive at the International Space Station at 10:29 a.m. on May 31st, where they will remain docked for 110 days.
After that, the two astronauts are expected to return to Earth, landing off Florida's Atlantic Coast, where they will be rescued by a SpaceX recovery ship.
Please fill in your e-mail so we can share with you our top stories!