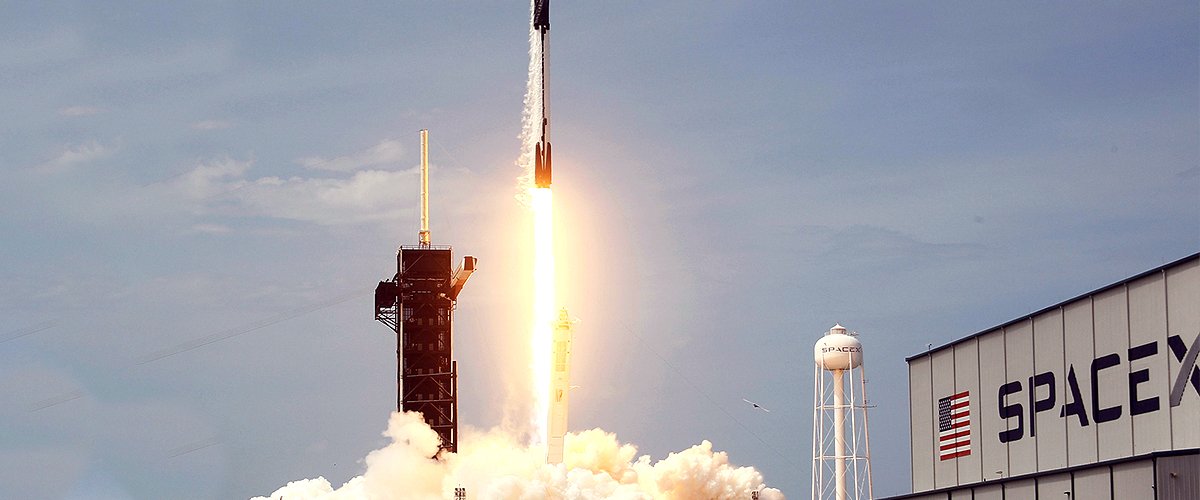 Getty Images
NASA Astronauts Are Launched into Space Aboard SpaceX Crew Dragon in Historic Test Flight

Saturday was a very important day in American history because it marked the first time SpaceX, the company founded by Elon Musk in 2002, launched two human passengers into space.
NASA Astronauts Bob Behnken and Doug Hurley took their seats inside the spacecraft Crew Dragon and officially started the Demo-2 mission, which will have them reach the International Space Station.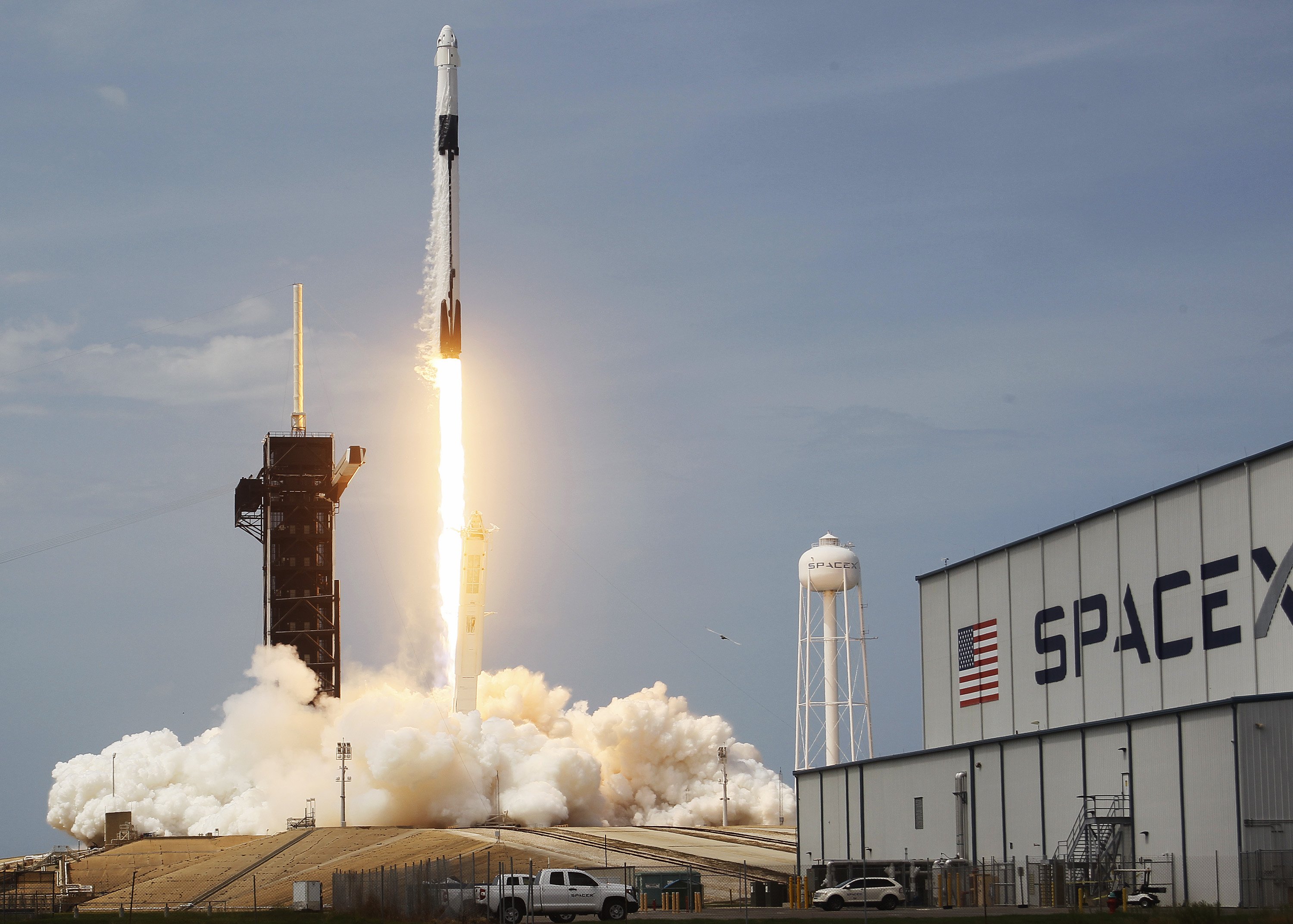 The SpaceX Falcon 9 rocket with the manned Crew Dragon spacecraft attached taking off at the Kennedy Space Center in Cape Canaveral, Florida | Photo: Joe Raedle/Getty Images
The historical moment was live-streamed by NASA and enthusiasts from all over the world were able to witness the launching process over the course of nine hours.
The weather wasn't the best, with the threat of rain and lightning in the skies, but everything fell into place once the spacecraft and the Falcon 9 rocket were given the green light.
HIGH STAKES
The launch took place at NASA's Kennedy Space Center in Florida and, according to the agency, the test flight serves as an "end-to-end" demonstration of SpaceX's crew transportation system.
Although very emotional, NASA administrator Jim Bridenstine shared that he wouldn't be celebrating until both astronauts returned home safely. Still, he added:
"The launch of this commercial space system designed for humans is a phenomenal demonstration of American excellence and is an important step on our path to expand human exploration to the Moon and Mars."
MUSK ON CLOUD NINE
Elon Musk, who recently welcomed his first son with singer Grimes, was over the moon following the successful liftoff, saying that it was a dream come true.
The Crew Dragon spacecraft is scheduled to arrive at the space station at 10:29 a.m. on May 31
The chief engineer at SpaceX claimed that the launch was "the culmination of an incredible amount of work by the SpaceX team, by NASA and by a number of other partners" involved in the process.
HOW LONG WILL THE MISSION LAST?
It has been reported that the test flight will have Behnken and Hurley spend 110 days docked at the International Space Station, after which the spacecraft will autonomously undock.
The two astronauts are then expected to re-enter Earth's atmosphere, landing off Florida's Atlantic Coast where they will be picked up by a SpaceX recovery ship.
The Crew Dragon spacecraft is scheduled to arrive at the space station at 10:29 a.m. on May 31 and fans will be able to witness the special moment thanks to NASA's live coverage on their official website.
Please fill in your e-mail so we can share with you our top stories!