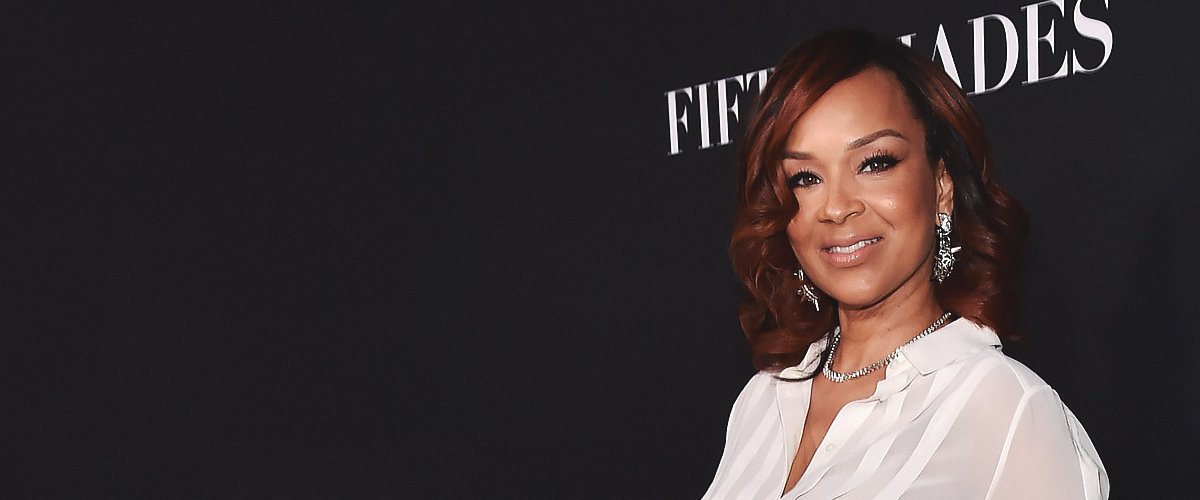 Getty images
LisaRaye McCoy's Daughter Kai Morae Is All Grown-Up — Meet the Gorgeous Model

Actress and model LisaRaye welcomed her only child and daughter, Kai Morae, in 1989, and she is all grown-up, following her career and ready to start her own family.
Actress LisaRaye is known in the movie industry for being vocal, vibrant, and fashionable, but many fans do not realize that her daughter, Kai Morae, is just as eccentric as she is.
LisaRaye gave birth to her daughter in December 1989, and she shared the bundle of joy with Kenji Pace, who she was in a relationship with. A few years after her daughter's birth, LisaRaye tied the knot with a former professional football player, Tony Martin.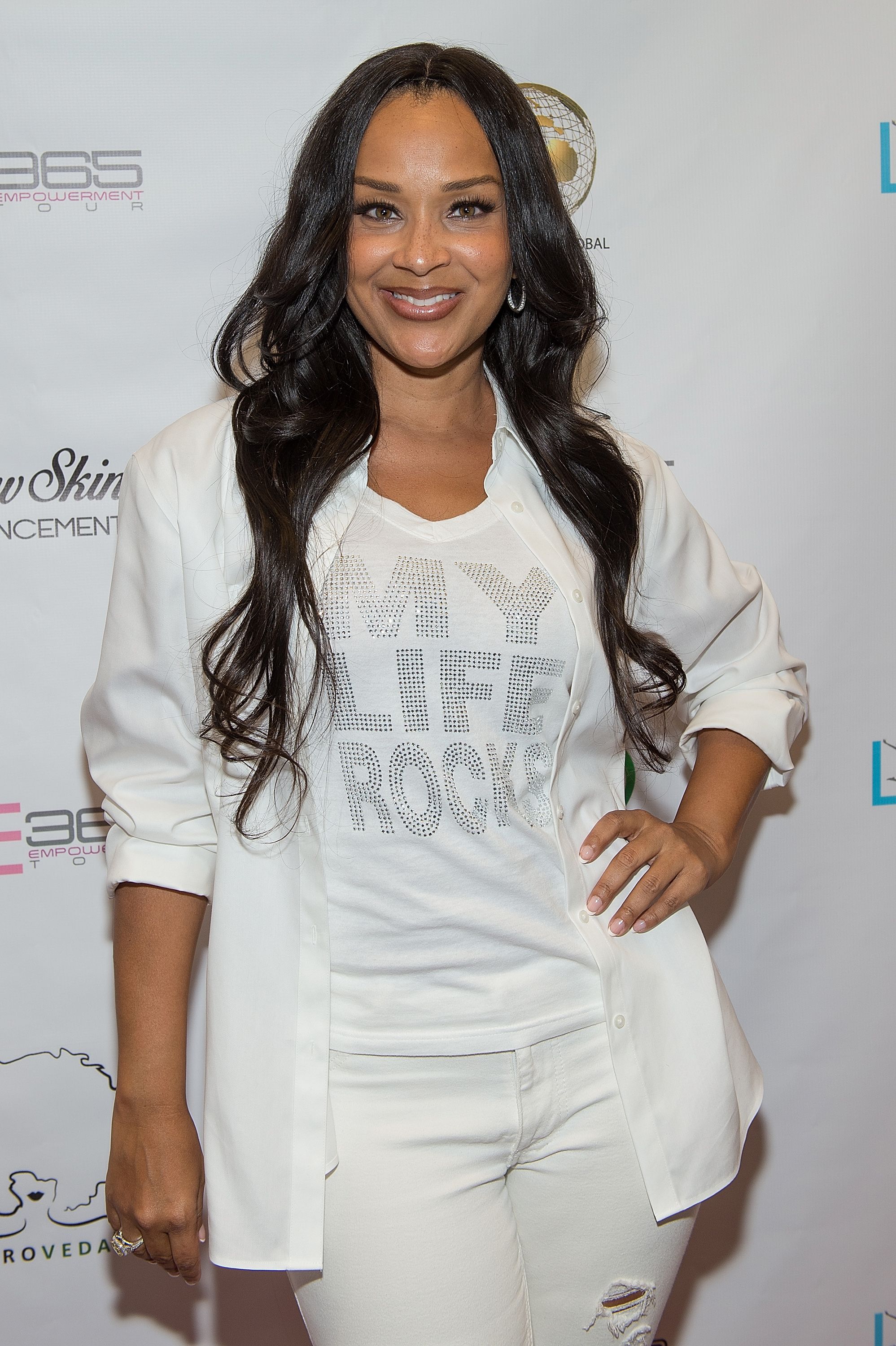 LisaRaye McCoy attends the LIVE 365 Empowerment Tour in Atlanta on June 25, 2016 | Photo: Getty Images
WHO IS KAI MORAE?
LisaRaye McCoy's daughter, Kai Morae, grew up majorly in the spotlight. Being the daughter of such a popular actress like her mother, she got used to flashing lights and red carpets. So, it was not surprising that she found a place for herself in the world of modeling.
Not long after, things went sour, and she admitted that she and Duane Martin were no longer friends after he broke her trust.
LisaRaye started her reality television series titled "LisaRaye McCoy: The Real McCoy," in 2010. The series followed the actress's day-to-day workings and how she navigated through her personal life and career. Of course, Kai Morae was a frequent feature on the show.
KAI MORAE'S CAREER
In 2011, it was reported that Kai Morae, LisaRaye's little girl, had started finding her niche in the modeling world. She became the new face of Evans, one of the UK's largest plus-size clothing retailers.
She featured in the campaign launched by the UK brand for curvy women and brought a fresh face to the venture. As a young model, the 30-year-old was successfully balancing two careers on television and in the glamorous world of modeling.
She had also modeled for Macy's and Apple Bottoms, who made her their first plus-size model. Just like her mother, she proved that she had what it took to succeed in showbiz.
In 2010, the mother and daughter attended the BET Awards and looked stunning. Kai Morae opened up about her passion for modeling. She said:
"For me, I feel like there's really no more to see. I've been on red carpets, I've been on trailers, you know. That's not really my passion. For me, it's modeling."
KAI MORAE'S PERSONAL LIFE
In 2016, the model announced on social media that she was expecting her first child and LisaRaye's first grandchild with her longtime boyfriend, Joe. She shared a photo of herself with Joe, showing off her baby bump and captioned:
"Can't wait to meet our little princess ????"
Both Kai and LisaRaye were extremely excited, and the "Single Ladies" actress decided to host a baby shower for her then-unborn granddaughter, and she outdid herself.
The elite private event was held at the House of Macau in Los Angeles and was filled with love, laughter, family, and friends.
After the baby shower ended, the expecting mother took to Instagram to thank everyone who came together for her. Kai also revealed that her daughter's name was Bella Rae Jeune.
KAI MORAE'S DAUGHTER, BELLA
On December 17, 2016, Bella arrived in the world to meet a happy family who had already fallen in love with her. The overjoyed new mom took to Instagram to announce the arrival of her bundle of joy.
The "Players Club" actress became the ultimate doting grandmother. She and Bella became practically inseparable, and she took her almost everywhere she went.
On Mother's Day this year, Bella's grandmother shared the sweetest video on her Instagram featuring Bella, Kai Morae, LisaRaye, and LisaRaye's mother, Katie McCoy. She wrote:
"4 Generations wishing you Happy Mother's Day to ALL the mothers..."
LISARAYE'S CAREER
LisaRaye's career began with her debut role on Month Ross's independent film "Reasons," in 1996. She had a very brief appearance in "Martin" the year before but was only in two scenes.
In 1998, her career started to flourish, and she became famous for her role as "Diamond" in the film, "The Players Club." As the years went by, she started to get more movies accredited to her name, including the long-running series "All of Us," "Hawthorne," alongside Jada Pinkett Smith, "Single Ladies," and most recently, in 2019, "Murder in the Thirst."
The grandma-of-one revealed that she encountered a lot of hostile tension on the set of "Single Ladies," (the VH1 series which ran from 2011 to 2015,) with her former co-star, Stacy Dash.
LisaRaye added that she had felt the need to go "South Side Chicago" when they almost got into a physical altercation. Though successful, her career had not been filled with just roses and sunshine.
LISARAYE'S EVENTFUL LOVE LIFE
In 1992, the 52-year-old got married to Tony Martin, a former professional football player. They went their separate ways two years later, and in 2006, about a decade later, she finally decided to try the adventure called love again.
She tied the knot with Michael Misick, who had been elected the Premier of the Turks, in a lavish celebrity wedding before three hundred friends and family members. Sadly, the marriage lasted for a little over two years before they parted in an explosive divorce.
In 2019, the actress finally weighed in on what happened between her and her former husband. She blamed her former co-star and friend, Duane Martin, for playing a massive role in her marriage's downward spiral.
The actress admitted that she had introduced Martin to her ex-husband, and they started to get too close. Soon enough, Duane started spilling ugly secrets of the past to Michael, which in the long run, gave way to "a lot of shenanigans." She said:
"I never said that Duane Martin broke up my marriage but he started being in places that he shouldn't have been... along with the shenanigans."
Not long after, things went sour, and she admitted that she and Duane Martin were no longer friends after he broke her trust.
Despite the many things that have happened over the years in her personal life and career, LisaRaye has remained the happy, vibrant woman she has always been, living a happy life with her gorgeous model daughter and adorable grandbaby.
Please fill in your e-mail so we can share with you our top stories!