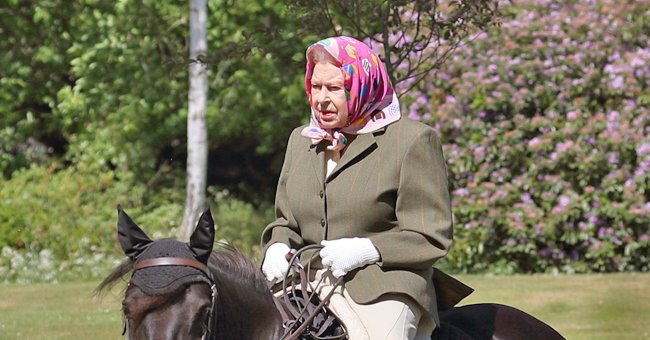 Queen Elizabeth Rides Her Pony in Windsor Home Park during Lockdown – See the Rare Photo
The longest and reigning monarch, Queen Elizabeth, is pictured riding her pony at Windsor Castle, where she has been isolating since the COVID-19 outbreak.
Queen Elizabeth has always enjoyed riding, and she's back in the saddle. The picture of the 94-year-old monarch, who rode a 14-year-old Fell pony named Fern, was shared on Sunday.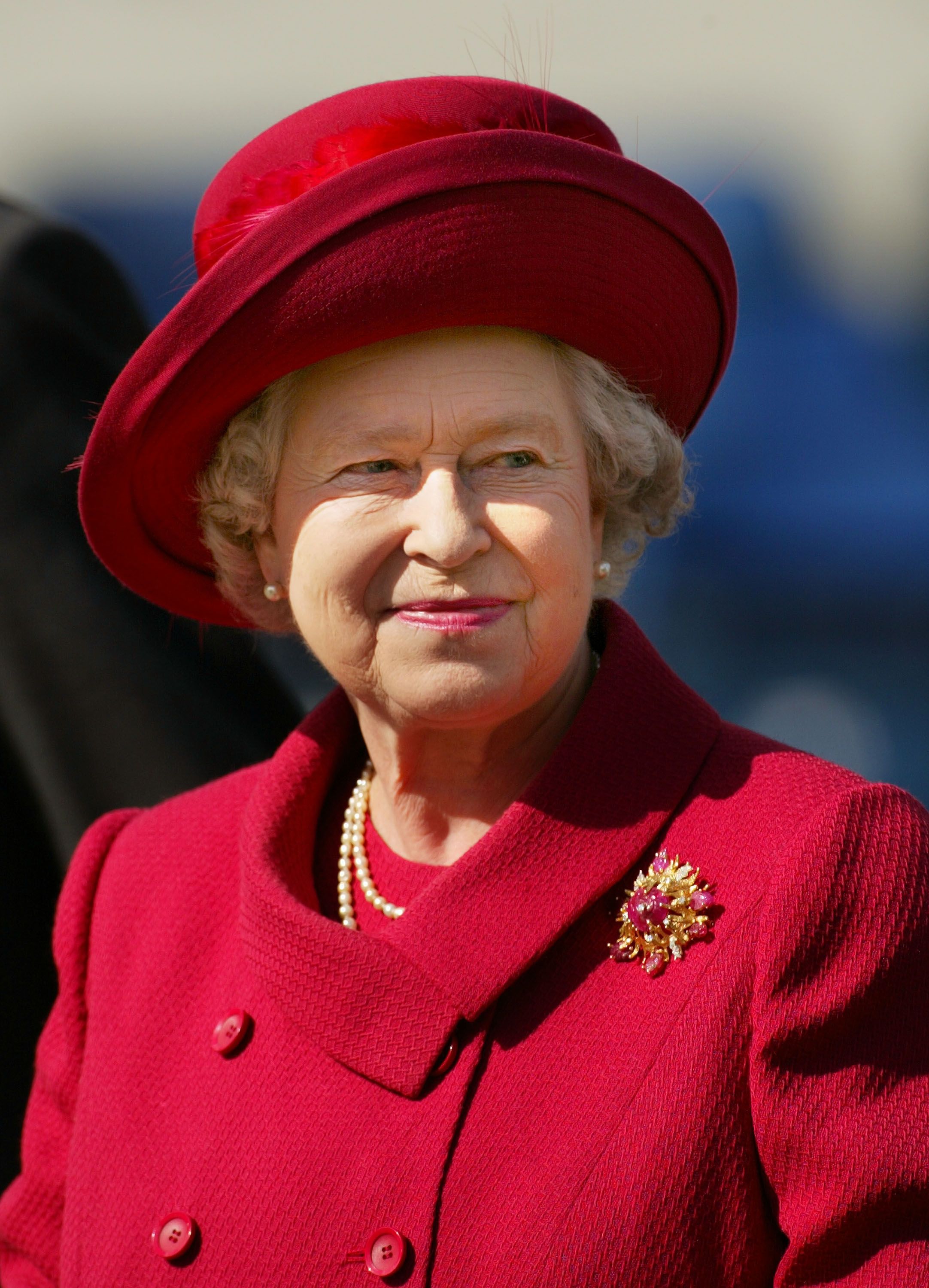 Queen Elizabeth at The Royal Windsor Horse Show on May 18, 2002. | Photo: Getty Images
The photographs depict the Queen's first public appearance since her COVID-19 quarantine. The royal looked utterly comfortable on horseback and was dressed in a colorful head tie and a lengthy tweed jacket.
While she isolated with her husband, Prince Philip, for the past ten weeks, the Queen celebrated her birthday on April 21 in a low-key fashion — her family joined the celebrations via high-tech video conferencing. The caption that followed the post read,
"The Queen is pictured riding Fern - a 14-year-old Fell Pony - in Windsor Home Park this weekend."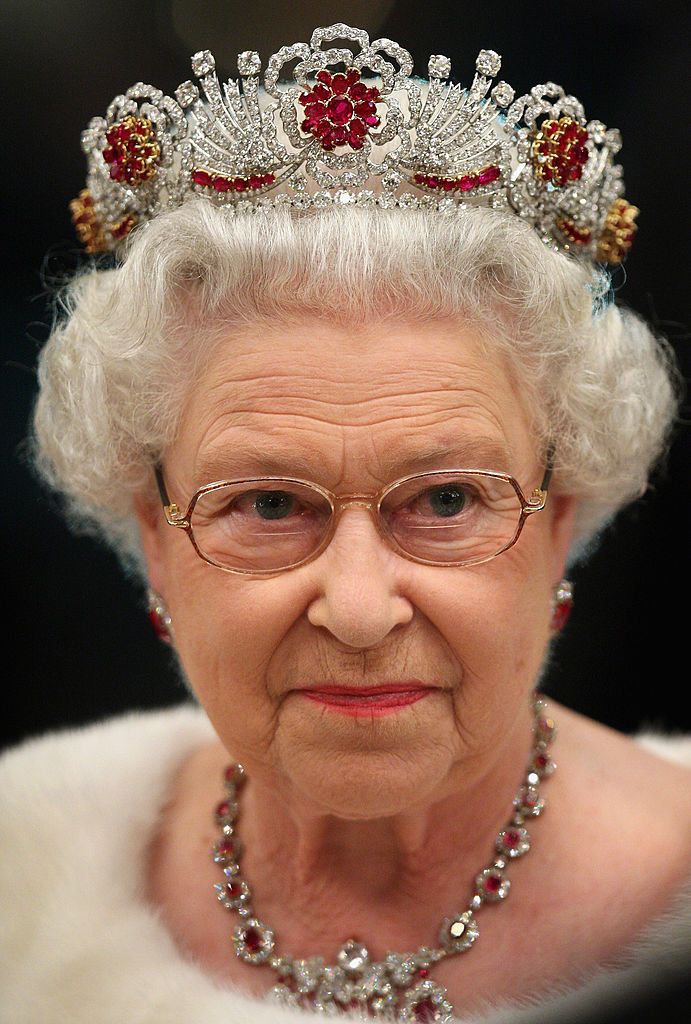 Queen Elizabeth II at a state banquet on October 21, 2008. | Photo: Getty Images
It further revealed that Queen Elizabeth has always been a fan of riding since childhood, and she closely monitors the welfare of her horses.
The British monarch annually attends the Windsor Horse Show and is known to get animated while watching horses race. She reportedly got her first horse — a shetland pony — when she was just 4. Now she's 94, and she has shown no signs of stopping.
Her love for horses was passed onto the next generations of royals as well.
The Queen has been spotted on horseback several times over the years; in April 2018, she was photographed riding, just after the delivery of her great-grandson Prince Louis.
In 2019, she was pictured on horseback accompanied by Head Groom Terry Pendry, who rode beside her on a separate horse. She had pulled off the equestrian expert persona dressed in a headscarf, narrow shades, riding gloves, and a navy-blue jacket.
The Queen has been quite vocal about her love for riding, referring to herself as a "fair-weather" rider as she prefers keeping high and dry while on a ride.
Princess Anne, the Queen's daughter, is reportedly the first royal in history to participate in the Olympics when she competed in the equestrian three-day event at the 1976 Games in Montreal.
Anne's daughter, Zara, followed in her mother's footsteps and won a silver medal at the 2012 Olympics as a prized member of the Great Britain Eventing Team.
Late diarist, Kenneth Rose, documented the Queen's love of animals in her book, "Who Loses, Who Wins: The Journals of Kenneth Rose, Vol II 1979-2014."
Please fill in your e-mail so we can share with you our top stories!