Martin Luther King's Daughter Dr Bernice Shares Emotional Post Following George Floyd Case
Dr. Bernice King recently shared a post on Twitter, emphasizing the strength of non-violence methods for social change, following the death of George Floyd.
Dr. Bernice King, daughter of the world-renowned minister and activist Martin Luther King, highlighted the essence of non-violence as she united with the African-Americans. King's tweet read:
"Many disagree with nonviolence as a method for social change. One of the reasons for that is, I believe, is the Kingian Nonviolence is often mistaught and misunderstood."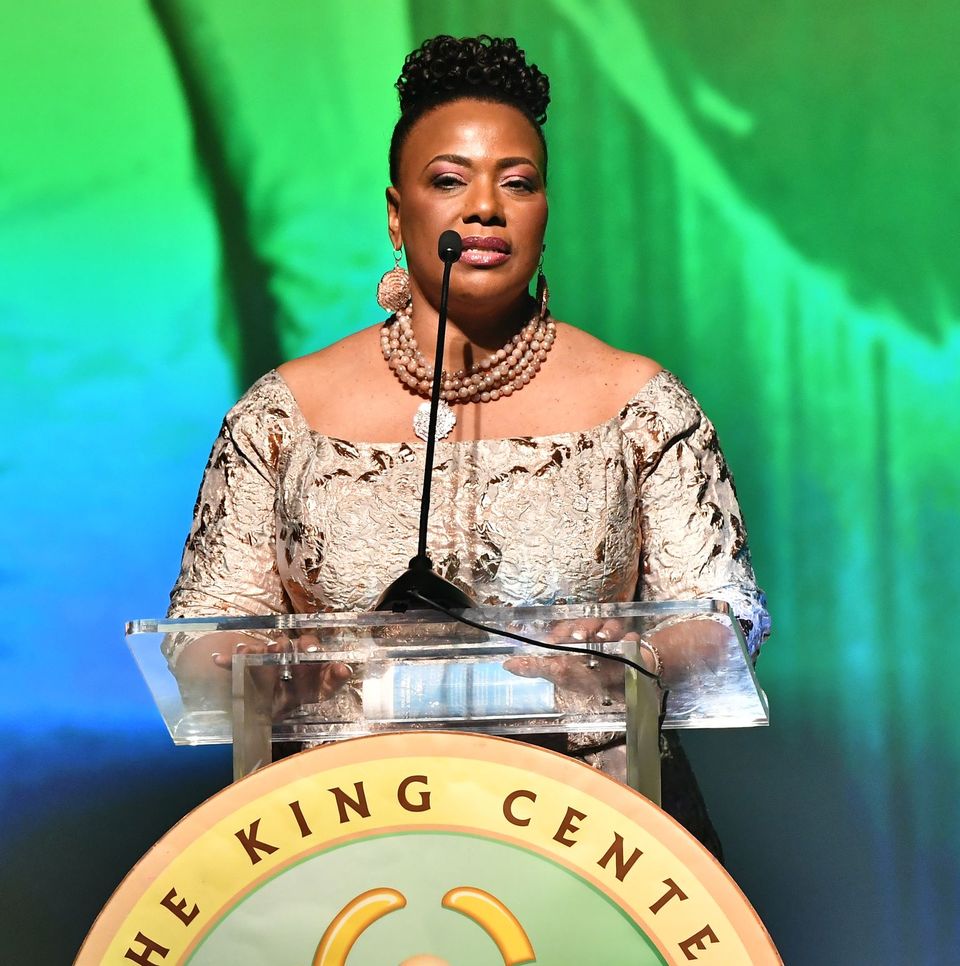 DR. KING SPEAKS ABOUT SOCIAL CHANGE 
In the post, she clarified that such a method is "active," "aggressive," and "strategic" in pursuit of seeking justice.
The attorney ended her post by giving value to each and every potential victim's life, noting that they are all part of the solution. "I still hear you and love you," she sincerely wrote. 
Nonviolence is not weak or passive.
Nonviolence is active and aggressive.
It is strategic, with an ultimate goal.
It seeks true peace, which = justice.
Even if you disagree with it as a method for social change, I still hear you and love you. You are an answer and a solution. pic.twitter.com/COkjEJXOL2

— Be A King (@BerniceKing) May 30, 2020
LeBron James continued to use his platform in recent days by posting a photo of himself, wearing Floyd's last words, "I Can't Breathe."
THE DEATH OF GEORGE FLOYD
The non-violent calling of the youngest King sibling came amid the social injustice against George Floyd, an African-American who was killed by a police officer who rested his knee on the victim's neck until death. 
Protests that signified the importance of black lives occurred in about 30 cities across the United States. Tensions increased as looting took place, leading to riots between authorities and protesters. 
BREAKING: George Floyd's brother denounces riots pic.twitter.com/p4ilkZtmqQ

— Jack Posobiec 🇺🇸 (@JackPosobiec) June 1, 2020
While she understood the sentiments of her fellow brothers and sisters, King used a city briefing in Atlanta as the opportunity to call for a peaceful movement. 
While speaking of the genuine change that non-violence brings, she marked her father's words that believed riots are for the unheard. 
Every word of this.

In awe of @KeishaBottoms's leadership for the city of Atlanta.

pic.twitter.com/9rM2gVvRkr

— TJ Ducklo (@TDucklo) May 30, 2020
"You're not honoring the legacy of Martin Luther King Jr. and the civil rights movement. When you burn down this city, you're burning down our community," said Mayor Keisha Bottoms of Atlanta City in support of the late civil rights activist's daughter.
LEBRON JAMES SPEAKS AGAINST RACISM
The heightened issue has garnered multiple reactions from several personalities, including 3-time NBA Champion LeBron James. 
The athlete unleashed his outrage on social media, as he posted a photo of NFL quarterback Colin Kaepernick's famed kneeling pose that served as a protest against police brutality. 
James continued to use his platform in recent days by posting a photo of himself, wearing Floyd's last words, "I Can't Breathe." Fans of the NBA Superstar were thrilled that a man of his success stood up for his people.