Tia Mowry Supports 'Black Lives Matter' Cause with Photo of 2 Brothers and Husband Holding a Child
"Sister Sister" actress Tia Mowry recently shared a photo of her husband and her two brothers in advocacy for the ongoing Black Live Matter protests across the United States.
Former reality TV star, Tia Mowry, has joined black people all over the United States who are lending their voices towards the ongoing Black Lives Matter movement.
In a recent Instagram story, Tia shared a photo that featured her two brothers, Tahj and Tavior Mowry, alongside her husband, Cory Hardrict.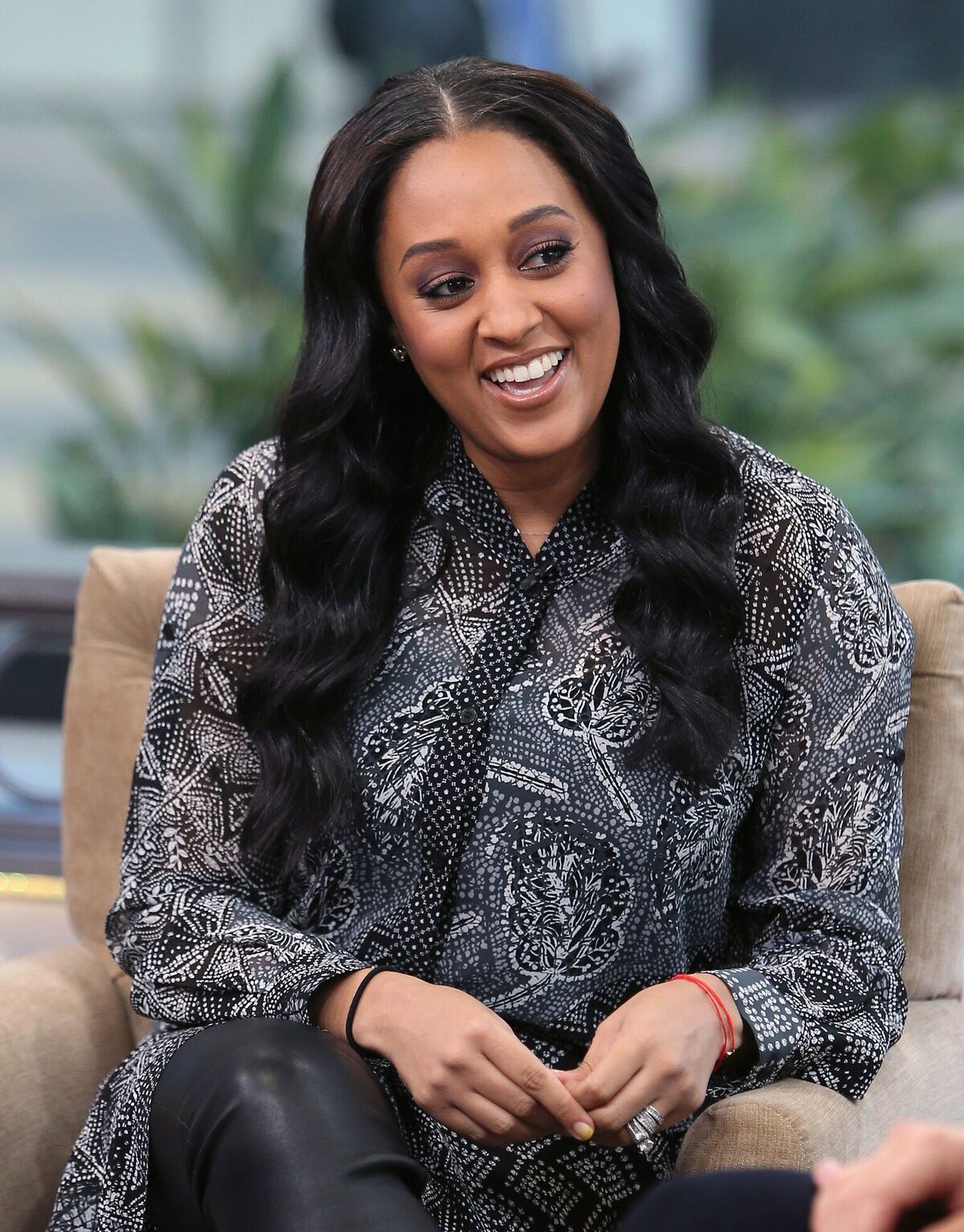 The photo saw Tahj dressed in an all-black outfit paired with a blue baseball cap while Cory donned a black beanie, a jacket, and jeans.
The last of the trio, Tavior rocked a denim jacket and black jeans while he stared keenly at a little boy he held in his hands.
Although not so many words were used in the caption, Tia's post stirred up reactions from fans who took to the comment section to show their support for the Black Lives Matter campaign.
One user wrote, "This picture speaks volumes. Thanks for posting." while another wrote added, "True facts. Black Lives Matter. Stay safe. Be safe?." Several other followers also left emojis and comments in solidarity.
Tia is best known with her twin sister, Tamera for their role on the popular 1994 sitcom, "Sister, Sister."...
Tia's post came following the death of an African American man, George Floyd, while in police custody. While several famous people have joined the social media activism, many other celebrities took to the streets in protest of Floyd's death.
Among these celebrities are Michael Jackson's daughter, Paris Jackson, and model, Emily Ratajkwoski. Taking to Instagram, Emily gave an update from protests in Los Angeles.
Tia is best known with her twin sister, Tamera for their role on the popular 1994 sitcom, "Sister, Sister," which came to an end after six seasons.
After the show came to an end, Tia moved on to the next phase of her career and life, during which she met her husband, Cory.
The duo started as friends and eventually got into a romantic relationship. They dated for six years, and by 2006, the adorable couple got engaged.
On April 2, 2008, Mowry and Hardrict tied the knot in a lovely Santa Barbara ceremony. Three years after their wedding, the pair welcomed their first child together, Cree Taylor Hardrict, and in 2018, they welcomed their second child, Cairo Tiahna Hardrict.
Despite her busy schedule, Tia is committed to spending time with her family and raising her kids in the best way.
Last year, the 41-year-old received some backlash from critics after revealing that she co-sleeps with her kids for a much longer period than regular parents do.
Tia's parenting methods might be unconventional, but it's clear that she's happy, and her adorable family is definitely thriving.