China McClain of 'House of Payne' Poses with Her 2 Sisters Showing Their Likeness
Popular actress, China McClain, takes to social media with a new gorgeous update featuring her with her sisters—the resemblance between the three is uncanny. 
The McClain sisters can almost pass off as triplets! The youngest of the beautiful trio, China, took to her Instagram page to share a gorgeous photo that featured her posing with her other two sisters, Lauryn and Sierra.
In the picture, Lauryn was first on the line facing left while her older sister, Sierra, stood behind with her arms locked with her sister's while also resting on her shoulder.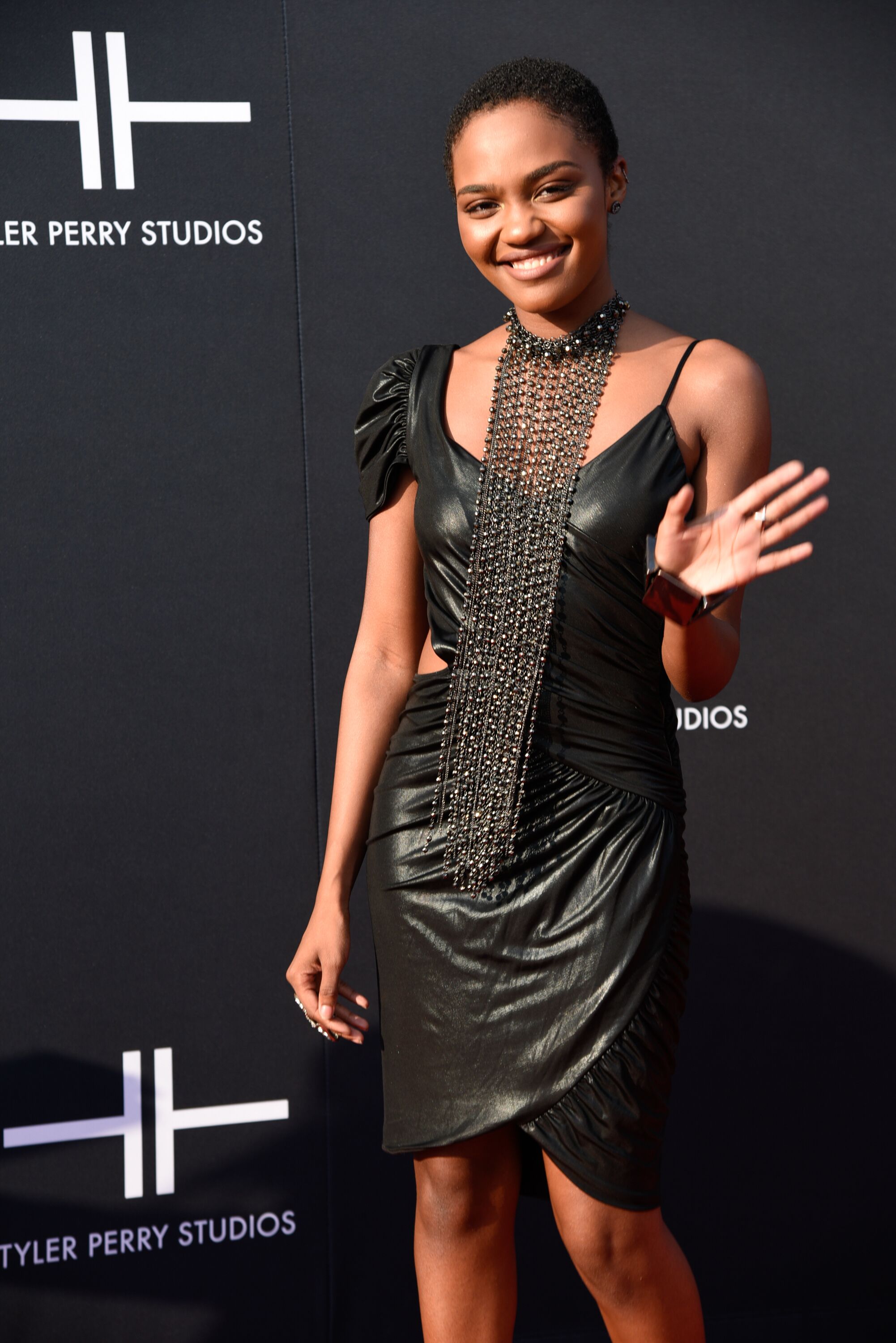 China came up behind Sierra; she had her eyes closed as she leaned her head against her sister's. The caption that followed the post was a simple one. Fans could not get enough of the beautiful sisters, and the comments section was flooded with compliments.
Many wanted to know how they maintained their skin tones while others gushed about how similar they looked and, of course, how beautiful they were. A fan wrote, 
"You guys are precious. Your beauty is unreal, and I love you all so much."
The McClain sisters, as much as everyone wants them to be, are not triplets. The oldest of them is Sierra, aged 26, followed by 23-year-old Lauryn and 21-year-old China. 
She broke down on several occasions while she talked about her friend of more than ten years. 
They were born to record producer Michael McClain and Shontell McClain. Shontell is a famous writer and actress best known for her roles in "House of Payne," "Meet the Browns," and "Six Blocks Wide." Besides the girls, Michael and Shontell have a last-born son named Gabriel. 
Speaking about how she developed an interest in music and entertainment, China praises her family for sharing their love of music with her. 
By the time she was old enough to belt notes, she was already singing, and her captivating voice ultimately became her ticket to Hollywood. 
Her first film was "The Gospel." Afterward, she displayed a knack for comedy and starred on Tyler Perry's "House of Payne." Later on, China joined her siblings, Sierra and Lauryn, in a movie titled "Daddy's Little Girls" where they co-starred with veteran actor, Idris Elba. 
China's fan base grew after her role as "Chyna Parks" in the Disney Channel television series "A.N.T. Farm," which premiered in June 2011 and ended in 2014. 
Her success tripled when she was cast as "Uma" in the breakout Disney Channel movie hit, "Descendants 2"—a film that reportedly reached an audience of over 21 million across six different networks.
The cast of the Disney movie had been close-knit, so it came as no surprise when China broke down upon hearing news that one of her "Descendants 2" co-stars, Cameron Boyce, had passed away. Before his death, Boyce had allegedly been best friends with China, and his death hit her hard. 
Cameron Boyce died, aged 20, after suffering from a seizure on July 6—China expressed her grief with tearful videos posted on her Instagram page. 
Nearly a month after his death, the third installment for "Descendants" premiered. The day was a bittersweet one, as Boyce's death still occupied the hearts of the cast members. 
China could not handle it, and she broke down on several occasions while she talked about her friend of more than ten years. 
The young actress explained at the premiere that only Boyce's family knew about his medical conditions, so the cause of death was as much a shock to her as it was to the world. R.I.P. Boyce!