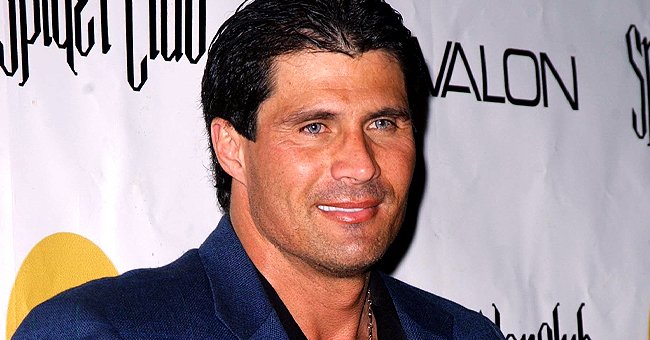 Getty Images
Meet José Canseco Capas Jr, 6-Time MLB All-Star and 2-Time World Series Champion
Former MLB outfielder, Jose Canseco Capas, enjoyed a successful career spanning nearly two decades and was famed as one of the top power hitters in the sport. Here is an inside scoop into the life of the controversial player.
Retired MLB star Jose Canseco Capas made his major league baseball debut in 1985 while playing for Oakland Athletics. He quickly rose to fame as one of the best players of his generation through his impressive career stats.
Jose Canseco won the Rookie of the Year award in his first season. He went on to win several personal accolades during his playing career, including Most Valuable Player and Mr. 40-40.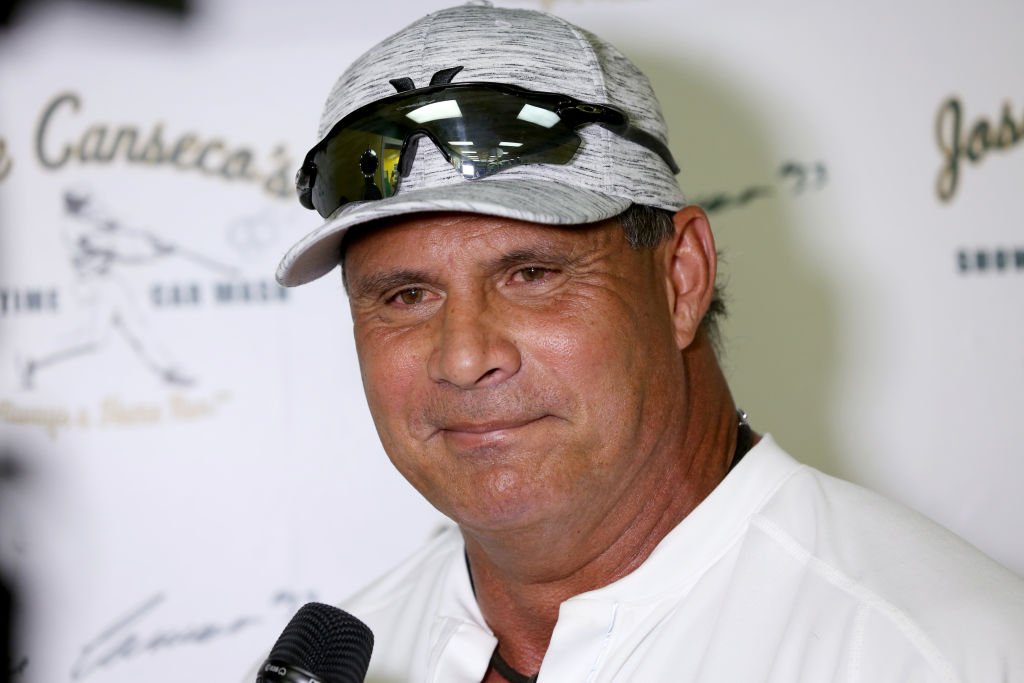 Jose Canseco at the grand opening of Jose Canseco's Showtime Car Wash on October 26, 2019 | Photo: Getty Images
The last ten seasons of Jose Canseco's career were spent as a nomadic player, with the former baseball star playing for six different teams. After the 2001 MLB season, Jose Canseco was released by the Montreal Expos, which ultimately ended his baseball career.
The six-time All-Star was blacklisted from the game when he admitted to using steroids and had to go on early retirement as no team was willing to offer him a contract. Speaking about his forced retirement, Canseco told USA TODAY Sports:
"If you look at my history, I wrote the book 'Juiced,' and I was kind of excommunicated from MLB. Nobody would hire me..."
In 2017, Canseco ended his long exile from the MLB when he was approached by Oakland Athletics to do a pre and postgame analysis of 25 of the team's games during the season.
Apart from the controversial ending to his previously untainted career, the former MLB slugger also had a turbulent personal life ,he has been charged twice with domestic violence.
Despite sharing a daughter, there still exists a lot of bad blood between the estranged couple.
In 2019, Canseco made the news when he alleged that his ex-wife, Jessica Canseco, was having an affair with former New York Yankees player Alex Rodriguez who is engaged to award-winning singer Jennifer Lopez.
The two former Yankees teammates are longtime baseball enemies, and this is the second time Canseco would be accusing the pair of having an affair. Jessica swiftly took to her Twitter account to deny the recent allegations.
Meanwhile, Canseco and Jessica met in the early 90s while she was working at a Hooters restaurant. The pair later got married in 1996 and welcomed their only child, daughter Josie, before their divorce in 1999.
Before their divorce, the retired MLB star was arrested for domestic abuse after he reportedly hit his then-wife, Jessica, and was subsequently sentenced to one year of probation.
Since their divorce, Jessica, a cosmetic tattoo artist, has remarried Garth Fisher, but the marriage ended in divorce.
Despite sharing a daughter, there still exists a lot of bad blood between the estranged couple, and only time will tell if they will call a truce.
Please fill in your e-mail so we can share with you our top stories!