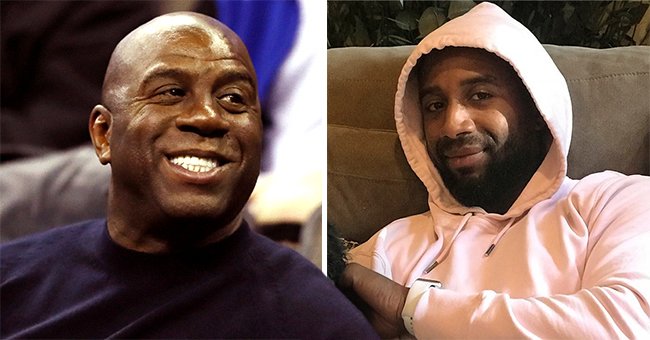 Instagram/lisabrandgirl GettyImages
Magic Johnson's Son Andre and His Wife Lisa Enjoy Pool Day with Their 2 Kids in Adorable Photos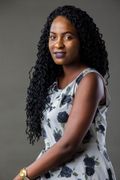 With schools and places of large gatherings in California State still shut, Magic Johnson's 39-year-old son, Andre, cools off by the pool with his wife and their two children.
As seen on Andre's wife, Melissa's Instagram page, the warm California weather has created an excuse for the Johnsons to swim, relax, and have fun together.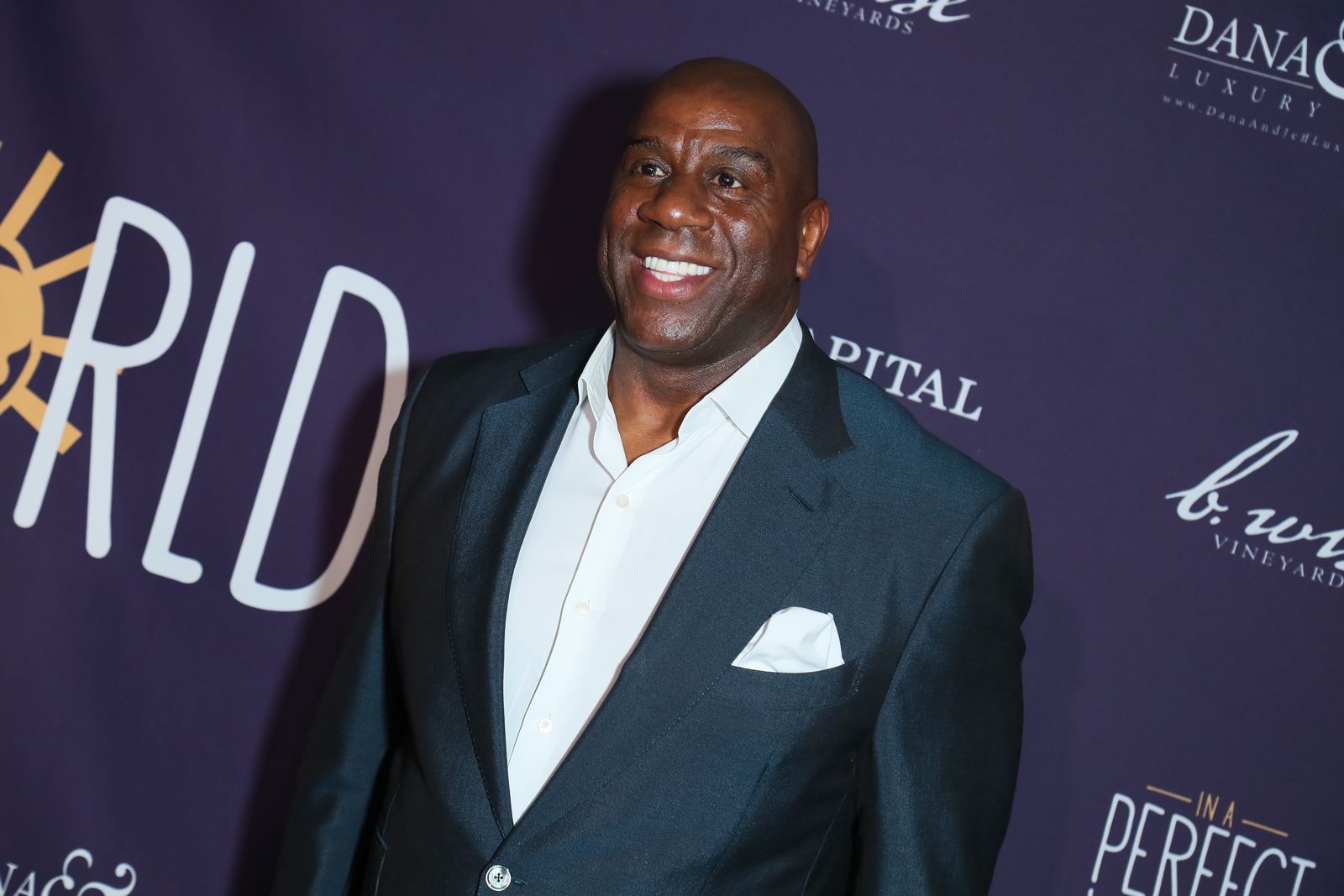 Earvin Magic Johnson at Manuela Testolini And Eric Bent Present An Evening Of Music, Art And Philanthropy on March 03, 2019 | Photo: Getty Images
The couple's son used the opportunity to show off his various diving techniques while other family members observed.
Magic and his wife, Cookie, have been married for 28 years, and together they have two children.
The proud mom praised her son in the caption, saying, "Today, the role of SONIC will be played by Avery Johnson." Her fans were also quick to sing the young boy's praises in the comment section.
While Avery's demeanor made for good entertainment, fans were, unfortunately, only able to see his father, Andre's face.
The 39-year-old has made headlines a few times as a result of his athletic body. In 2016, TMZ Sports shared photos of him and his NBA Star father, Magic Johnson, walking on the beach while on vacation in Hawaii.
While praising Andre's physique, the outlet also reckoned that Magic looked terrific for his age at the time. The Johnson patriarch, who was 56 at the time, is now 60, as shared by Biography.
The former Lakers basketball player who started his basketball career when he was in high school is reported by Biography to have had 13 successful years as a professional basketball player.
Since officially retiring from playing the sport as a professional in 1996 after a long hiatus that started in 1991 when he first retired after testing positive for HIV, Magic Johnson has become a businessman and a published author.
The 60-year-old and his first son seem to share a penchant for water bodies so much that he celebrated his and his wife's 60th birthday by the beach in St. Tropez, France, as reported by People.
Magic and his wife, Cookie, have been married for 28 years, and together they have two children, son, EJ, and daughter Elisa who, according to Heavy, was adopted when she was a baby.
Though his first child was born in 1981 to his then-girlfriend, Melissa Mitchell, when he was 22, and before he married Cookie, they have a healthy relationship.
Heavy shares that a few years back before Andre launched his own business, he filled the vice president's position at one of his dad's ventures.
Please fill in your e-mail so we can share with you our top stories!