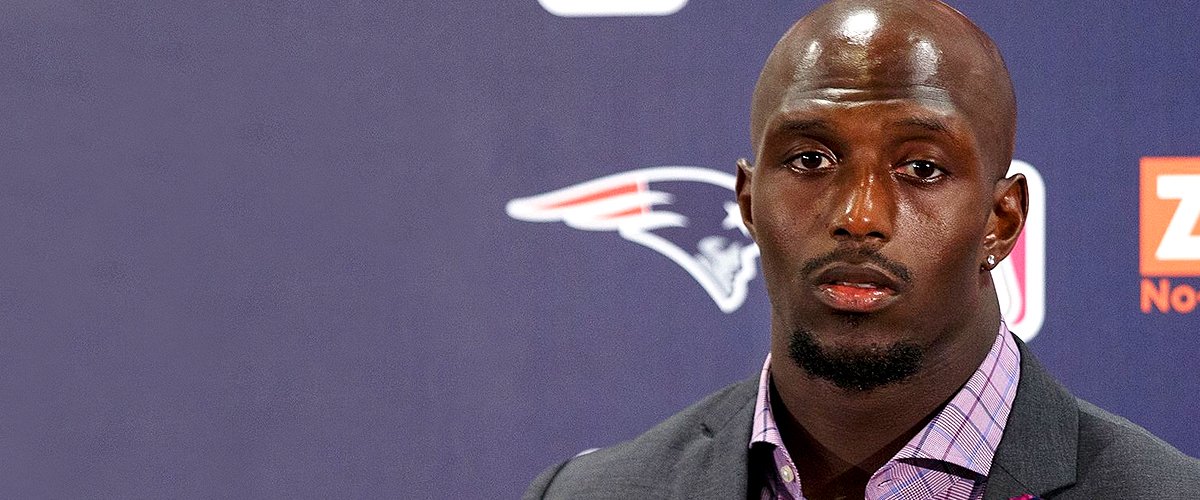 Getty Images
Devin McCourty and Wife Michelle Powell Just Lost a Baby — Meet Their Two Living Children
NFL player Devin McCourty and his wife, Dr. Michelle Powell, have been married for four years. Unfortunately, they are still grieving the loss of their third child, Mia.
Michelle and Devin have known each other from their college years at Rutgers University. At the time, she was studying medicine while he was on the school's football team.
Her baby was completely fine during their last visit to the doctor.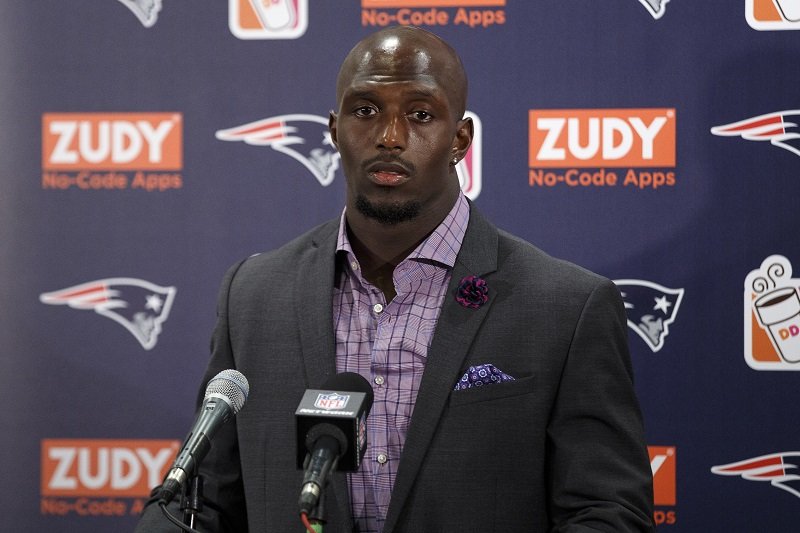 Devin McCourty on October 5, 2017 in Tampa, Florida | Photo: Getty Images
MICHELLE AND DEVIN MCCOURTY'S LOVE STORY
Since the now-doctor was dating someone when they first met, the pair were nothing but friends for years.
By the time Michelle was in grad school, she was single, so when Devin went back to Rutgers for offseason training, they started dating. From that point on, they have been inseparable.
Due to the fact that Devin McCourty is a strong and formidable free safety for the New England Patriots, it is hard to picture him as a romantic individual. The truth is that he is a loving partner!
In fact, he proposed at Disney World, one of the most idealistic places where a man can get down on one knee.
Michelle described the whole experience as a fairytale, pointing out that the day had its fair share of drama that added suspense to Devin's proposal.
The doctor recalled that Devin and Jason McCourty, his twin brother, had already planned a family trip with their respective partners to Universal Studios Theme Park and Disney World. Jason and his wife, Melissa, took their two-year-old daughter Liana with them.
After visiting the former, they returned to the hotel to get some rest and go to the latter. However, the traffic was so heavy that they missed the fireworks.
To make matters worse, the monorail stopped working, so their only option to get out of the park was through the ferry. Eventually, they made it to the Magic Kingdom, where things finally started going as Devin had planned.
After meeting some of the princesses, the New England Patriots' player made his move. Their tour guide gave him a box containing glass slippers with their names engraved.
Although they were obviously too small for her, Devin McCourty got on one knee to pretend that he was trying to put them on her feet.
While on his knees, he received a small box from Liana. At that point, everyone around them started recording and taking pictures. He opened the box with the ring, and she accepted.
Michelle officially became Devin McCourty's wife on April 30, 2016, after tying the knot in a beautiful ceremony in New Jersey. The following year, they welcomed their daughter, Londyn.
Speaking of Londyn, the Patriots player confessed that he chose that name because he had always liked it, and Michelle liked his suggestion. He revealed:
"I thought she was going to turn down all my names and just pick the name she wanted. So [picking her name] was my contribution during pregnancy."
In 2018, their son, Brayden, was born at eight pounds, one ounce and 21 inches. To commemorate the birth of their son, Michelle uploaded a slideshow on Instagram in which she pointed out that the delivery was safe.
Sadly, their fairytale romance experienced one of the most challenging things that could happen to a couple: losing a child.
On May 30 this year, Michelle took to Instagram to announce that her third child, Mia, passed away in her womb at almost eight months on May 24. In her post, Michelle admitted that they noticed Mia's heart had ceased to beat at exactly 31 weeks and two days.
She pointed out that her baby was completely fine during their last visit to the doctor the previous week.
After revealing that she and Devin were devastated, speechless, angry, sad, and confused, Michelle explained that she delivered Mia after a 21-hour labor. Her doctors were unable to explain why such a tragic thing happened. She wrote:
"We do ask that you please push your prayers our way, especially towards our future, as that will be the hardest challenge moving forward."
She finally asked her Instagram followers to pray for her family's healing, closure, and more chances to have more children without facing fear, anxiety, and stress.
Devin McCourty shared his wife's message on his Instagram account. In the caption, he focused on the spiritual connection he felt while holding Mia in his arms and also thanked everybody for their love and prayers.
Please fill in your e-mail so we can share with you our top stories!