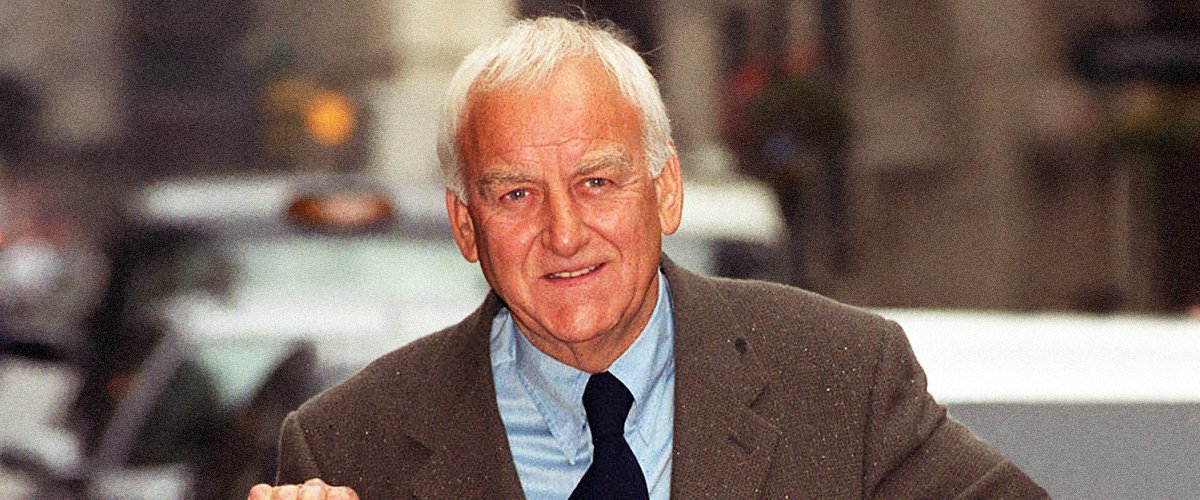 Getty Images
John Thaw Lost Battle with Cancer at 60 — Inside the 'Inspector Morse' Star's Final Years
Legendary actor John Thaw who is best known for his role as "Inspector Morse" and "The Sweeney," died at the age of 60 in 2002 after battling throat cancer.
John Thaw was a name that almost everyone knew back in the day in the 60s to the late 90s. The actor had become an on-screen favorite, but, he also had personal battles of his own.
The actor's first wife was Sally Alexander, a feminist activist, and theater-style manager who he married in 1964 and divorced four years later. After this, he married his wife, Sheila Hancock, who was with him at the time of his death. They were married for more than three decades and share a daughter.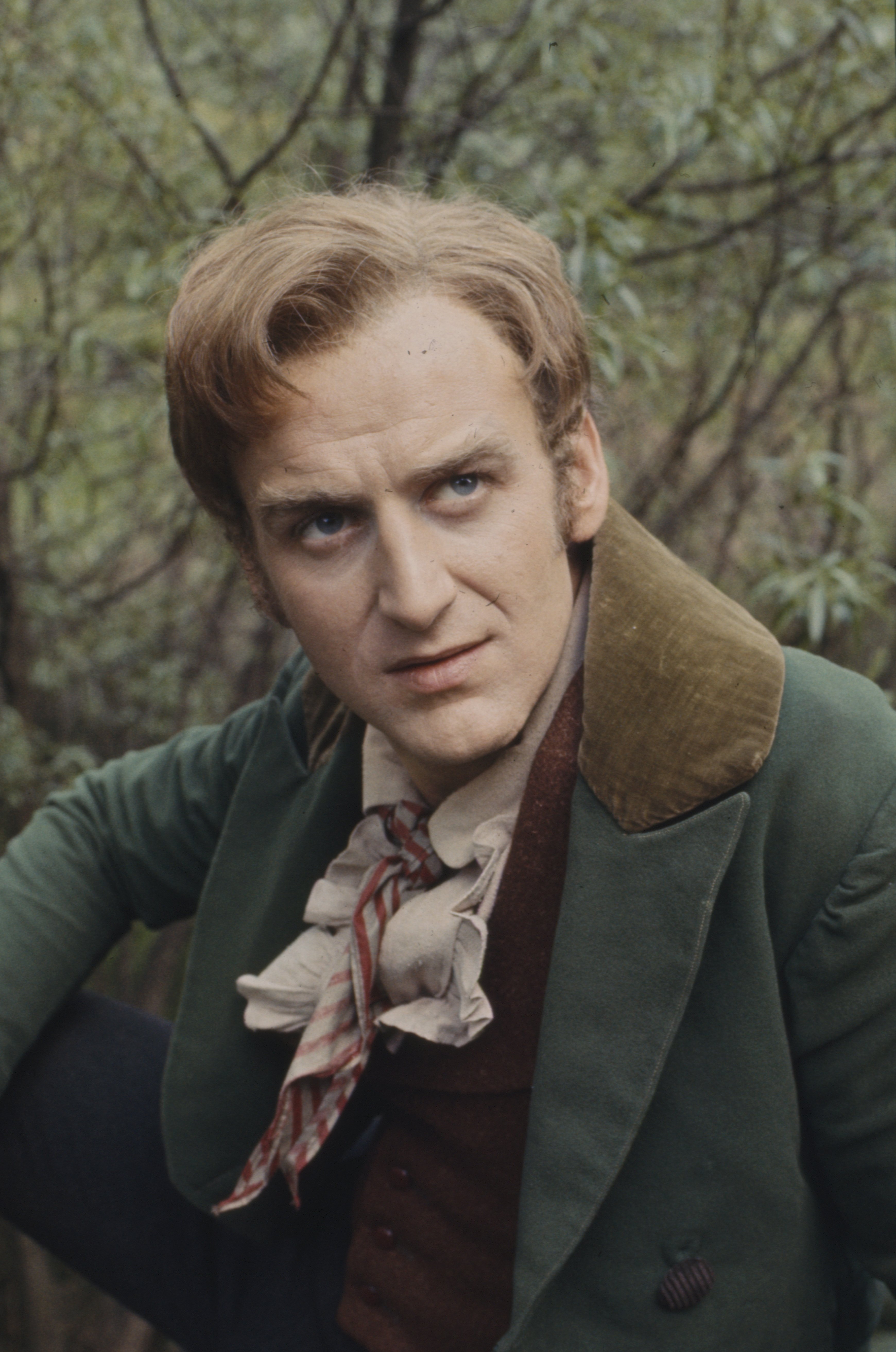 John Thaw (1942-2002) pictured on location during filming of the television drama series 'The Inheritance' in 1968 | Photo: Getty Images
JOHN'S ILLNESS
John had always been a heavy drinker and smoker. The habits stuck with him since he was 12, and they soon began to take their effect. In 2001, the actor was diagnosed with esophageal cancer, and he began the long, tedious journey of chemotherapy and medication. Both of his parents had died from the same disease.
Ever the thoughtful man of the people, he wanted to let his fans know what was happening and why he suddenly disappeared from the spotlight. He released a statement and said:
"I am receiving treatment for cancer of the esophagus. As soon as this is completed, I intend to return to work. Sheila and I appreciate everyone's support."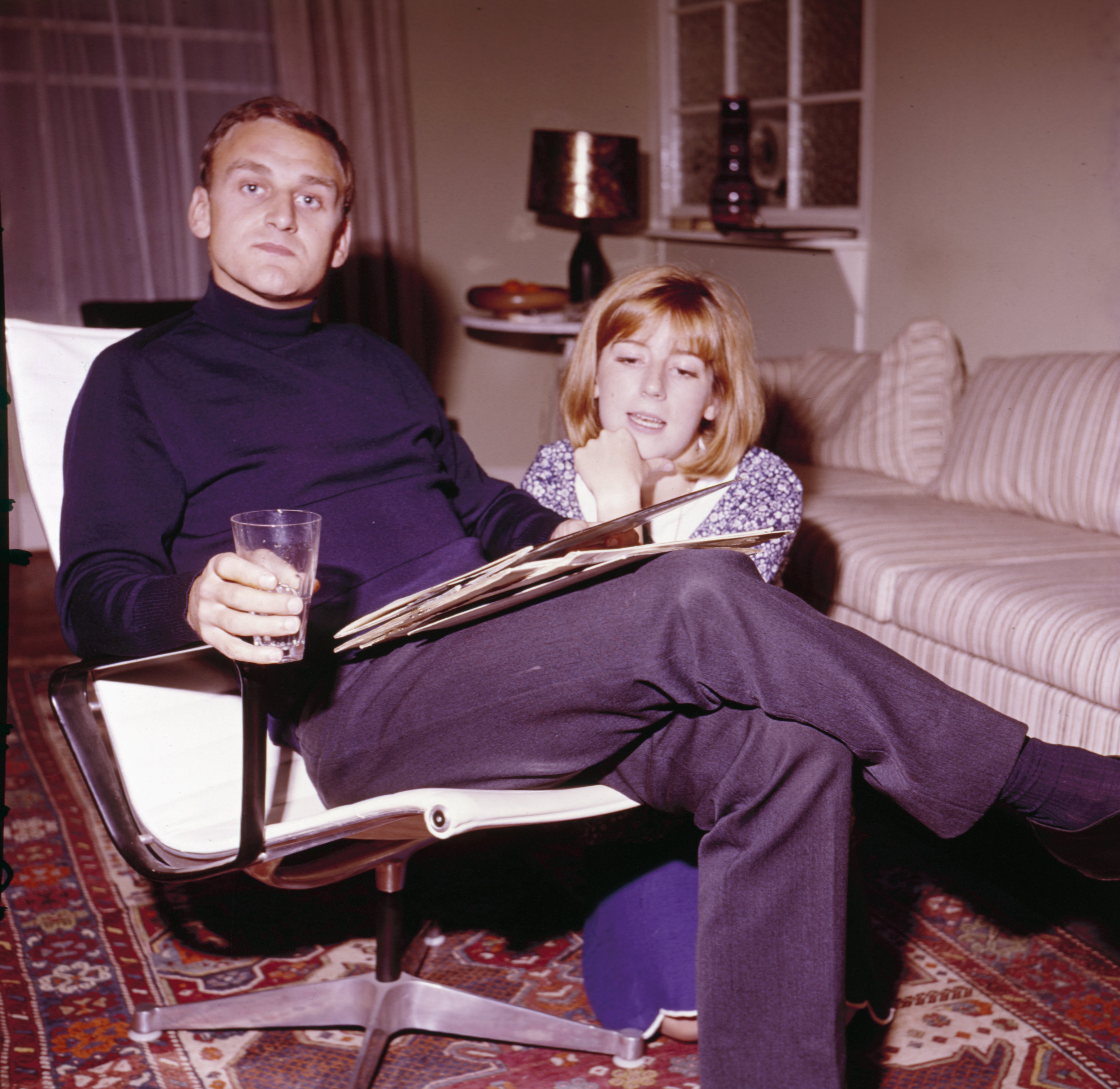 John Thaw (1942-2002) posed sitting in a lounge chair beside a young woman in 1964 | Photo: Getty Images
As treatment proceeded, he initially started responding well to it and looked like he was slowly getting back on his feet. To assure his fans who worried about his health that he was doing okay, he released a statement and said:
"I am getting through the worst of it, and look forward to getting back to work."
But just before Christmas in 2001, the bad news came. The cancer had spread and would inevitably get worse. The illness generally had a poor outlook, and the statistics of male individuals who lived up to five years after their diagnosis was less than 6%. His family started to worry.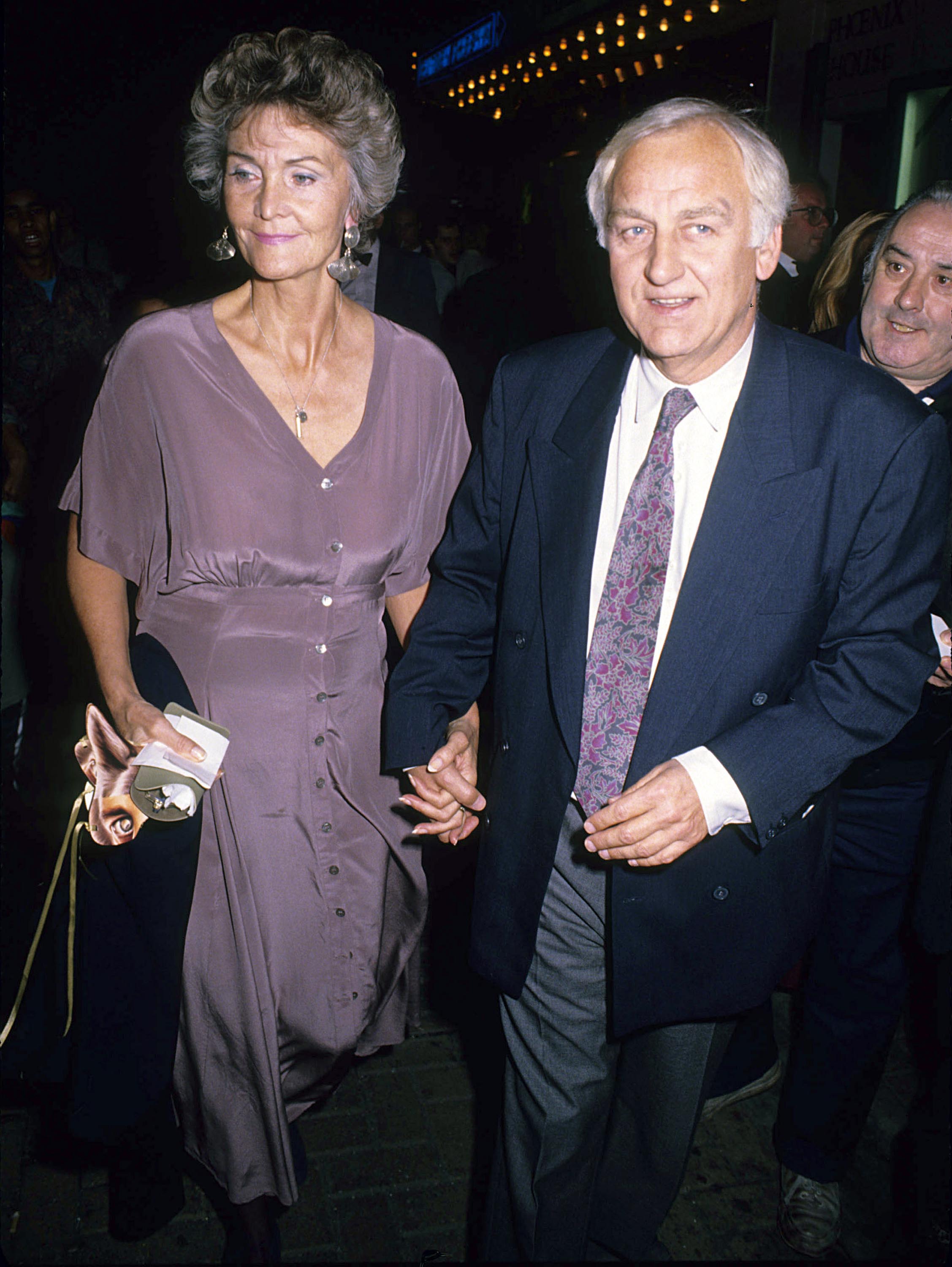 Sheila Hancock and John Thaw during "Shylock" Theatre Performance - Arrivals - July 10, 1989 | Photo: Getty Images
JOHN THAW'S DEATH
On February 21, 2002, after almost a year of battling the stubborn disease, John passed away in his country home close to Luckington, Wiltshire, in England. This was seven weeks after he turned 60-years-old, and the day before his wife, Sheila's birthday.
His family held a memorial service for him on September 4, a few months after he died, and he was cremated. The memorial was a star-studded event with many of John's friends, fellow celebrities, and fans, including the Prince Charles of Wales and Cherie Blair.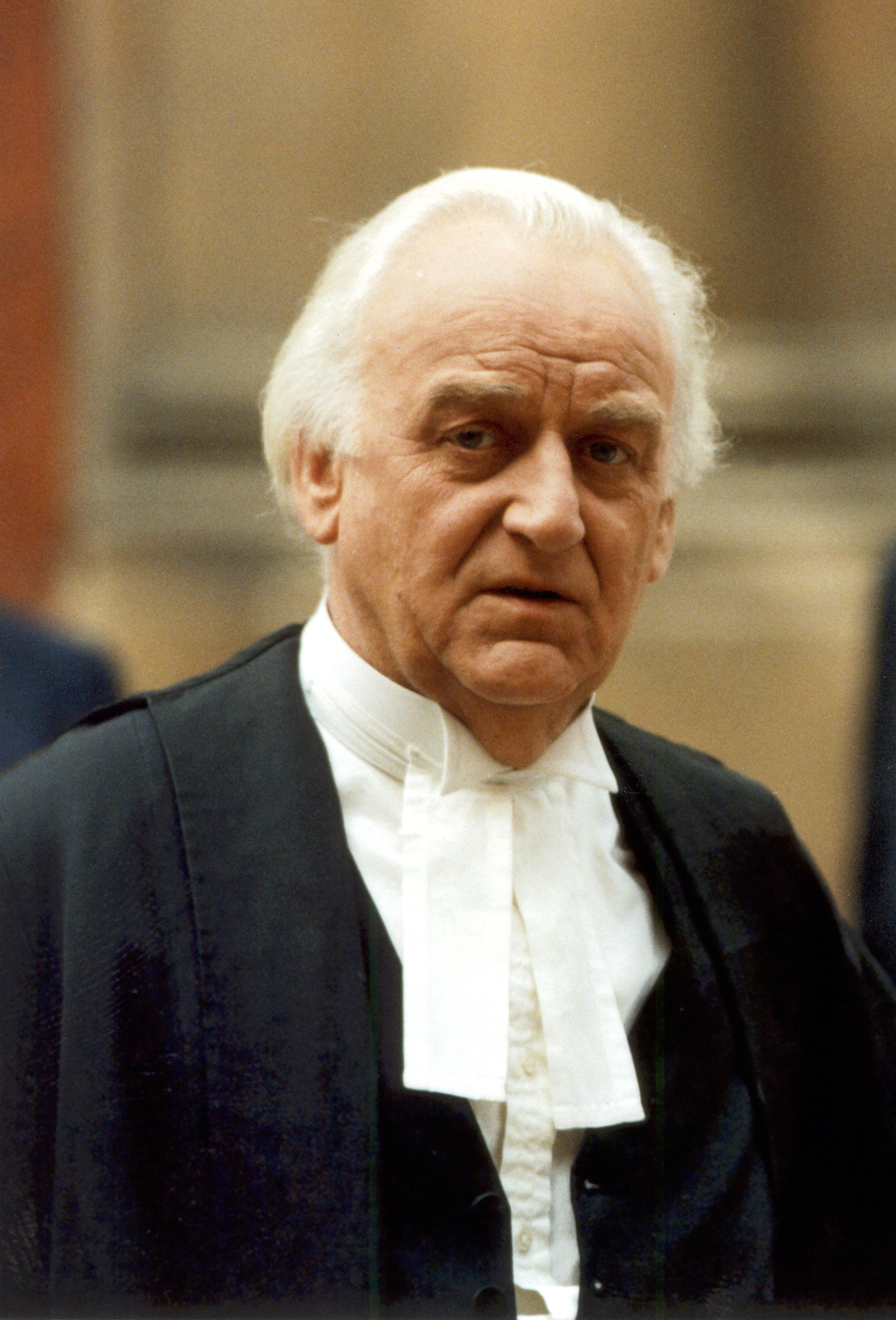 John Thaw (1942 - 2002) as barrister James Kavanagh in the TV drama series 'Kavanagh QC', circa 1997 | Photo: Getty Images
JOHN'S WIFE, SHEILA IN THE LAST DAYS OF HIS LIFE
When her husband was knocked down by the vicious disease, Sheila knew that she had to step away from her acting career and focus solely on nursing him back to good health. Just like John, Sheila had suffered the terrifying experience of nursing her mother through terminal cancer.
Sheila Hancock's first husband, Alec Ross, had also suffered from cancer and died in 1971. In the 80s, the actress had waged a successful battle against breast cancer and knew all too well, the agony that John was going through.
Several years after John passed, Sheila finally opened up in 2013 about how those last days of her husband's life had been. She admitted that the love that they shared was so intense that it bordered on an obsessive kind of love.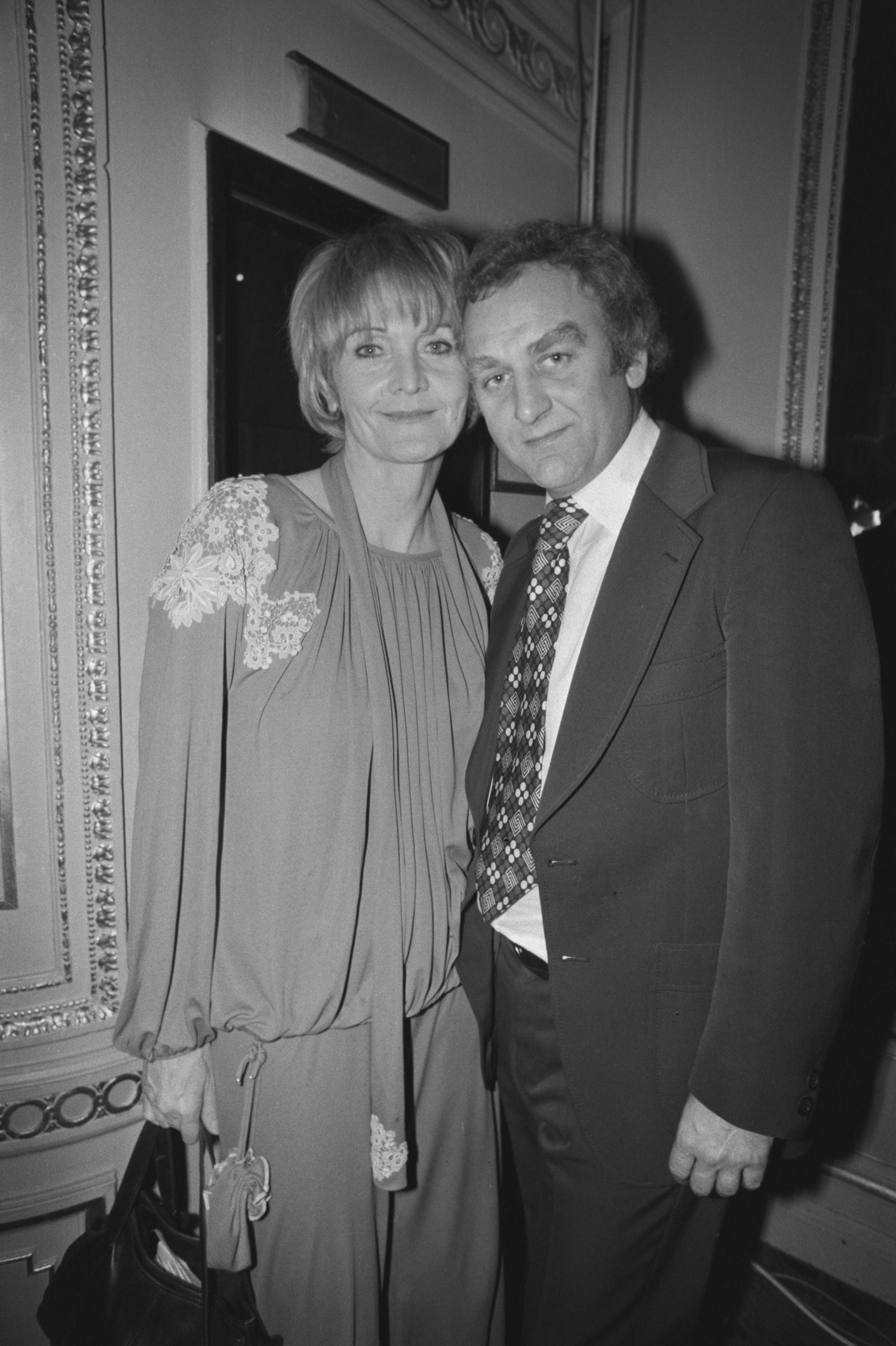 Sheila Hancock and her husband, British actor John Thaw (1942-2002), in London, England, in December 1976 | Photo: Getty Images
They could not imagine a world where the other wasn't in it, so when John was slowly slipping away from her, she started to panic.
Sheila compared their romance to that of Emily Bronte's characters in "Wuthering Heights." She shared a deep understanding of how Heathcliff felt as he grabbed Cathy's dying body as if to stop her from dying. She said:
"Well, anyone who's watched somebody die, that's what you want to do. I did. "Don't you go. Don't you dare go!"
Years after he passed, Sheila wrote an emotional story about their thirty decades of love and marriage in her memoir "The Two of Us," published in 2004.
Her career gradually picked up from the slow lull that it had adopted with the loss of her husband, and she has featured in many successful movies like "Eddie," "Delicious," and "The Dark Mile."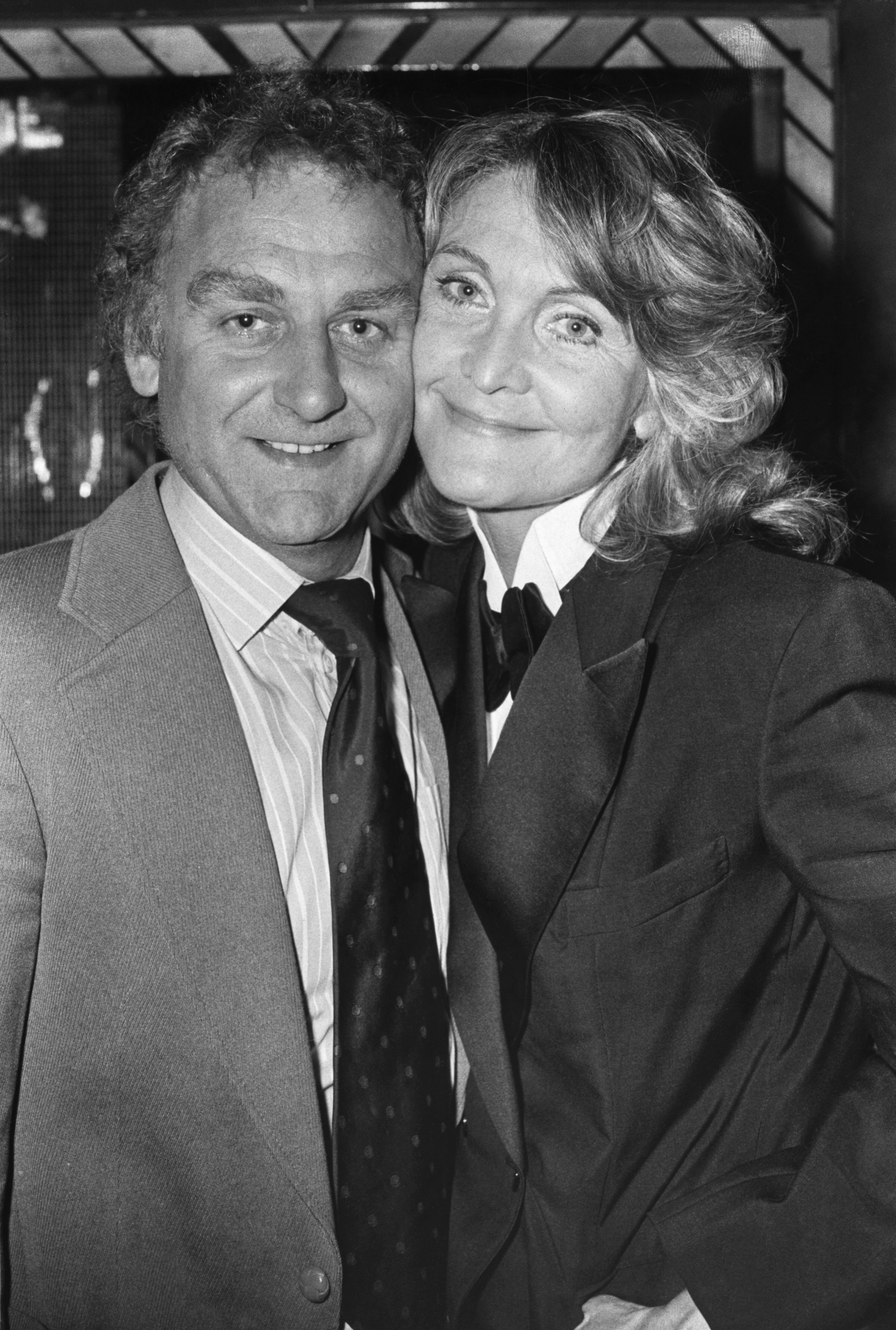 Sheila Hancock attends a party with her husband actor John Shaw in Kensington, London, 1980 | Photo: Getty Images
JOHN'S DAUGHTERS
John had three daughters. His oldest was Abigail, from his first marriage to Sally Alexander. He and Sheila's daughter, Joanna, was born in 1974, and the actor adopted Sheila's daughter, Melanie, from her first marriage to Alec.
All three women grew up and followed in their parents' footsteps by finding a career in acting. When ITV decided to revive Inspector Morse from "The Sweeney" in a prequel, they could think of no one better to carry on the actor's legacy than his oldest daughter Abigail. She expressed how honored she felt to have been involved in such a special part of her father's life and said:
"I lost my father, but what a great legacy he's left."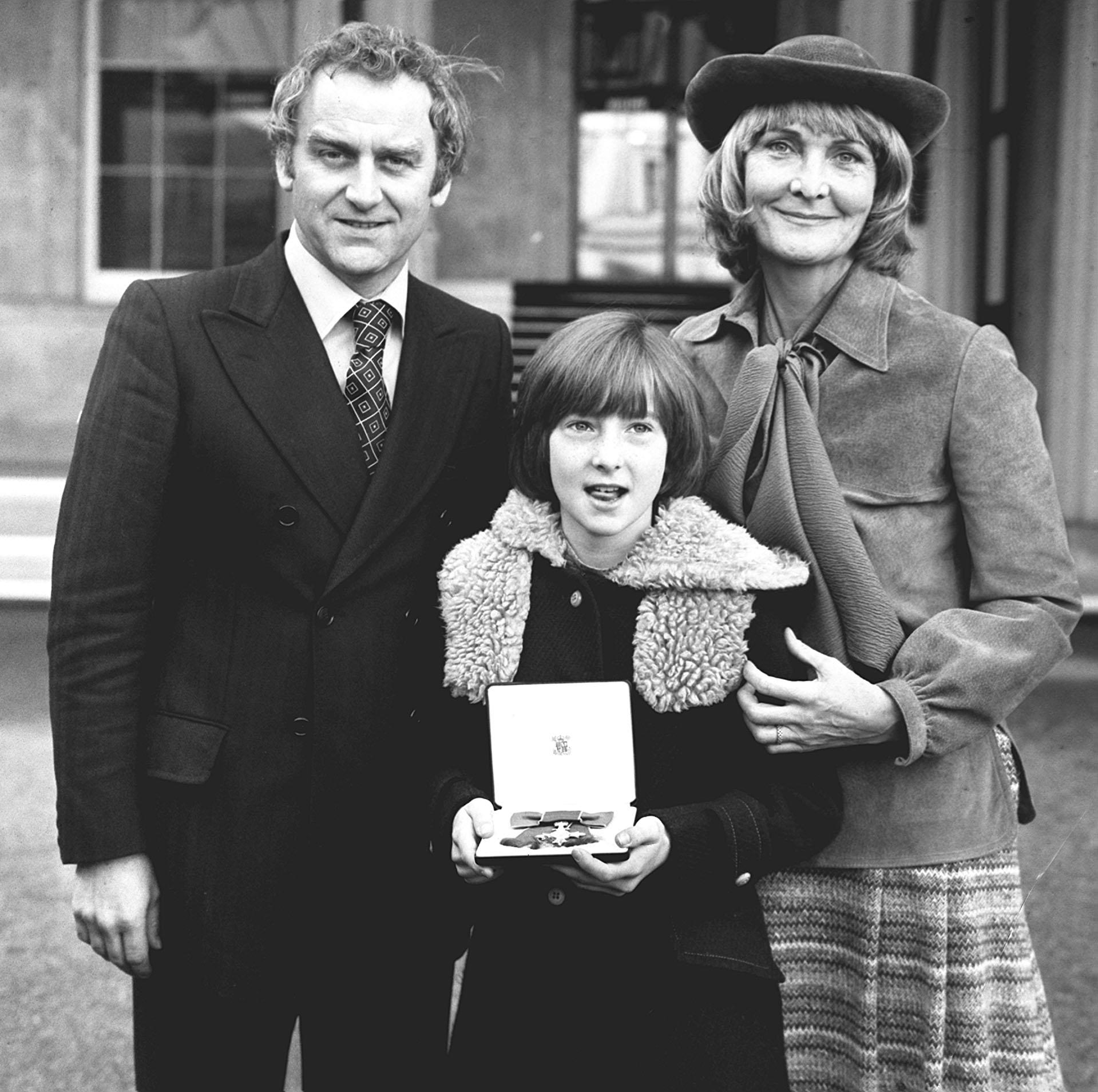 Sheila Hancock and husband John Thaw with Melanie Ross at Buckingham Palace | Photo: Getty Images
She admitted that the first time she saw the script, tears sprung to her eyes. She recognized that this was a wonderful connection to the man who had raised her and loved her.
On January 3, the actress shared throwback pictures of herself with her late father and wished him a happy birthday. He would have been 78 years old.
JOHN'S CAREER AND LEGACY
John's career started vibrantly and rapidly in 1964 when he was just 22. He got his first significant role in a television series called "Redcap" as a military policeman.
Over the decades, his career was filled with many iconic characters in TV series and movies. He was best known and loved for his role as "Morse," from 1987 till 2000.
John would have been so happy to see that his daughters had carried his legacy, and Abigail's role on the "Inspector Morse" prequel would have been the cherry on top.
Please fill in your e-mail so we can share with you our top stories!