George Floyd to Be Laid to Rest Next Week after Memorial Services in 3 States
The body of George Floyd would be laid to rest in Houston in the coming week after memorial services in three states have been held.
While it might have been appointed for every man to leave the earth one day or another, the death and loss of a person is not a natural emotion to deal with, especially when the circumstances surrounding such death could have been prevented.
The body of George Floyd will be laid to rest in the coming week after memorial services have been held for him in three different states.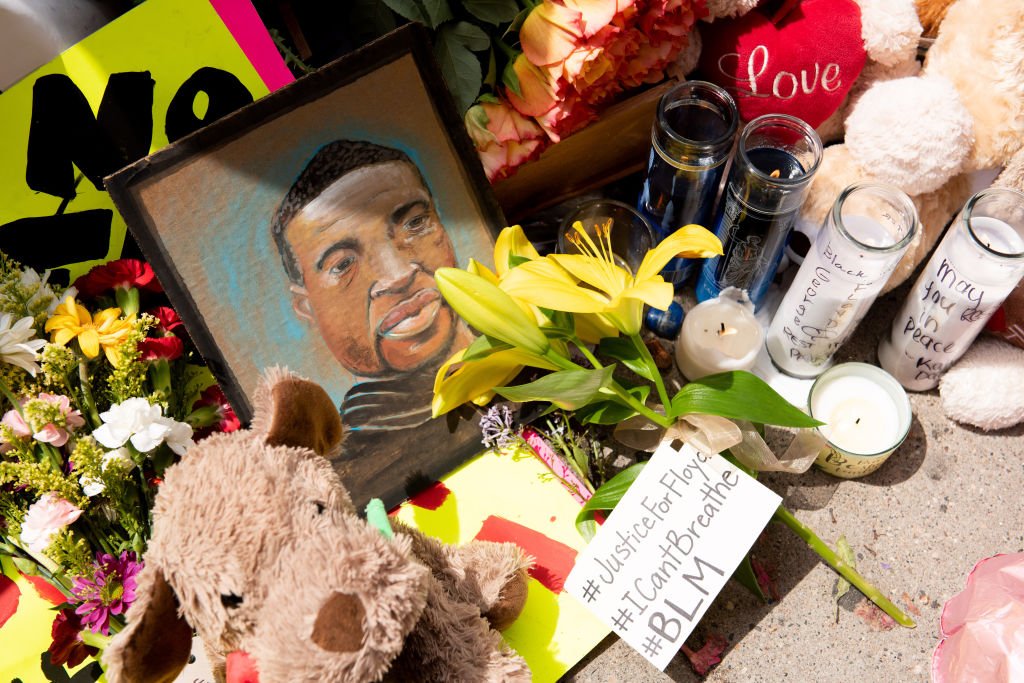 George, who was killed when a police officer Derek Chauvin kneeled on his neck during an arrest, will be honored by his friends, family, and well-wishers in the days to come as his remains are committed to mother earth.
According to the family attorney, a memorial service would be held in Minneapolis, where he was killed on Thursday between 1 pm and 3 pm at the Frank J. Lindquist Sanctuary at North Central University with reverend Al Sharpton delivering the eulogy.
Another memorial service is also scheduled to be held in Raeford, North Carolina. The memorial service would be split into public and private functions.
The public viewing will run from 11 am to 1 pm while the private ceremony and memorial service would start at 3 pm. The family has requested that no protests be done during the period of the memorial service.
"My heart goes out to George's family and friends. Justice will be served!"

President Trump ordered the #DOJ and #FBI to expedite an investigation into the death of #GeorgeFloyd. https://t.co/xWnq1GawXE

— The Epoch Times (@EpochTimes) May 28, 2020
On June 9th, George's body will be taken to Houston, where he will finally be laid to rest at the Fountain of Praise Church with another private service to hold in an undisclosed location.
A video soon surfaced online showing now-dismissed police officer Derek Chauvin kneeling on his neck despite George's plea of not being able to breathe.
Due to the circumstances surrounding George's death, the family has requested that those who intend to attend the services must have their masks and gloves worn for safety. While the family is limiting the attendance to a few people within the premises, others are welcome to come for the public memorial service. 
Here are some more photos of George Floyd provided by his family.

He was seen in the now widely shared Facebook video saying 'I can't breathe' repeatedly before his death following an incident with the Minneapolis police.

An officer was seen kneeling on his neck. pic.twitter.com/Il1s7P6WJC

— Yamiche Alcindor (@Yamiche) May 26, 2020
A GoFundMe account, which was opened in honor of George, raised over a million dollars within its first few days, and part of the money will be spent on the memorial services and laying him to rest.
Also, various reports have made the rounds that Floyd Mayweather has reached out to George's family to help pay for the funeral expenses. George Floyd, a 46-year-old man, was killed a few days ago when a police officer knelt on his neck and obstructed the flow of air into his system.
Although the initial reports stated that he died from medical complications, a video soon surfaced online, showing now-dismissed police officer Derek Chauvin kneeling on his neck despite George's plea of not being able to breathe.
The death of George has sparked a nationwide protest, and various campaigns have been held to end police brutality, especially on people of color.