Instagram/iamstephaniemills Twitter/denzelcurry
George Floyd and Ex-officer Who Knelt on His Neck Worked Security in the Same Nightclub Once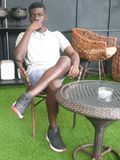 The death of Minnesota resident George Floyd continues to cause unrest across various parts of the country. At the same time, new details are coming out concerning the circumstance of his passing.
While George's cause of death may be quite evident, a new report sheds light on his relationship with the officer that killed him. According to some accounts, George and the officer, Derek Chauvin, had worked together before.
Reports confirmed that George and the ex-cop used to work security at the el Nuevo Rodeo, a local nightclub a long time ago. Maya Santamaria, the former owner of the building where the club was, confirmed as much.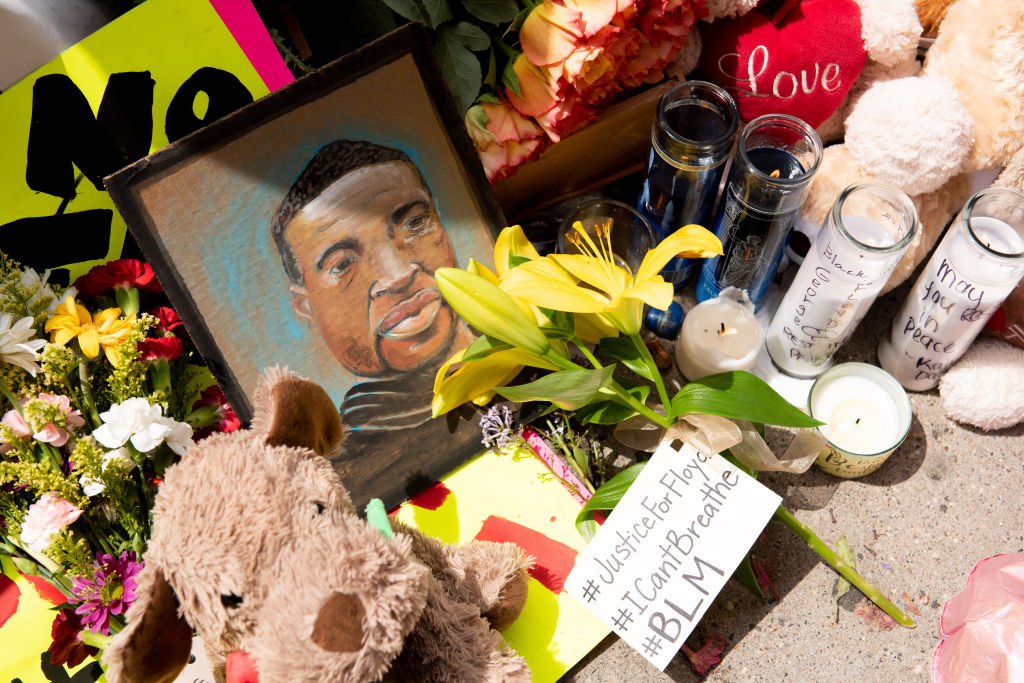 The memorial for George Floyd as seen on May 27, 2020 during the second day of protests over his death in Minneapolis. | Photo: Getty Images
However, Maya couldn't point out whether George and the ex-officer had any contact while working together. However, she did confirm that they handled overlapping shifts, so there's a possibility of communication.
Maya Santamaria explained that the club had been open for about 17 years, and Chauvin acted as the off-duty police guard. However, while he was stationed outside the building, George and other security guards worked inside. She added:
"My friend sent me (the video) and said this is your guy who used to work for you and I said, 'It's not him.' And then they did the closeup and that's when I said, 'Oh my God, that's him.'"
As for George, she explained that she also couldn't identify him at first. He had left the club for a while, and he looked quite different than usual. Of course, the difficulty was also exacerbated by the fact that he was lying down and in pain.
The family's GoFundMe page for George has raised over $6.5 million.
George's death has been a wake-up call for the United States. The incident has sparked a significant wave of protests, with issues like racism and police brutality at the forefront. However, many have come out to support the family at this time.
According to reports, the family's GoFundMe page for George has raised over $6.5 million. The family has confirmed that they will use the funds to arrange a funeral and cover legal proceedings. Philonese Floyd, one of George's relatives, explained:
"While we are not able to respond to each expression of love at this time, please know that we love and appreciate each and every one of you."
As for Chauvin, his record as a cop is also coming under scrutiny. Last week, sources confirmed that he had a checkered past as a law enforcement officer.
As the news report explained, about 18 complaints have been filed concerning Chauvin in the past. Most of them had little to no repercussions.
Chauvin wasn't the only one. Tou Thao, another officer at the scene, has had to deal with up to six complaints in the past too.
Thao had a history of abuse and brutality against civilians, and he was the defendant in an incriminating lawsuit back in 2017.
Please fill in your e-mail so we can share with you our top stories!