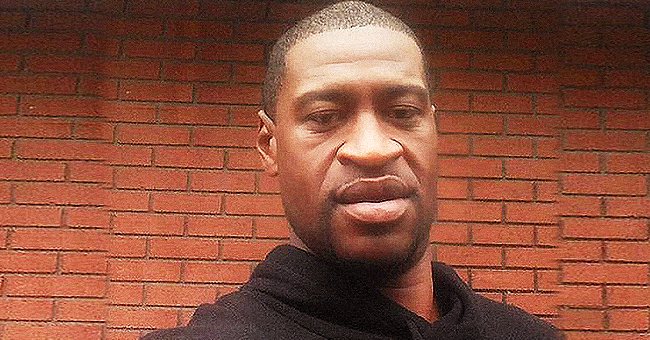 Twitter/denzelcurry
George Floyd Who Died after Minneapolis Police Arrest Had Kids and Was Trying to Start a New Life

The death of Minnesota man George Floyd has rattled the United States. However, it's worth knowing who he actually was.
Earlier this week, a report shed some light on George, who he was, and the situation surrounding his life. Citing an account from his lifelong friend, the report explained that George had left his hometown in Houston to go to Minneapolis.
The 46-year-old had lived in Minneapolis for a few years, and he was reportedly looking to start a new life there. While he worked as a bouncer in a nightclub, the state's lockdown forced him out of a job.
Sadly, his hopes of starting his life again before it was cut short, as police officers killed him earlier this week. Apart from accounts of who he was, George's family has come out to pay their respects.
Speaking to news reports, George's brother, Rodney, called him a "loving" and "trusting" person. He added:
"If you got a chance to know him, you would have loved him. You can't name someone that never had a great experience around him."
George had been a star football player while he was in Houston. He was reportedly taller than most people, although his calm demeanor also stood out.
Soon enough, he earned the nickname "Gentle giant." Floyd's brother explained that he loved to coach his kids whenever he had the time, and he was also active in the community.
The Mayor, as well as many others, has called for the officers' arrest.
George's death has again caused massive unrest across urban areas and brought the issue of race to the forefront. Yesterday, reports confirmed that protests have erupted in Minneapolis.
Jacob Frey, the City's Mayor, has also called for the policeman who killed George to be arrested. In a press conference, he said:
"We are not talking about a split-second decision that was made incorrectly. here's somewhere around 300 seconds in those five minutes, which the officer could have turned back ..."
The Mayor didn't give details on any charges that would have been appropriate at the time. However, he did explain that any other person who did this would have been in jail by now.
The report also confirmed that the police department has already fired the officers. However, the Mayor, as well as many others, has called for the officers' arrest.
Meanwhile, the protests rattled the Police Department already. As reports showed, protesters and police officers clashed on several occasions.
George's death was definitely an unfortunate event. For now, however, everyone continues to wait to see how the case will unfold.
Please fill in your e-mail so we can share with you our top stories!