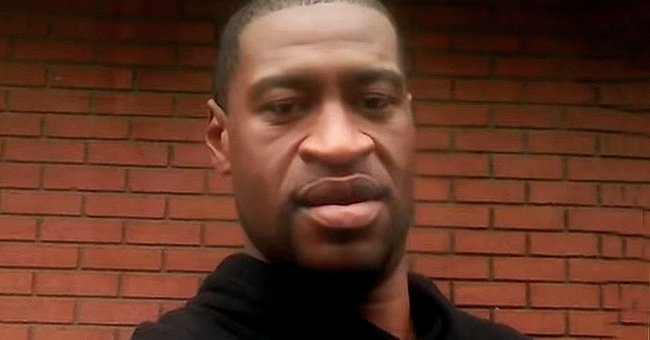 youtube.com/ABC News
George Floyd's Young Daughter's Mom Makes First Public Comments – Listen to Her Emotional Words
One week after the tragic passing of Texas native George Floyd, the mother of his child, Roxie Washington, opened up on her grief in a press conference.
It's been a turmoil of emotions days after the untimely death of George Floyd and citizens have taken to the streets in demand of justice.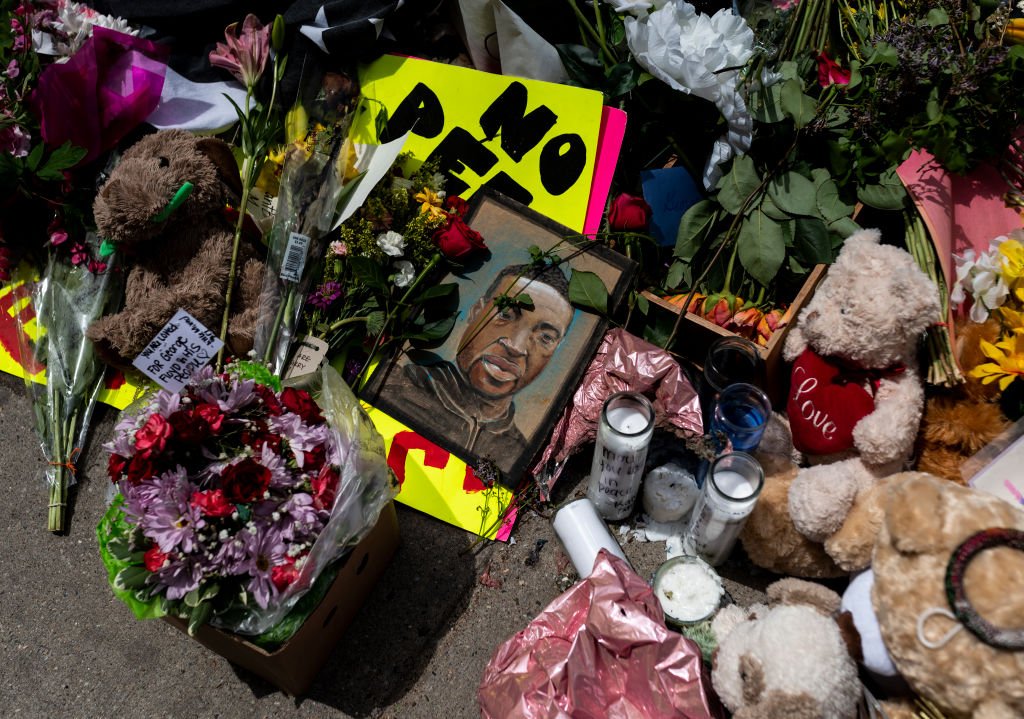 A memorial lies outside the Cup Foods, where George Floyd was killed in police custody, on May 28, 2020 in Minneapolis | Photo: Getty Images
In a recent press conference, the mother of Floyd's daughter, Roxie Washington, bared it all as she shared her pain over the after-effect of his death. Washington voiced out during the public speech:
"I don't have a lot to say because I can't get my words together right now, but I wanted everybody to know that this is what those officers took…"
Roxie pointed to her six-year-old daughter, Gianna, as she added that the "officers" would return to their families at the end of it all, but Floyd wouldn't get to see his daughter grow up, or watch her make milestone achievements.
She went on as she demanded justice for George Floyd, who died at the hands of a Minneapolis police officer during an arrest. Roxie stated that the deceased was a good man who deserved justice.
He lost his life after repeatedly crying out that he couldn't breathe.
Washington went on with her speech as she recalled the time she had just put Gianna to bed, and Floyd had been filled with joy. She shared this fact so she could let the public know that he loved his daughter and only wanted to fend for his family.
In a previous speech at Texas, Roxie referred to the late George as a "gentle giant" as she made it known that people confused his big stature, thinking he was "a fighting person."
George's brother, Terrence, also paid tribute to him by visiting the scene of the incident. Terence Floyd was filled with emotions and even struggled with his stamina at a point.
On May 25, Floyd was subdued by a police officer who pinned him down around the neck for several minutes as the footage revealed. He lost his life after repeatedly crying out that he couldn't breathe.
The officers responsible have since been fired from their jobs, and Derek Chauvin, the Minneapolis cop caught on camera, was charged with third-degree murder and manslaughter.
Please fill in your e-mail so we can share with you our top stories!