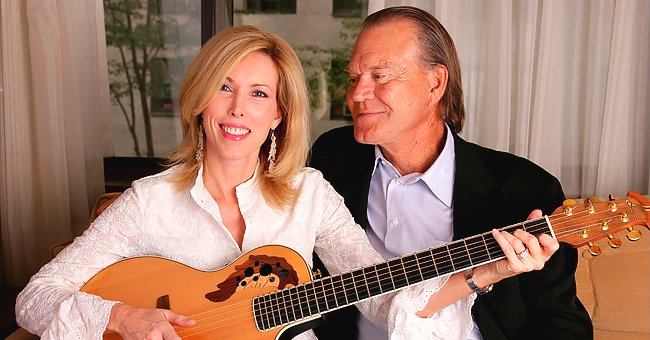 Getty Images
Glen Campbell and Kim Campbell's Love Story during His Alzheimer's Battle — A Glimpse Inside
Kim Campbell's love for her husband Glen Campbell knows no boundaries. The couple's love story is one of unconditional love, highlighted during his battle with Alzheimer's disease.
In their more than 30 years of marriage, the couple had to fight challenges along the way. Kim remained strong for her husband, who battled with drugs and alcohol abuse in the past, as reported by Wide Open Country.
The country music legend had struggled with Alzheimer's since 2011. He passed away in 2017 and was mourned by former colleagues and his legions of fans.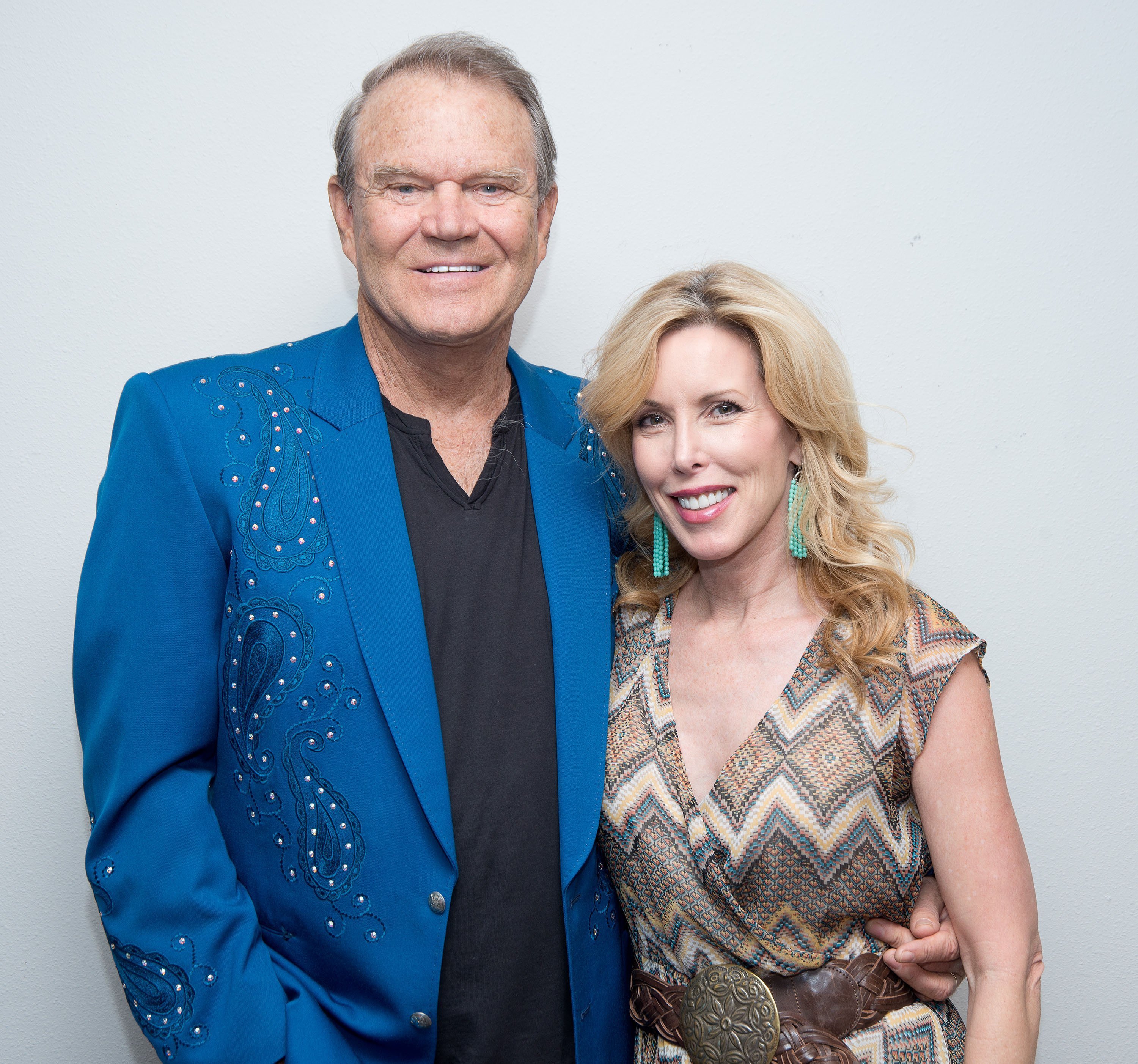 Glen Campbell and wife Kim during his Goodbye Tour performance at Route 66 Casino's Legends Theater on July 29, 2012. | Photo: Getty Images
THE HARDEST CHALLENGE
Kim, the fourth woman married to Glen, said his diagnosis was the hardest challenge they had faced. It all started when her husband had mild cognitive impairment in 2009, as reported by Parade.
Signs of forgetfulness followed. He began to ask a lot of questions about the location of his things. Glen also became irritable and demanding. It also reached a point where Glen got lost twice while going home. She said:
"That's when I knew we had to go back to the doctor."
DOCUMENTING HIS JOURNEY
Despite his condition, Glen continued doing concert tours. While on tour together with his family, he documented his journey in 2014 to raise awareness about his condition and its impacts on his life.
Glen became combative as his condition worsened -- an incredibly tough situation for his family. Kim said she became depressed and felt she and her children had "no quality of life."
Early this year, a "Glen Campbell Museum" was created in Glen's honor.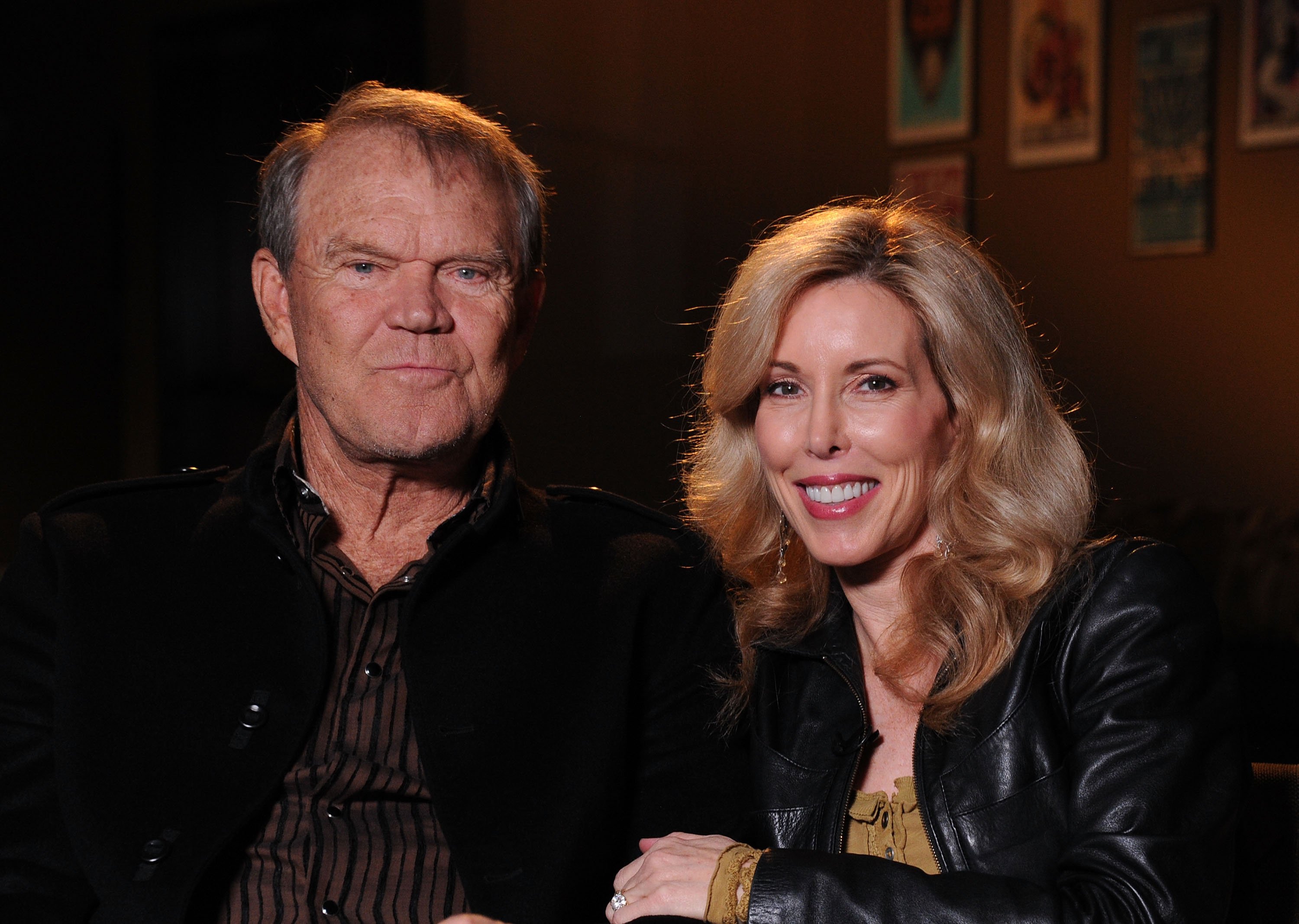 Glen Campbell and Kim Woollen in an interview with CMT on September 19, 2011. | Photo: Getty Images
HONORING HIS MEMORY
To cope with the situation, Kim created a support group for people whose partners have Alzheimer's. Called "CareLiving," it offered activities that help relieve stress and help people ease their pain.
Early this year, a "Glen Campbell Museum" was created in Glen's honor. Kim also wrote a book about their incredible 35-year love story, as reported by PEOPLE.
The book, "Gentle On My Mind: In Sickness and in Health with Glen Campbell," will be published on June 23. He may be a legendary country singer and six-time Grammy awardee but for Kim, he is her husband, best friend, and father of their three children.
"He remained humble even though he was one of the best looking and most talented men on the planet," Kim said.
Before the museum opened in April, Kim spoke candidly about how she missed Glen. In an emotional interview, she reminisced about the moments she spent with her husband.
Please fill in your e-mail so we can share with you our top stories!