Glen Campbell's Widow Kim Remembers Her Late Husband in a Candid Interview
Glen Campbell's widow reminisces her time spent with the late singer as the Glen Campbell Museum opens in April.
Kimberly Woolen, Glen Campbell's wife, got married to the singer on October 25, 1982. The marriage produced three children, Cal Campbell in 1983, Shannon Campbell in 1985, and Ashley Campbell in 1988. 
Sometimes around 2009, the couple received a piece of sad news - the three times American Music Awards was suspected of having mild cognitive impairment in 2009. The diagnosis changed to Alzheimer's in 2011.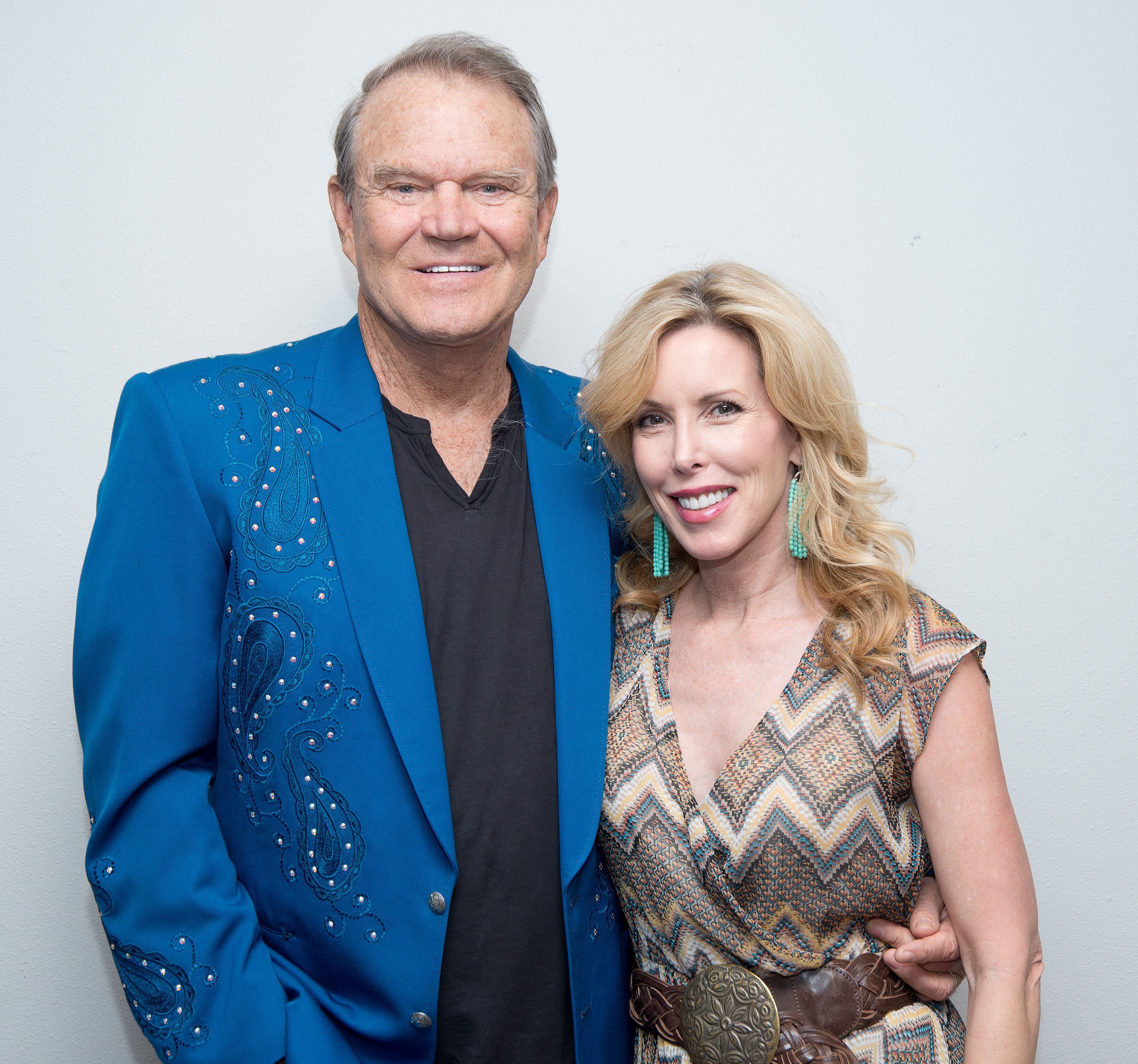 Before the official Alzheimer's diagnosis, the mother of three had always suspected something was amiss. At some point, she carried out an experiment where she walked around a swimming pool fifteen times, and the "Southern Nights" hitmaker followed her all 15 times.
An observant Woolen monitored her husband's health through the years until it deteriorated. She narrated that Campbell getting lost on his way home was the final straw for her, saying:
"That's when I knew we had to go back to the doctor."
The "careliving.org" founder remembered with fond memories the videos she and her husband of over 50 years watched together.
She told that her late husband enjoyed watching videoes of himself playing guitar with Willie Nelson, Jonny Cash, and Jerry Reed. The dancer also talked about the trials the performer faced in his personal life during the '70s and '80s. 
The relationship between then 44-year-old Campbell and 21-year-old tucker was described as the wildest love affair in showbiz at the time.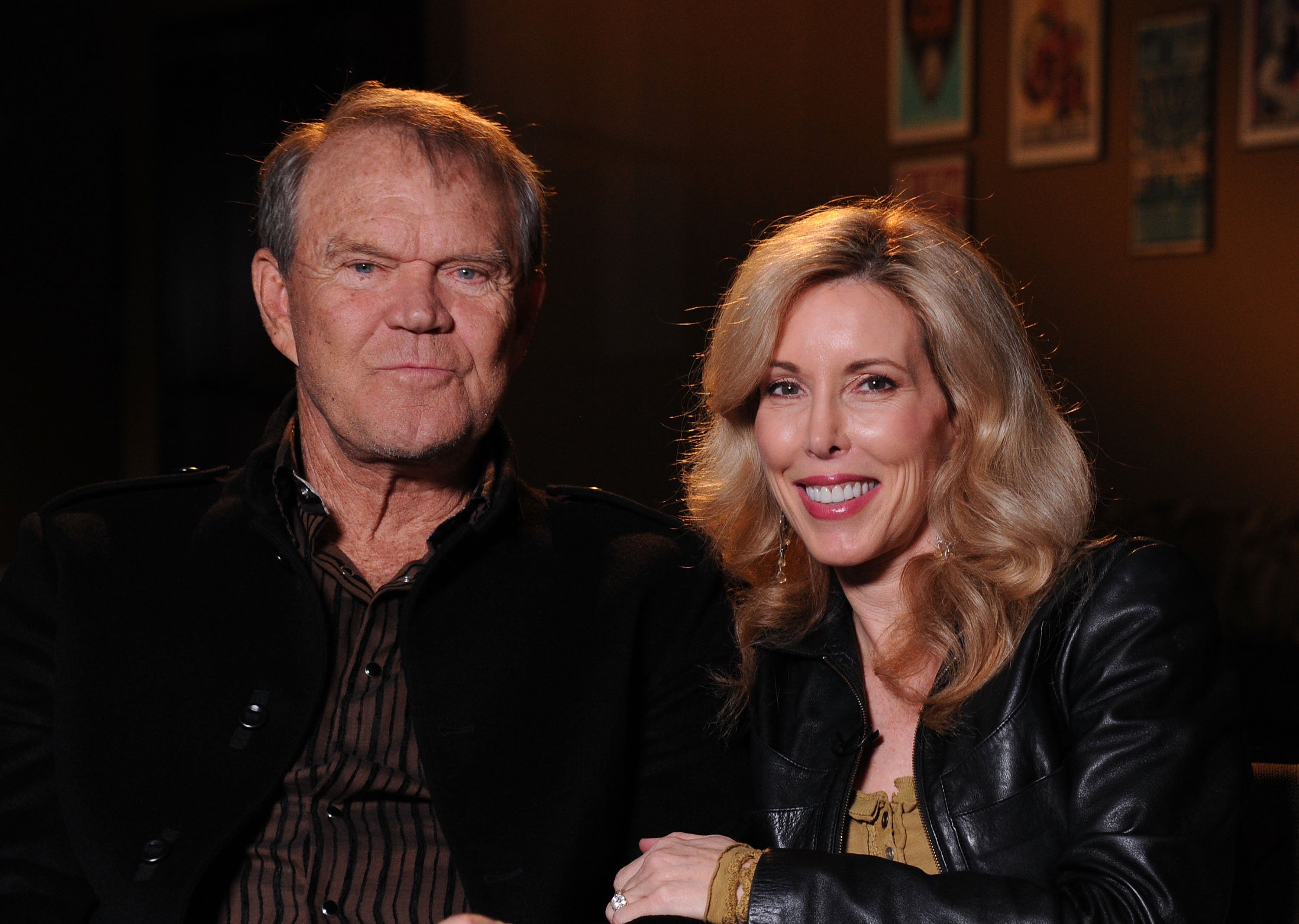 The 60 years old widow did not shy from talking about Campbell's struggle with alcohol and cocaine abuse. To her, it was something to share because it inspired her.
The best memory the Arkansas' guitar player left his wife was his early morning ritual that his wife still missed. Kimberly Woolen recalled to Closer Weekly:
"Every morning, he used to give me a big hug and whisper, 'I'm in love with you.' We had a lot of trials, but we were so in love throughout our marriage." 
The last wife of Campbell is not the only one with a deep love for the singer. Campbell's ex-girlfriend, Tanya Tucker, revealed in 2016 that she still regretted they were no longer together.
The relationship between then 44-year-old Campbell and 21-year-old tucker was described as the wildest love affair in showbiz at the time. In 1981, she revealed to People that she wanted to marry Campbell.
Despite having been apart for more than 40 years, Campbell's former girlfriend still gushed to Entertainment Tonight that she always loved the "Rhinestone Cowboy" singer who was already married to Kimberly Woolen at the time. 
The Glen Campbell Museum opens on April 22, the day Glen would have been 84. From all indication, the music star is still sorely missed.