A Glimpse into Late Singer Glen Campbell's Fight with Alzheimer's
In the last years of his life, late country singer Glenn Campbell had a very public battle with Alzheimer's disease. One year after his diagnose, he went on his last tour around the U.S and sang for sold-out venues before the condition took over his life.
Glenn Campbell was, for over five decades, an icon of country music and one of the best guitar players in the industry.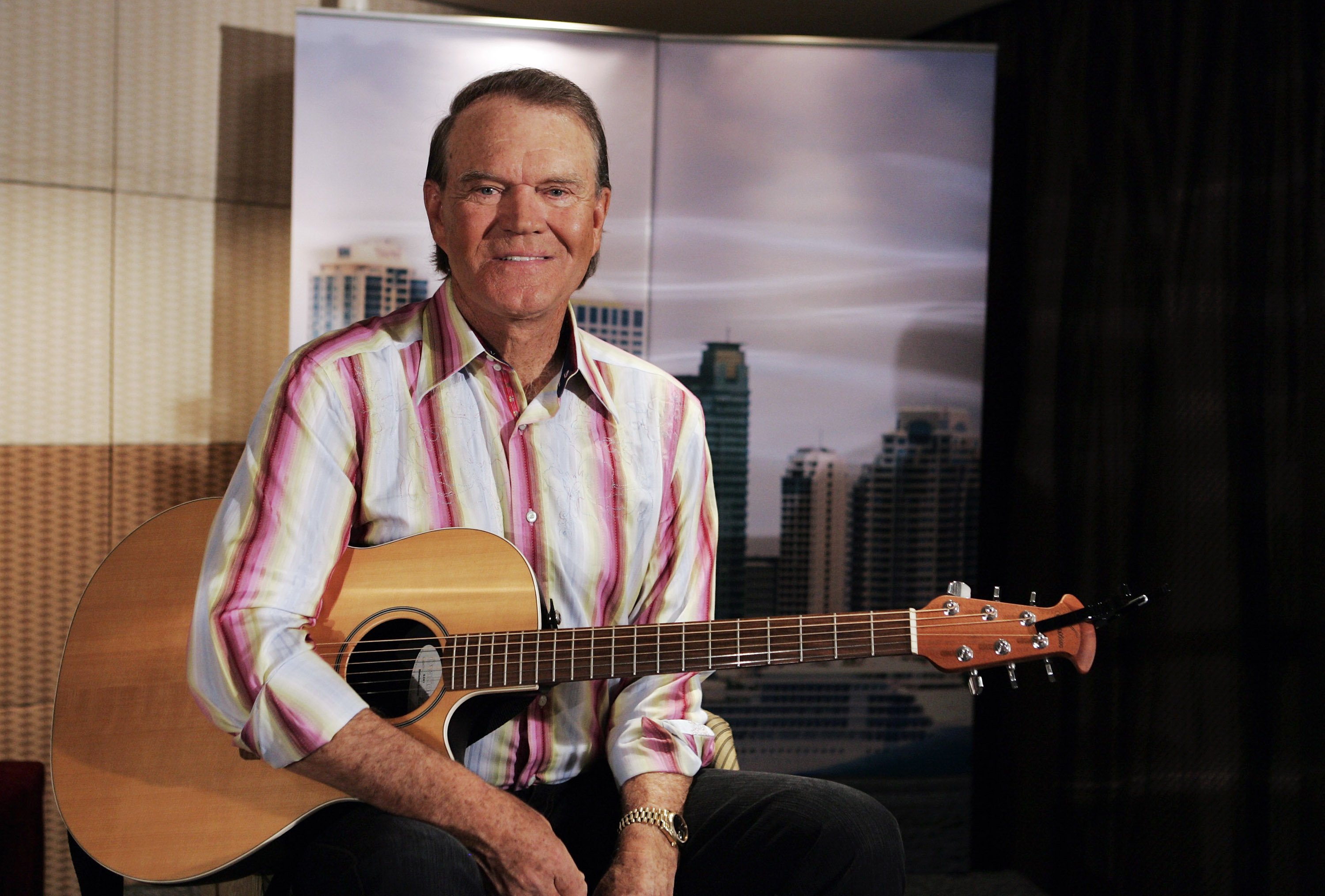 Sadly, he was diagnosed with Alzheimer's disease in 2011. And in a courageous move, he decided to come clean to the press and his fans about it, to advocate for a cure and help to erase the stigma around the degenerative disease.
Here's his story.
Campbell's career
The seventh of twelve kids from a family of sharecroppers, Campbell started playing guitar at age 4, and although he never took music classes, his talent was innate.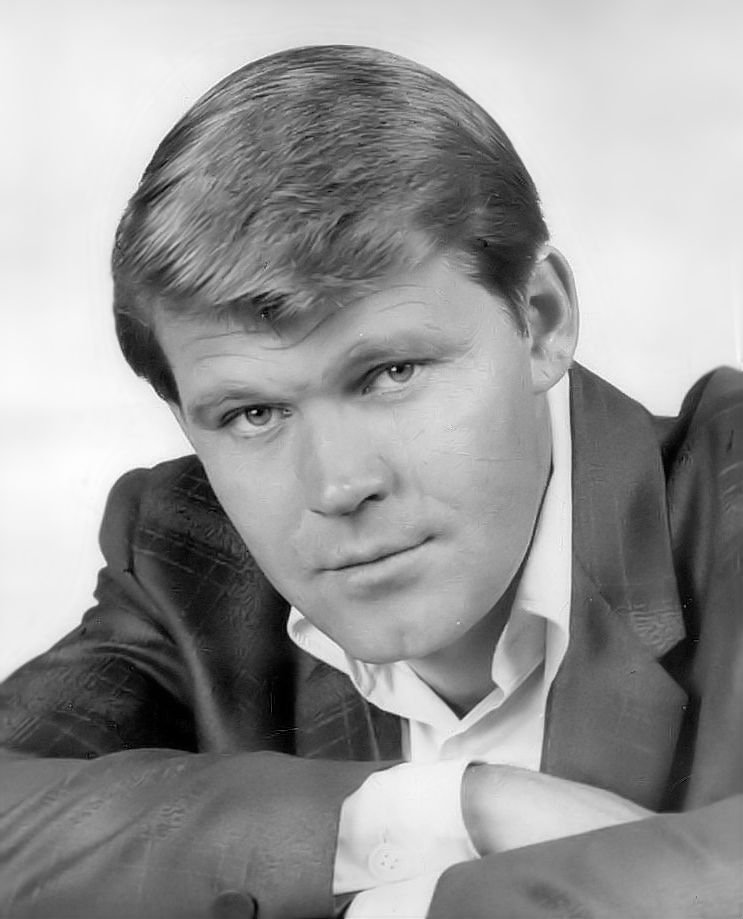 He started playing on local radio stations and festivals as time went by, and then joined his uncle's band at 17 before moving his own group, the Western Wranglers.
In 1960, he moved to Los Angeles, where he became a session musician, playing guitar, writing songs and recording demos for other artists. There, he was part of a group of studio musicians later known as the Wrecking Crew, who were considered the best at the job at the time.
Campbell played guitar in records for Ricky Nelson, the Beach Boys, Frank Sinatra, the Monkees, Nat King Cole, and Elvis Presley.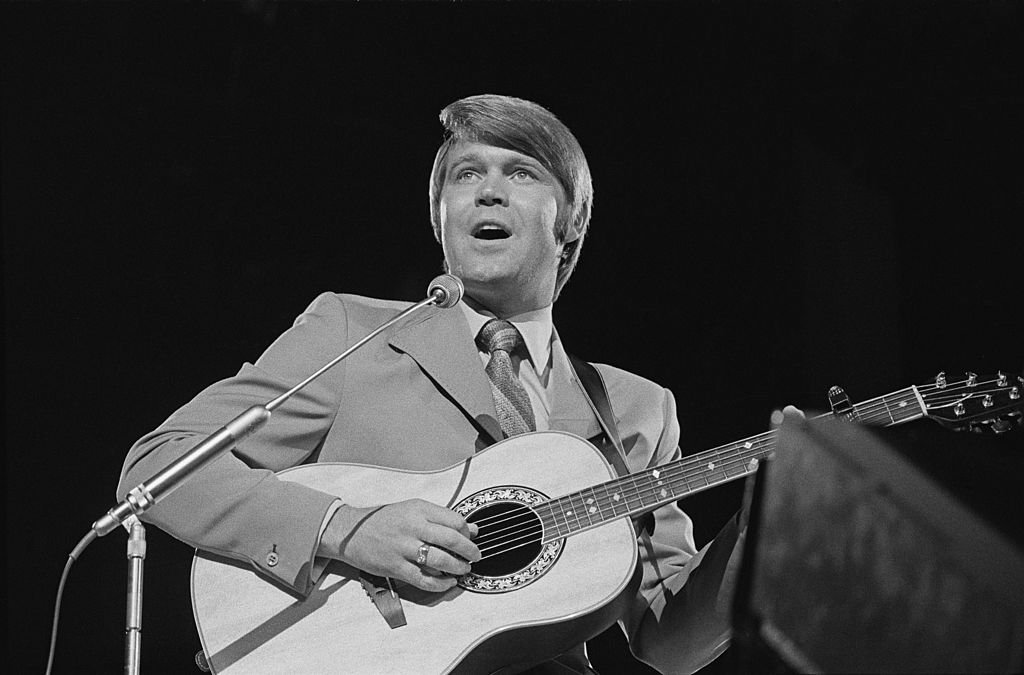 He did some solo releases in the following years, but it was in 1968 that his fame skyrocketed.
After hosting a 1968 summer replacement for the variety show "The Smothers Brothers Comedy Hour," CBS offered him his own show, thus "The Glen Campbell Goodtime Hour" was born.
The show ran from 1969 to 1972, and Campbell hosted some of the biggest names in music, including the Beatles, the Monkees, Neil Diamond, Johnny Cash, and Willie Nelson.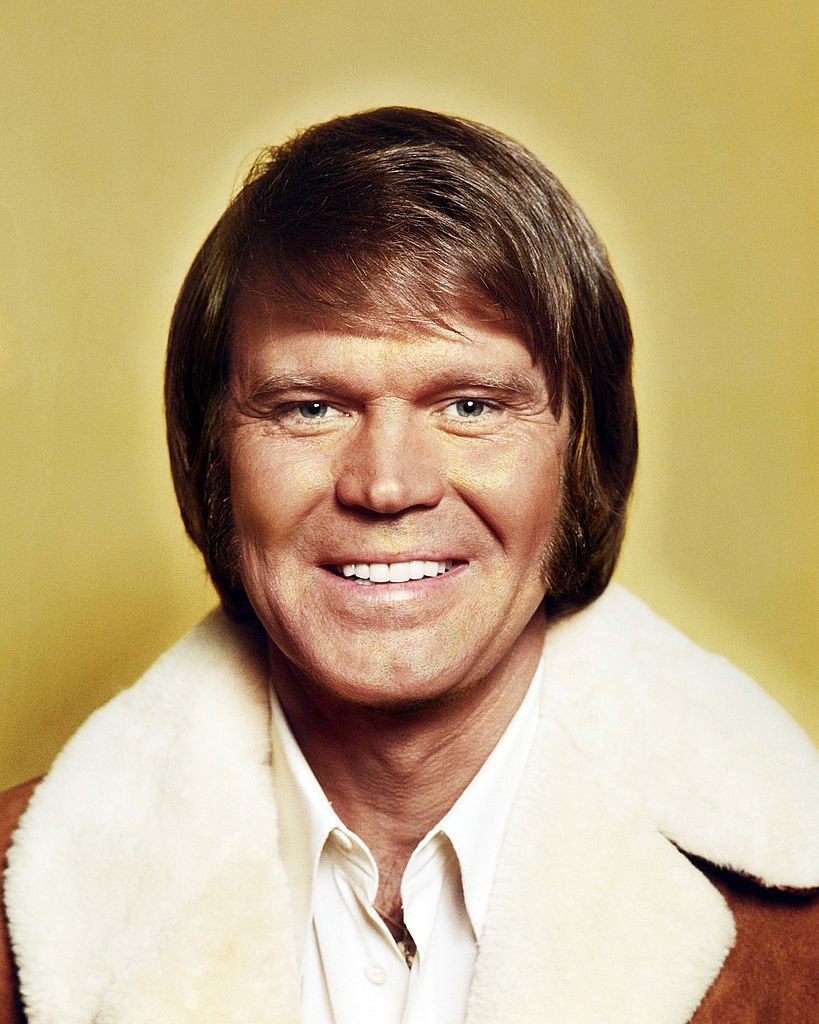 In the mid-'70s, Campbell released what he considered his best song, "Rhinestone Cowboy," which reached number 1 on the charts and sold over 2 million copies, settling his place in the country music industry for the next decades.
Campbell recorded and released 60 studio albums and six live albums between 1962 and 2017, sold over $50 million records, and won 10 Grammy Awards, including the Grammy Lifetime Achievement Award.
Alzheimer's kicks in
In 2009, Campbell's wife, Kimberly "Kim" Woollen, started to notice the singer was having issues with short term memories and other cognitive impairments.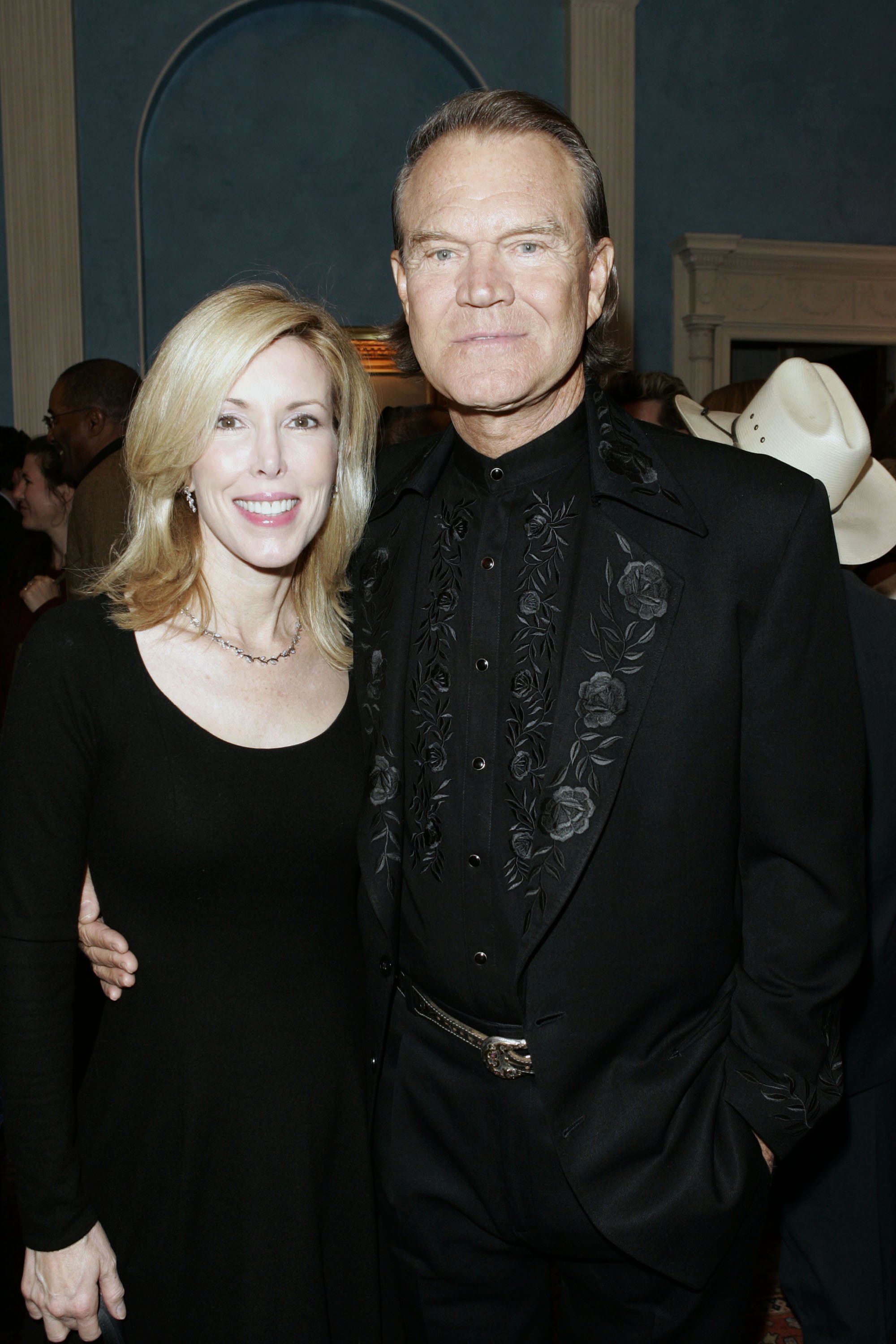 However, it was two years later that the "Wichita Lineman" singer was officially diagnosed with Alzheimer's disease.
"Once I knew that he had Alzheimer's, everything started making sense," Kim told the Tennessean. "And that fills you with compassion when you can understand it. From the time that I understood, I was there for him every single second."
At the time, there were plans for Campbell to release the album "Ghost on the Canvas," so instead of pressing pause to his professional life because of the disease, Glen and Kim decided to share the news with the world.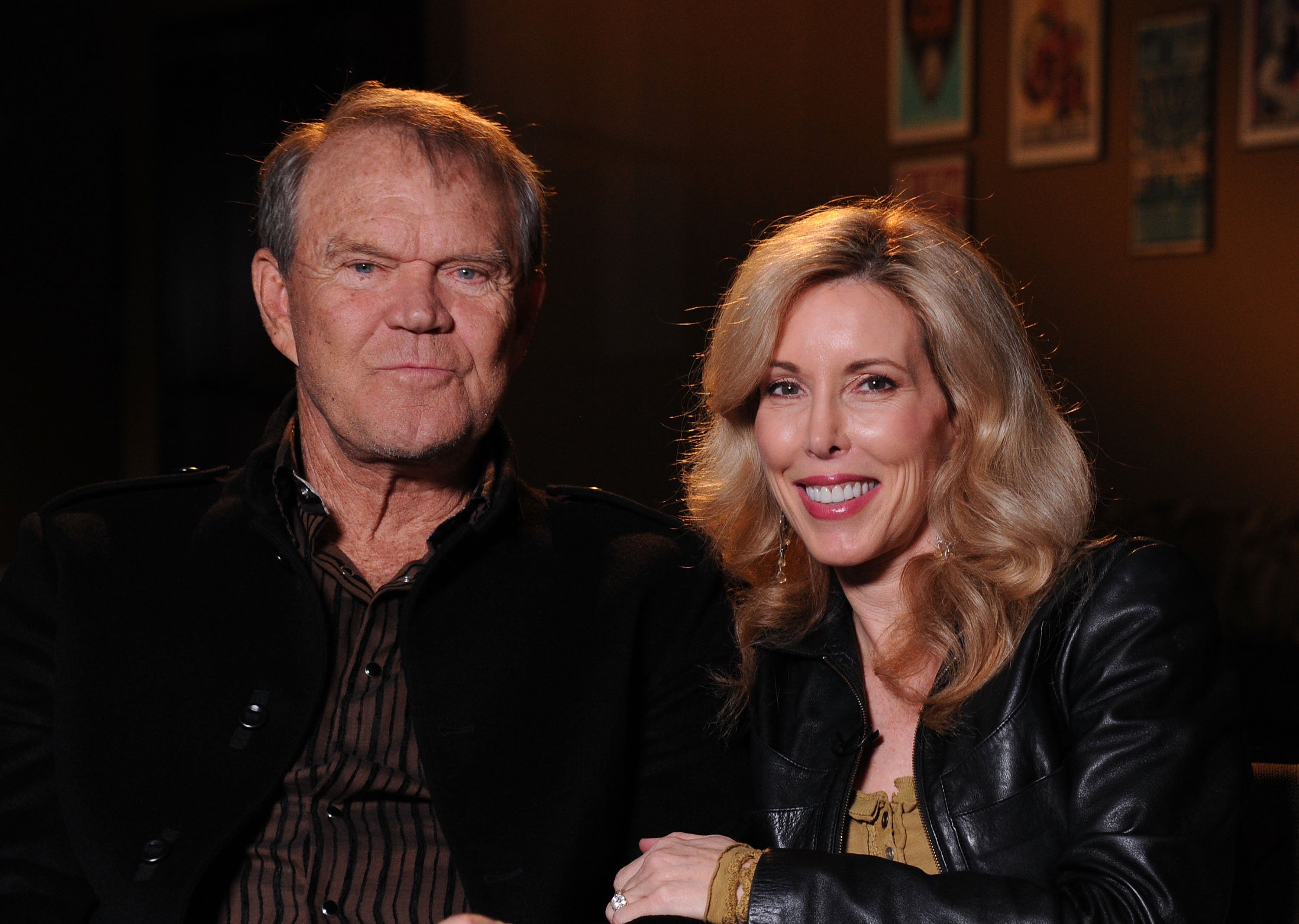 "Glen is still an awesome guitar player and singer," Kim
told
People at the time. "But if he flubs a lyric or gets confused on stage, I wouldn't want people to think, 'What's the matter with him? Is he drunk?'"
While Glen added: "I still love making music. And I still love performing for my fans. I'd like to thank them for sticking with me through thick and thin."
Farewell tour, documentary and the heartbreaking song
Soon after, they announced Campbell's farewell tour, which took him across the U.S with over 150 tour dates—which he aced with the help of his youngest kids as his band, and a reliable teleprompter that reminded him the lyrics.
While he was touring, a filming crew followed Campbell around for the creation of the 2014 documentary "Glen Campbell: I'll Be Me," which included the final song he recorded, "I'm Not Gonna Miss You."
The sad tune touches on the consequences of Alzheimer's with lyrics like: "I'm still here, but yet I'm gone," and "You're the last person I will love / You're the last face I will recall / And best of all, I'm not gonna miss you."
The song was nominated for "Best Original Song" at the 87th Academy Awards and won Grammy Award for "Best Country Song" that same year.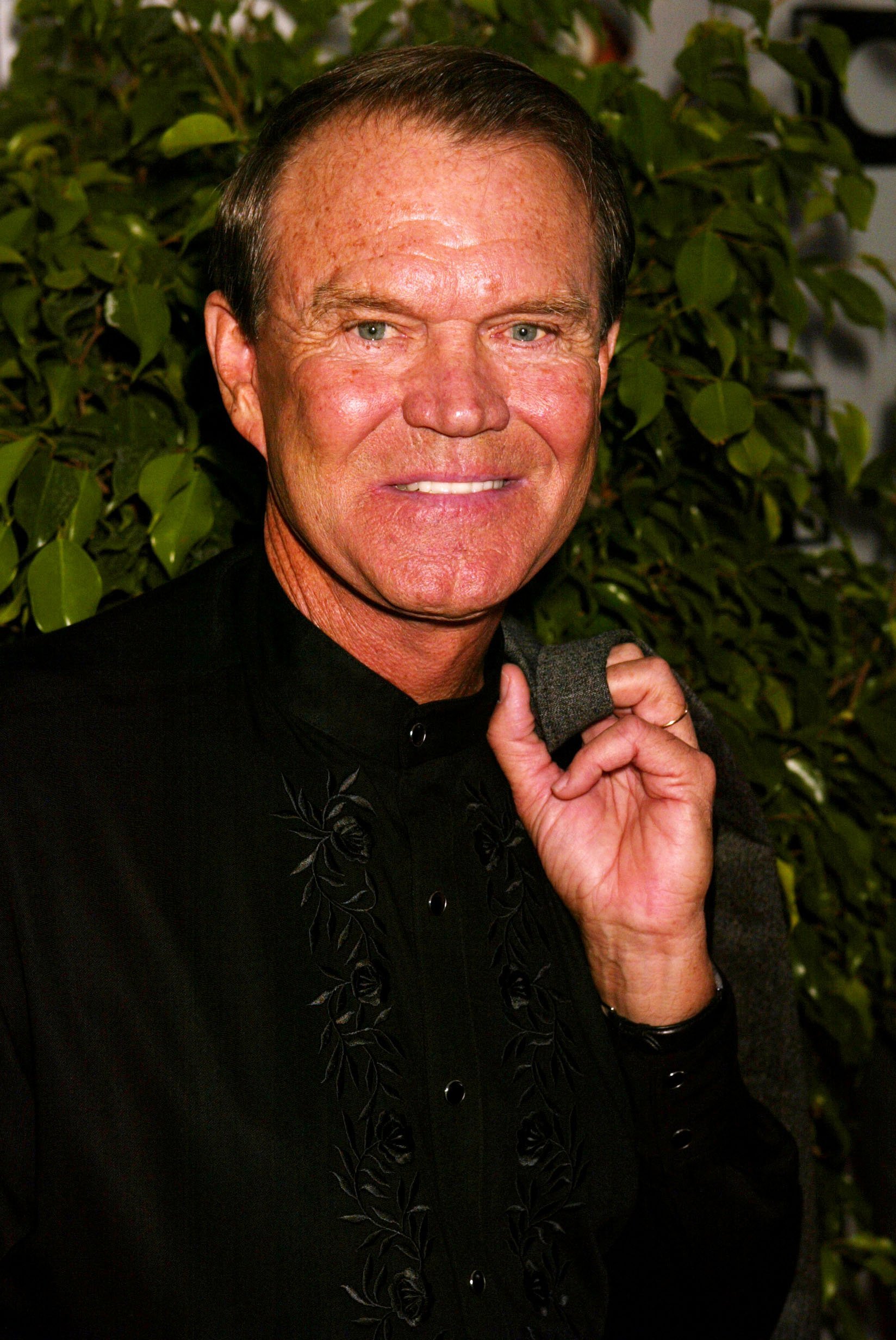 The final years
As the disease progressed, Campbell became combative, and it was hard for his family, especially his wife Kim, to be their caregivers.
So, in March 2014, Kim chose to enroll Campbell in a long-term care facility near their home in Nashville.  "You can't do it all by yourself," Kim said. "So, don't be a martyr."
In 2015, People visited the singer at the facility. He no longer recognized his family and couldn't sing or play guitar. But for his wife, he was still the same man she fell in love with.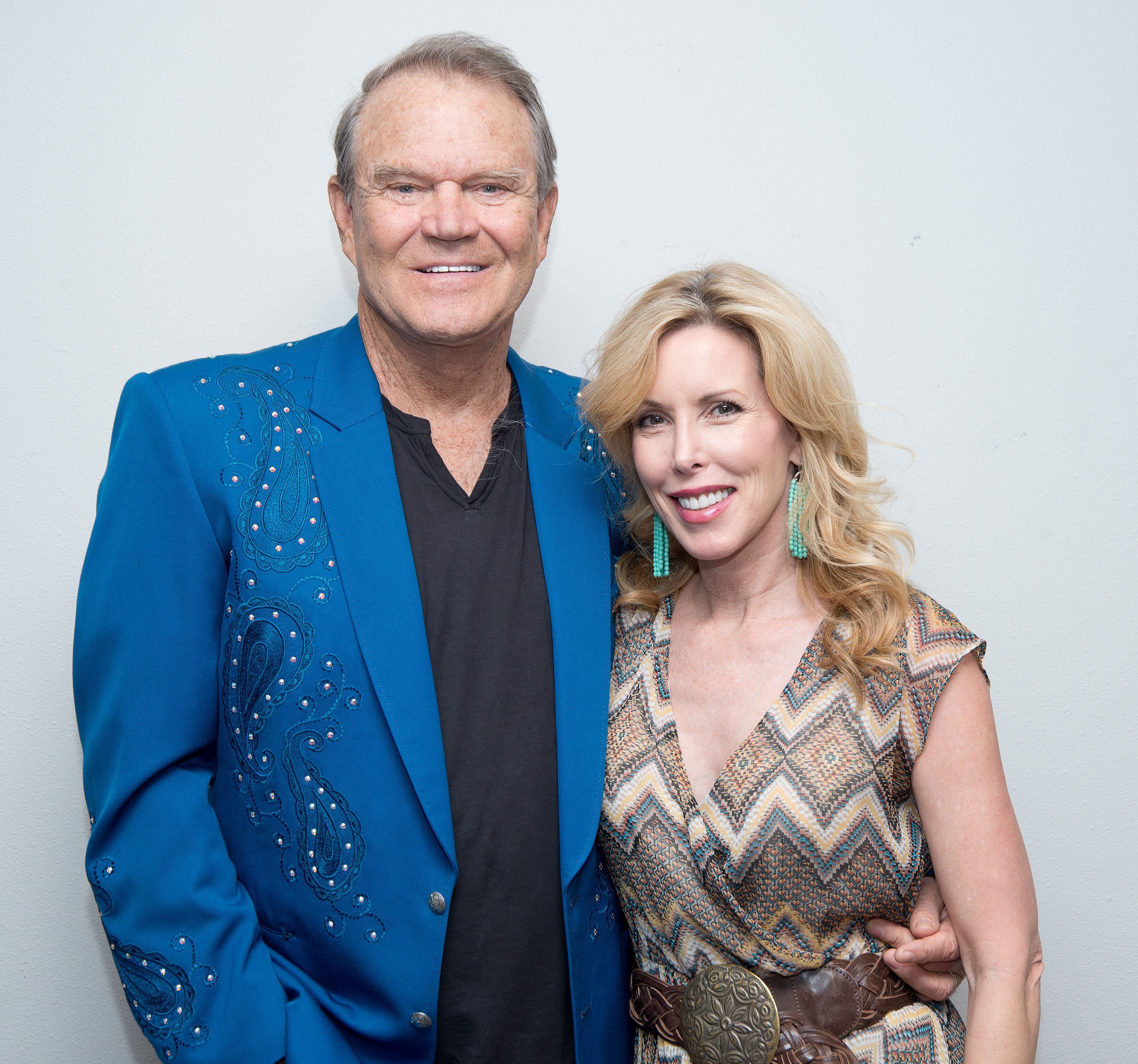 "He still has the same essence," she told the publication. "He still has the same twinkle in his eye. He has the same chuckle, and he's still an entertainer."
One of his daughters, Debbie, said every time she visited he would reach out, hug her and say "Oh, my baby girl." "It'll go away and it'll come back, [but] if I hear it five to six times when I'm there, I'm good because it means he came to me at that moment," she added.
His family was proud of Glen for helping raise awareness about Alzheimer's through the intimate documentary that captured his early battle with it.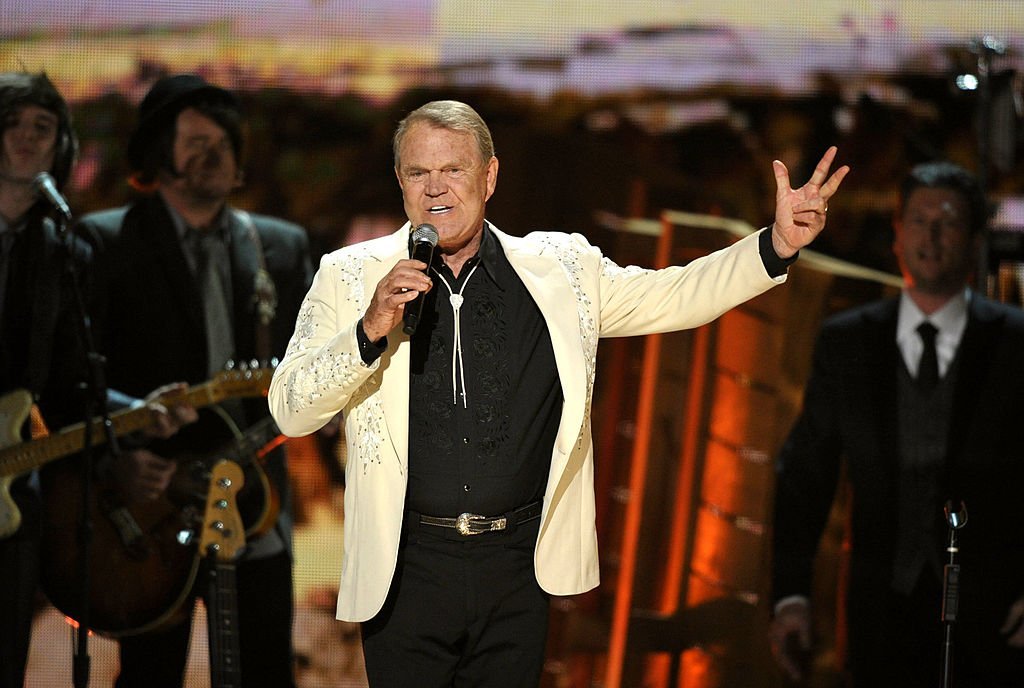 "I'm very grateful that he turned something horrible into something with great meaning," said his daughter Ashley. "He didn't let it get him down and he was always happy to be there," added his other daughter, Shannon.
Campbell passed away on August 8, 2017, at the age of 81.