Why Al Roker Thinks Raising Kids to Be 'Colorblind' Was a Mistake
Television host Al Roker and other hosts of the "3rd Hour of Today" show talked about raising colorblind kids and the things they have dealt with in the wake of George Floyd's death.
Al Roker and other hosts of the "3rd Hour of Today" had an open discussion about racism and people of color following the death of George Floyd.
Al Roker, Craig Melvin, Sheinelle Jones, and Dylan Denver discussed their views on the issues facing people of color and how this is beginning to affect their homes and what messages they have to pass across to their kids.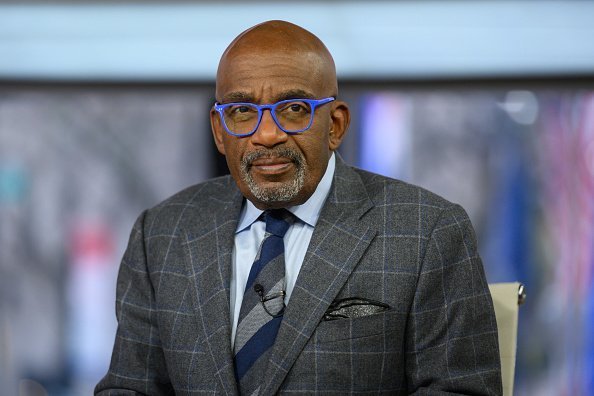 In her discussion, Dylan talked about how her three-year-old son began to notice the difference between people and asked questions about skin tones. She stated that it was difficult for a person to be color blind since it was normal for people to see color.
Al then stated that he felt people used the term "colorblind" because it sounded good and was something people said to justify themselves. He said:
"People say I don't see color, I see you. Well, my color is part of me."
Sheinelle Jones then opened up about how she unconsciously waited for her kids to begin noticing that they were different from other kids in their schools since they went to a diverse school. She then said that the wait ended when she had to have a conversation with her daughter, Clara, when she got into first grade.
Sheinelle also said that her conversation with her daughter began when she had gotten back from school and complained about her hair, not swinging like the other girls' hair in her class. This forced her to understand that Clara was beginning to notice the difference between herself and the other girls in her grade.
Al and the host are trying to make sense of the current state of things.
Al proceeded to ask Craig if he was surprised at the number of people who have reached out following the death of George Floyd and Craig affirmed that he was surprised at how some colleagues and friends have reached out to ask if he was doing okay.
Craig then expressed that he and his wife Lindsay were in a peculiar situation because they have lived a life without seeing race first but were hugely aware of it and have tried not to be consumed by race.
Craig also touched on the fact that with his biracial kids, he was aware that the world was going to view them as black, and they were probably going to have to deal with issues he and his wife never dealt with while growing up.
The hosts then touched on how it was surprising that the country tried to show they were far along when it came to racial issues when some pressing matters still needed to be addressed.
In one of the previous conversations Al had with the other hosts, he touched on how he had taught his son Nick to be quiet and polite whenever he encountered the police.
Al Roker also mentioned that he was never genuinely settled until he saw his son walking through the door because Nick had to take the subway system, which often posed dangers to people of color.
The hosts of the show have been having these conversations following the death of George Floyd by a police officer kneeling on his neck. With the protests and campaigns ongoing, Al and the host are trying to make sense of the current state of things.