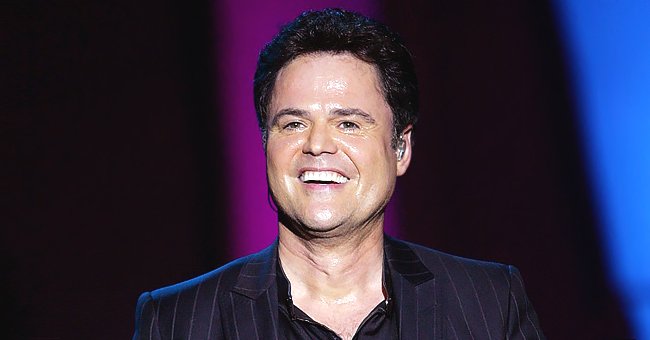 Getty images
Donny Osmond Loves Joking on Instagram — A Glimpse into His Best Jokes

Donny Osmond has cemented himself as an all-round entertainer with his numerous jokes on Instagram that have had us laughing all the way!
After conquering the world of music, reality show, and making our jaws drop as a teen idol, it seems Donny Osmond is moving on to comedy, as seen on his Instagram page.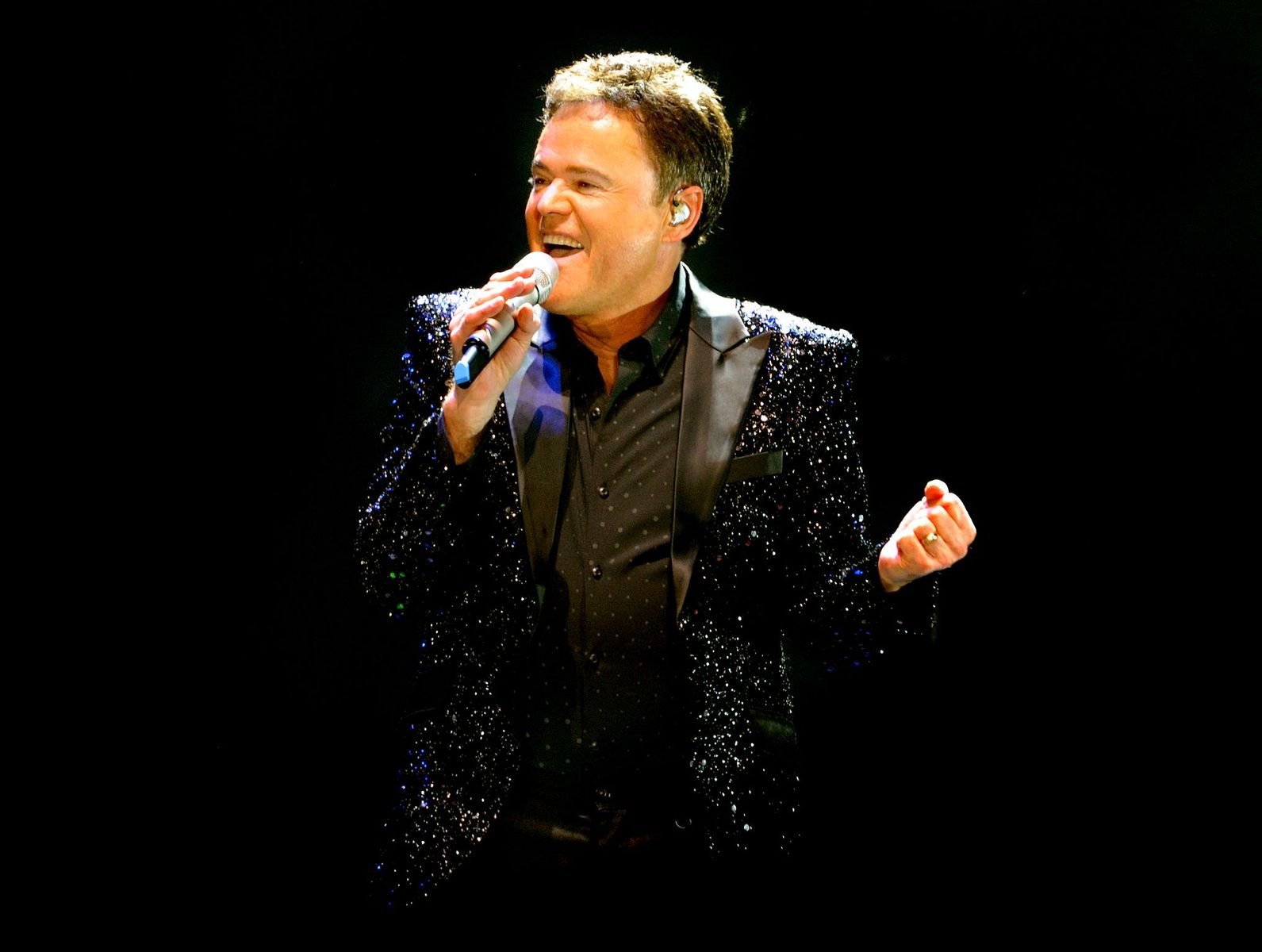 Donny Osmond on stage at Manchester Arena on January 21, 2017 | Photo: Getty Images
Since retiring in 2019, Donny has kept busy making his 196,000 followers laugh daily with his funny anecdotes and hilarious dad jokes, and we are here to give you a glimpse into his best jokes!
Donny broke into the spotlight with the 1970s variety show "Donny &Marie," which saw him and his sister entertain fans.
DONNY & MARIE AS DOGS
As recalled by Closer Weekly, On May 13, Donny causes ruckus on social media when he reposted a photo a fan shared of their two dogs wearing outfits he and his sister used to wear on the "Donny & Marie" variety show.
One dog had on Marie's trademark pink wig and glittering dress while the other rocked Donny's tan boots and cowboy hat. The hilarious picture was captioned:
"On day 44 of quarantine, I discovered what @marieosmond and I would look like as dogs."
THE GHOST OF DONNY & MARIE
After ending his decade-long residency in November 2019 with his sister, Donny made a joke about his "ghost" still watching over the Flamingo resort in Las Vegas with a faded photo of their billboard outside the building.
On March 23, he gave fans an update of how the billboard was faring with a new photo of what the Flamingo looks like. Alongside, the image, Donny joked about his ghost still being present writing:
"The #LasVegas Strip may be quiet for a while, but I'm still here watching over the city."
DONNY THE HEARTBREAKER
Despite being 62, Donny still considers himself the teenage heartthrob he was years ago. This was the case when Closer Weekly reported that he joked about being a heartbreaker in a post.
Donny shared a photo of a Berry's World comic page that saw a girl consoling her friend who was weeping over his marriage to his wife, Debbie. The image which had fans crackling had the words:
"I know Donny Osmond's marriage is hard to take, but just remember Shaun Cassidy is still available."
Admitting that he's quite the heartbreaker, Donny apologized to the thousands of women he had upset but not without mentioning that he's "got a great girl" in his wife of 42 years.
FROM THE OSMONDS TO THE RABBITS
Back in 2017, Donny made an appearance on ITV's Lorraine to talk about becoming a grandfather for the 9th and 10th time.
According to The Mirror, while sharing the great news about his ever-increasing family, Donny joked that they were changing their names from "the Osmonds to the rabbits."
Closer Weekly recalls that Donny broke into the spotlight with the 1970s variety show "Donny &Marie," which saw him and his sister entertain fans.
Since then,
Donny
has
grown
to not only become a household name but a family man with five sons and ten beautiful grandkids, per Closer Weekly.
Please fill in your e-mail so we can share with you our top stories!