Meet Gary Payton's 4 Beautiful Children Including 2 Sons Named after Him
Legendary former basketball star Gary Payton has stepped away from the spotlight since his retirement in 2007 and has four grown-up children.
Gary Payton was a professional basketball player who dominated the game in the 90s till the late 2000s. He started his career as a point guard and was best known for playing for the Seattle Supersonics for thirteen years.
He became one of the most remarkable defenders in the history of the NBA and was nicknamed "The Glove." In June 1997, Payton decided to settle down and get married to Monique James.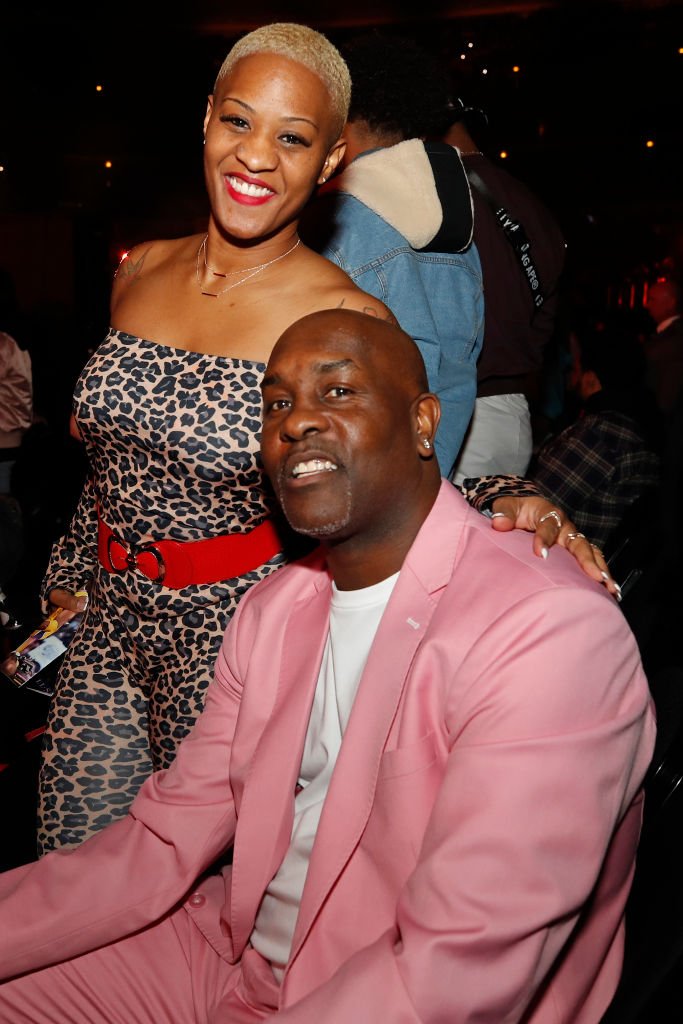 They had three children together, two sons, Gary II, Julian, and a daughter, Raquel. He and Monique eventually separated. He had another son with another woman, Gary Jr.
The former athlete was often humorously referred to as basketball's version of George Foreman for naming his sons after himself.
GARY'S FIRST SON, GARY II
Gary II was born in 1992 and started following in his father's footsteps in high school. He attended Spring Valley High School and played basketball for two years before moving on to play in Salt Lake Community college.
His professional career fully began in 2016, and his father talked about his aspirations for him and said:
"My son might have to be more aggressive. He's going to have to work on a lot of stuff, but that's a good thing. He's got a lot of veterans on his team..."
After his career began in full swing, Gary had already started to show off his prowess. By 2019, he had already appeared in 29 NBA games between the Milwaukee Bucks and the Los Angeles Lakers.
GARY'S MOTHER, MONIQUE'S SUPPORT
In December 2016, not long after Gary II's great start in the league, Monique, his mother expressed her pride and joy in her son's blossoming career in an interview with the Dream Shake. She described him as a hardworking person who was his "own kind of guy" in the way he acted.
GARY SR.'S DAUGHTER, RAQUEL
Gary's only daughter, Raquel, was born to him and his former wife, Monique. The pair did an excellent job of keeping her out of the spotlight and giving her a great normal childhood. In 2019, Gary took to Facebook to share a post of his daughter, which he seldom did, to celebrate her birthday. 
"THE GLOVE'S" SON, JULIAN
The Glove's second son with Monique, Julian, also found passion in what had been the family sport. He took up basketball in high school.
In 2016, Gary Sr. sat courtside at one of Julian's games. There, he had a war of words with Josh Jackson after Jackson told him to make his son's teammates stop talking to him. Gary Sr. yelled:
"...When he got into it with me, his whole game went to [expletive] to me. He didn't score. He didn't do anything. That's what kids got to understand, you're not there yet."
GARY'S LAST SON, GARY PAYTON JR
Gary Payton Jr. was born to "The Glove" while he had a brief relationship with another woman whose identity was hardly ever discussed.
He, just like his half-sister, Raquel, often stayed away from the public eye. He keeps a relatively active Instagram account and often shares posts of himself.
Although the Paytons have a penchant for keeping things private, Monique sometimes shares pictures of Gary Jr. and showers him with affection. In 2015, she shared a sweet photo of herself with him with a sweet message wishing him a happy birthday. 
Raquel also takes up a significant amount of space on her mother's Instagram page with occasional selfies. In July 2016, the proud mom shared a photo of herself with all four of the Payton kids and showed off the big happy family.
Gary Payton Sr. had a successful career all through his active years as an NBA player. Now, he has a big family full of kids on whom he dotes on.