Ice-T's Wife Coco Austin Is Trying to Stay Positive Amid Chaos with Butterfly Nail Art
Coco Austin took some time out to give herself a good pampering amid the nationwide unrest. The swimsuit model visited the nail salon and added a fancy butterfly art nail extension.
In March, the World Health Organization declared the novel coronavirus as a global pandemic, and nearly three months later, the United States has the highest confirmed cases, with the death toll surpassing 100,000.
Also, the nation was thrown into a wave of protests last week, after the death of a Minneapolis African-American man, George Floyd, due to the brutality of four white police officers.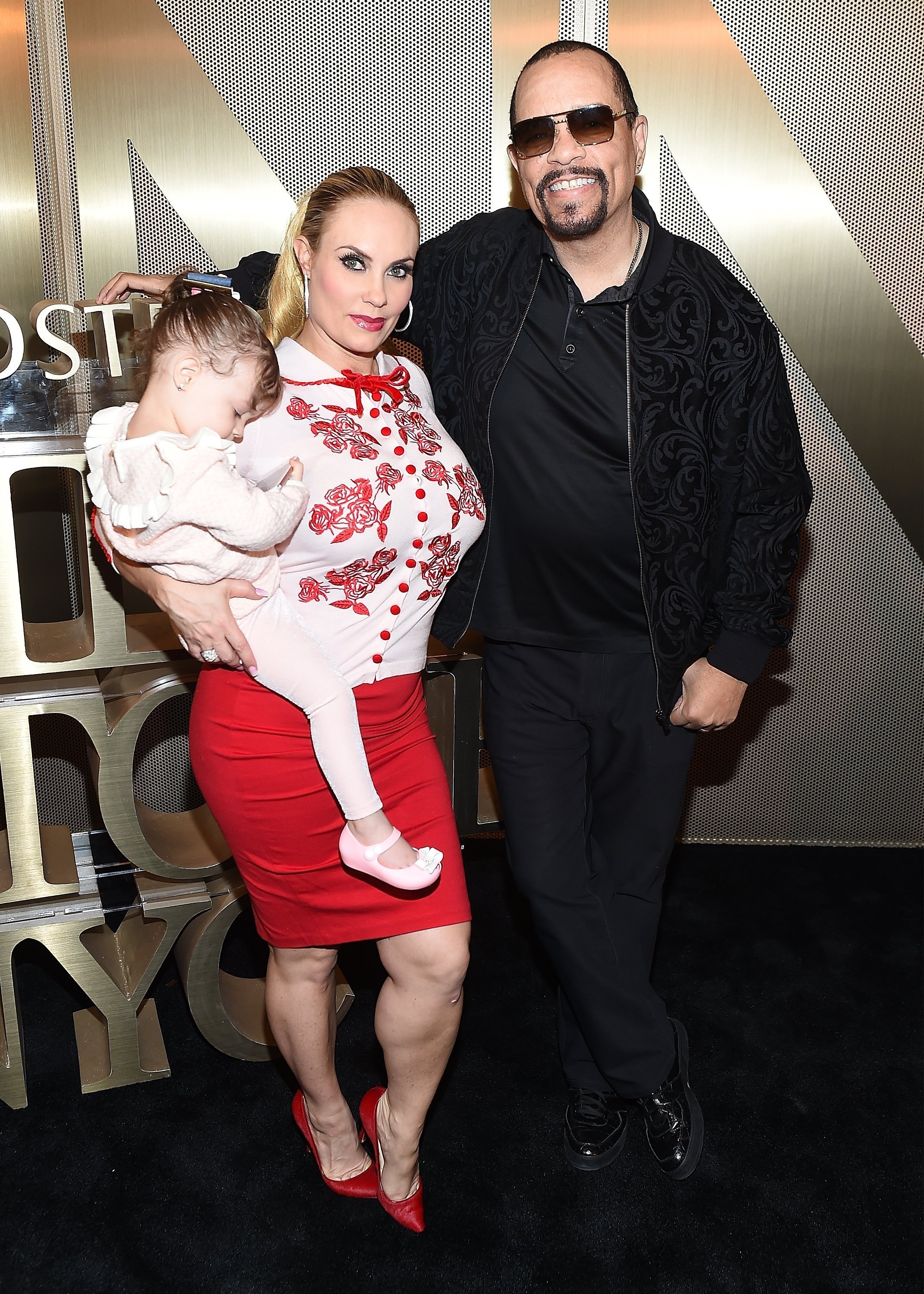 There have been nationwide protests, and several celebrities have joined the call for justice for the deceased. Admittedly it's been a tense few months, and the iconic rapper Ice-T's wife, Coco Austin, took some time out to take her mind off all the chaos.
The reality TV star who loves to pamper herself visited the nail salon and had a flamboyant job done on her nails. Coco took to her Instagram to show off her beautiful nail extensions, spiced up with butterfly art. She captioned the photos, writing:
"Trying to stay positive during this crazy time and had to get some butterfly happiness during a nail trip to salon..."
In one of the photos, the glamour model showed off her glittery nail extensions and also flaunted her expensive diamond ring.
The 41-year-old model got married to her husband, Ice-T (real name Tracy Lauren Marrow), in 2002, and the couple share a daughter, 4-year-old Chanel.
Chanel seems to be following in her famous mom's footsteps.
Coco and Ice-T are the perfect celebrity couple, and despite being together for nearly two decades, the lovebirds still seem to be very much in love. More than their love for each other is their shared passion for their daughter.
The pair often dote on their daughter, and Coco took to her Instagram to share a picture of her and Chanel twinning in matching floral dresses and pink purses over the weekend. She wrote in the caption:
"Feeling flowery today... We love our matching purses by @bellbeachwear."
Coco and Chanel seem to have the perfect mother-daughter chemistry as they struck a perfect pose in the picture while rocking their Hermes Birkin style purses.
Back in May, the TV personality shared a series of pictures of her and her daughter again twinning, but this time they adorned matching black and white swimsuits.
Chanel seems to be following in her famous mom's footsteps as she struck a perfect pose as she sat on Coco's hips in one of the pictures. The mother and daughter also showed off their strong bond in another photo as they shared a kiss.
Despite her very glamorous lifestyle, the sexy mother of one is very dedicated to her family, which is evident in how much she flaunts her husband and daughter on her Instagram page.