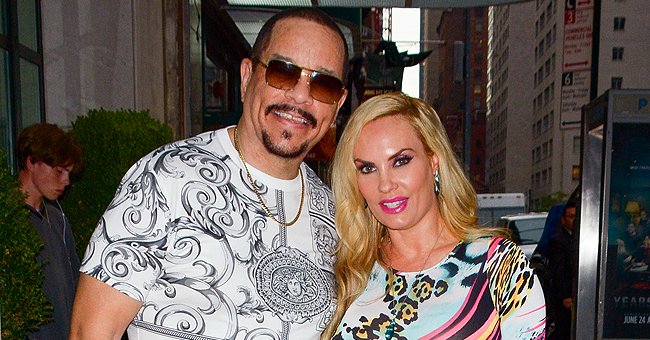 GettyImages
Ice-T's Daughter Chanel and Wife Coco Austin Sunbathe near Pool in Chic Swimsuits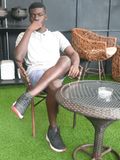 Reality TV star Coco takes to Instagram to show off two adorable photos of herself and her daughter, Chanel, having a fun girls' time together by the pool.
Rapper and actor Ice-T's wife, Coco, shared two beautiful pictures of herself with her daughter sharing quality mommy and daughter time by the pool in bathing suits of the same colors. Captioning the sweet photo, Chanel wrote:
"Im a very happy girl! Chanel on my hip and dogs always having fun! Dont need much! Suits-@wildblushbikinis."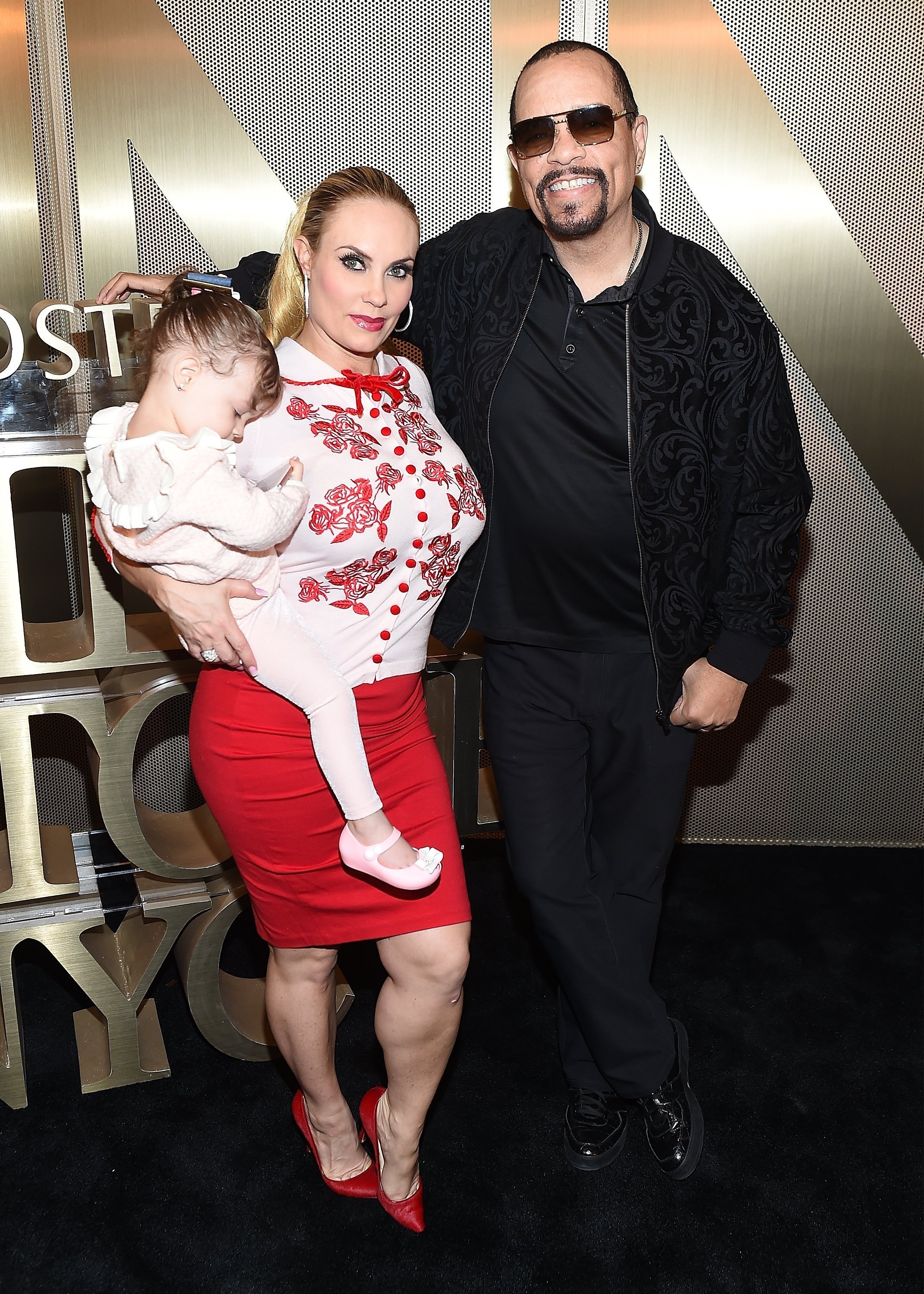 Coco Austin, Chanel, and Ice-T at the Nordstrom Men's NYC Store Opening on April 10, 2018 in New York City | Photo: Getty Images
Amid quarantine, the model and dancer struck a stunning pose, laying on her side by a pool while her four-year-old daughter, Chanel, found herself a comfy seat on her hip while striking a sweet and sassy pose.
The adorable duo donned almost matching bathing suits with Coco's swimsuit having a cheetah print included in the otherwise matching black and white stripes that her daughter's bathing suit was designed with.
The second photo on the slide showed both mother and daughter still in the position but with an exciting addition. Their bulldog showed up in the picture, looking dashing in a life jacket tailored for him, holding a toy with his teeth.
After a long tirade from the public, Coco has still not let the criticism alter her relationship with her daughter.
Coco and Chanel are forces to be reckoned with when it comes to their relationship as mother and daughter. The two are more often than not, attached by the hip, always looking fabulous and put together.
Chanel and Coco share such a tight-knit bond that some parts of their relationship have even begun to cause some concern to some people on social platforms. In 2019, the actress shared bits of her motherhood journey with a picture of Chanel breastfeeding. She wrote:
"I had a hard time breastfeeding the 1st week of when Chanel was born, I almost gave up but my family told me to hang for another week. Now almost four years later, Chanel still wants the boob."
It did not take long for the backlash to trickle in and critics to spring up and take to the comment section to express their disapproval about Coco still breastfeeding her daughter when she was already well into her toddler years.
Other mothers who shared a similar mindset with the actress defended her to the best of their abilities, sharing their own similar experiences and claiming that there was nothing wrong with what Coco was doing.
After a long tirade from the public, Coco has still not let the criticism alter her relationship with her daughter. In March, she once again took to Instagram to display the lasting bond between her and a breastfeeding Chanel, who tenderly placed a hand on her mother's cheek.
The gorgeous looking 41-year-old is a proud mommy and has no hesitations when it comes to showing off her bond with her toddler. Sometimes, however, she slightly reminds her fans that she's still a bombshell in racy, sizzling photos all by herself.
Since Ice-T and Coco tied the knot back in 2012, the pair have been nothing but happy together, especially with their vibrant bundle of joy, Chanel.
Please fill in your e-mail so we can share with you our top stories!