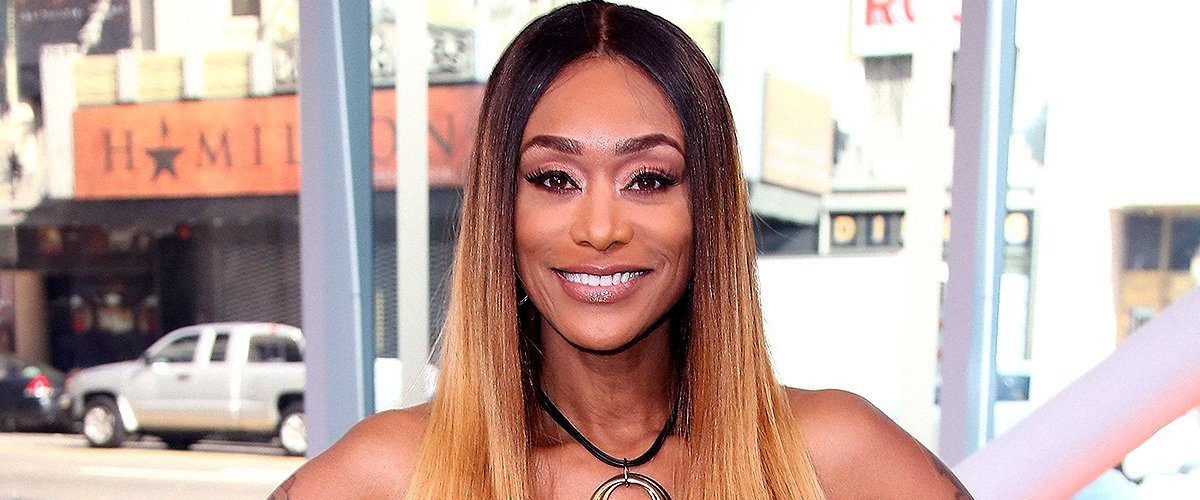 Getty Images
Tami Roman's Two Daughters Are All Grown-Up and One Is an Aspiring Rapper

Meet Tami Roman's beautiful daughters, who have turned out to be as gorgeous as their mom, and super talented to boot.
"Basketball Wives" star Tami Roman shares two beautiful daughters with ex-husband NBA player Kenny Anderson, to whom she was married for 7 years.
Jazz, 23, and Lyric, 25, grew up in the world of showbiz, and they both have budding careers in music and entertainment.
Jazz admitted in an interview that she had harbored some resentment towards her father for his distance throughout her childhood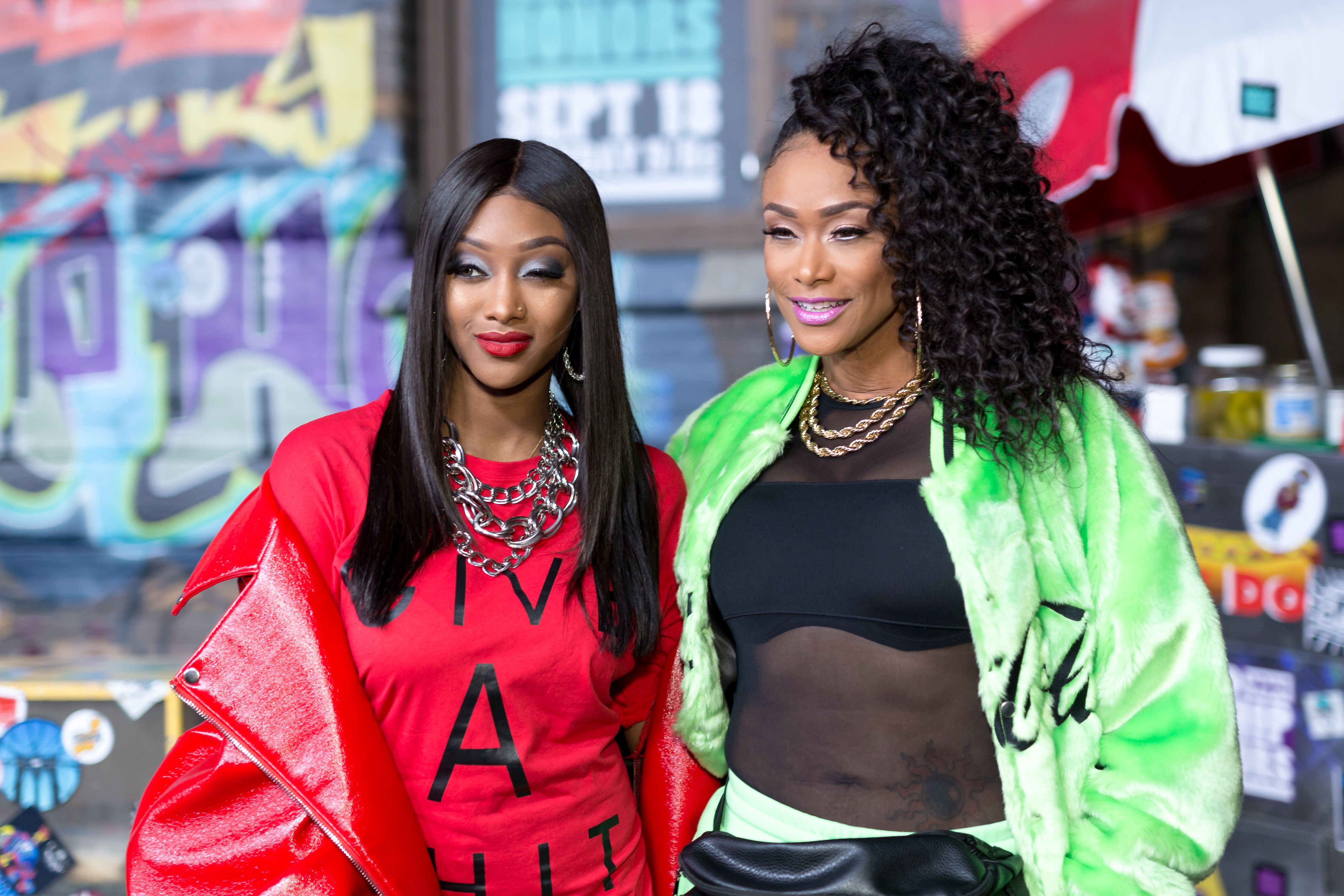 azz Anderson and Tami Roman at the VH1's Hip Hop Honors: The 90's Game Changers in 2017 in Hollywood | Source: Getty Images
FAMOUS MOM
Lyric and Jazz were born into the world of celebrity glamour, with an actress mom and a sports star dad.
Tami is an actress and guested on several hit shows like "Married... with Children," "The Parkers," and "Moonlight," before breaking into the big time in the reality show "Basketball Wives" in 2010.
FAMOUS DAD
Tami was Kenny Anderson's first wife, but he already had a daughter with DJ Spinderellal of the rap group Salt-n-Pepa, Christy, who was two when the basketball pro married the actress.
In total, Kenny allegedly has 7 children, including Lyric and Jazz, and son Kenny Jr, whom he shares with his second wife, Tamiyka R Lockhart. Kenny married his third wife, Natasha, in 2004.
MEET JAZZ ANDERSON
Tami and Kenny's youngest, Jazz is an aspiring rapper and songwriter who frequently releases her music on iTunes and SoundCloud, and had a hit with the song "All I Want" in 2016, when she was just 18.
Jazz may be as stunning as a mom, but she is also sporty just like dad and played basketball in high school, and for the NCAA at Prairie View A&M University, a prestigious HBCU in Texas.
Jazz admitted in an interview that she had harbored some resentment towards her father for his distance throughout her childhood when he was at the height of his career. Kenny suffered a stroke, and this led Jazz to let go of her anger and resentment.
MEET LYRIC ANDERSON
Lyric is a gifted screenwriter as well as an actress -- she studied acting with famous acting coach Troy Rowland. In collaboration with her mother, she wrote the screenplay and acted in the critically acclaimed short, "Sundays At Noon."
Lyric was also a successful child model with the prestigious Ford Agency, and she lent her face to numerous national campaigns, including Baby Phat, Mattel, and Payless Shoes.
Lyric shares her sister's singing talent and has worked with Def Jam executive Eric Nicks, as well as writing songs for Crush, Tantrum Music Group's five girl group. While juggling her writing and her acting, Lyric still finds time to attend law school.
TAMI ROMAN REMARRIED
Tami started dating former NFL player 17-years-younger Reggie Youngblood in 2013. In 2018, the couple stunned fans by eloping and announcing a Las Vegas wedding on social media.
Tami admitted that getting married was Reggie's idea, and one she finally agreed to after some soul-searching. She revealed:
"This man genuinely loves me. And this is something that he wants and never experienced. So I'd be selfish to not travel down that road with someone who I really love."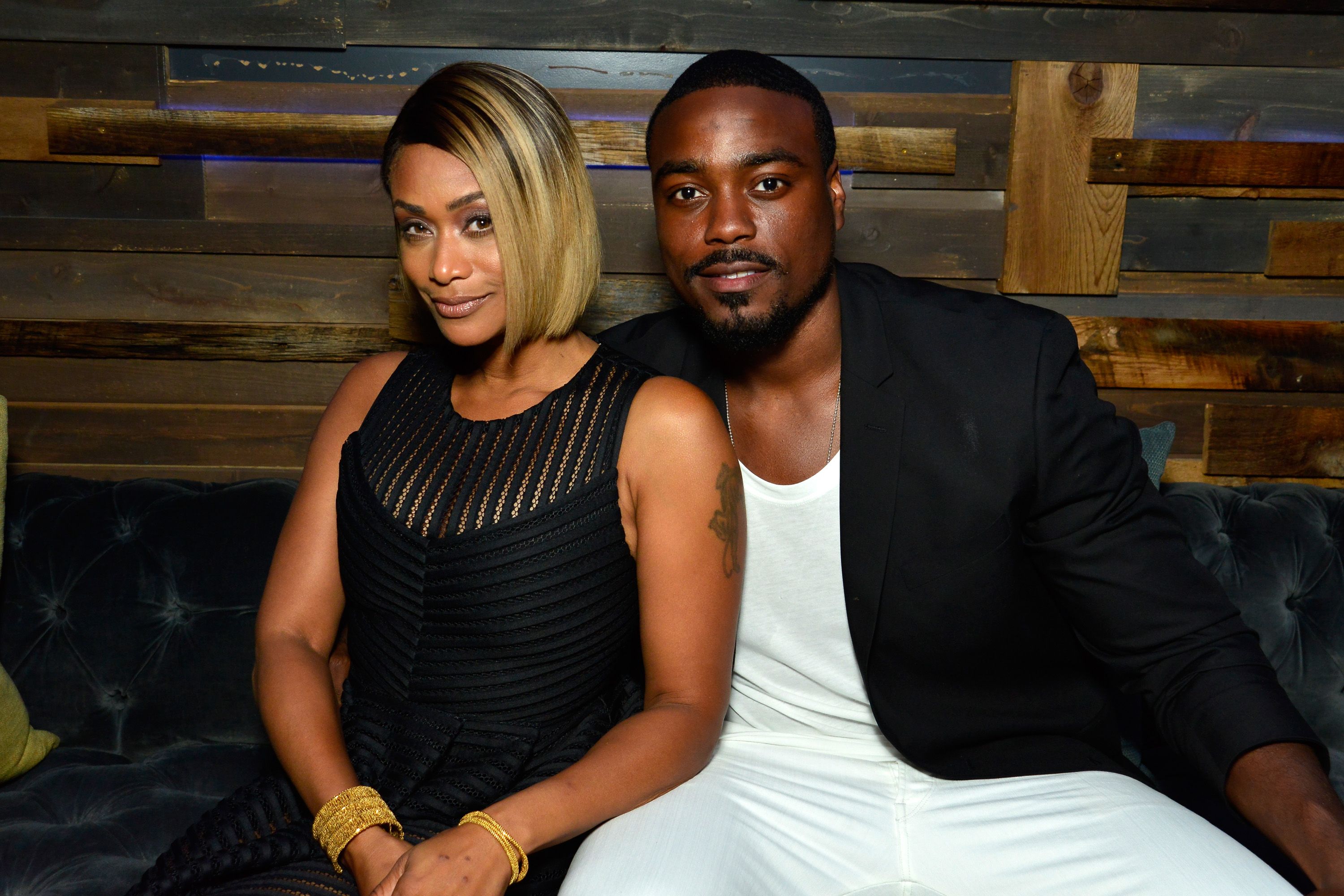 Tami Roman and Reggie Youngblood at the premiere party for the third season of "Marriage Boot Camp Reality Stars" in 2015 in West Hollywood | Source: Getty Images
Tami now 50, revealed that in 2015 she suffered a miscarriage at 10 weeks, losing the baby she and Reggie so desperately wanted. Tami admitted that the miscarriage was due to her health issues. She said:
"I have a prolapsed uterus and am diabetic. I battle bouts of hypoglycemia due to my diabetes and my blood pressure continually ran high."
The loss of their baby hit Reggie, who is 17 younger than Tami, particularly hard. He revealed:
"This is a tough time for us. It is the worst pain I've felt since losing my mother."
In February 2020, Tami revealed that she and Reggie have suffered 3 miscarriages and are currently looking for a surrogate to carry their baby. She said:
"I saw Kandi had somebody have her baby. I said 'Oh okay, chile, that's what we doing now?'"
Tam has revealed that they have already harvested the eggs, so this may be the year that Lyric and Jazz welcome a brand new baby brother and sister.
Please fill in your e-mail so we can share with you our top stories!