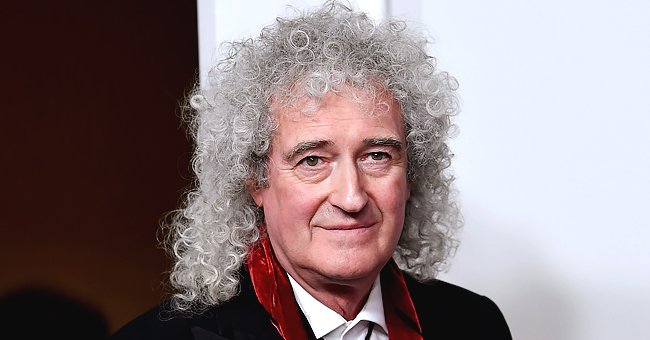 Getty Images
Queen's Brian May Has Been Crawling around House on Hands and Knees Following a Heart Attack

Brian May shared an update on his health with fans following a small heart attack last month. He also recounted his time at the Buckingham Palace 18 years ago.
On Wednesday, Queen's guitarist Brian May took to Instagram to record a relaxed video clip updating fans on his health status. The 72-year-old suffered a heart attack in May.
Following the incident, May was hospitalized and underwent surgery to install three stents. He's since been trying to recover at his Surrey home in the UK. The post is found below.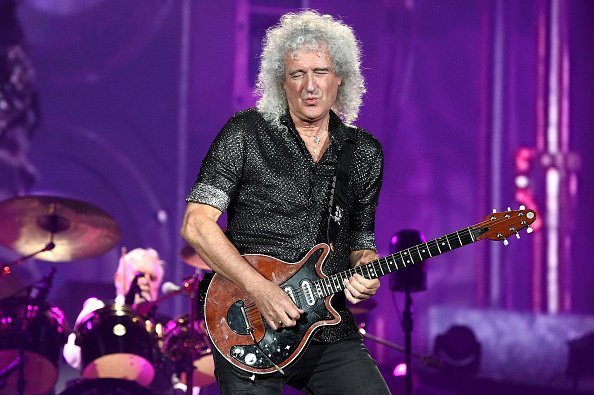 Brian May of Queen performs onstage during the 2019 Global Citizen Festival: Power The Movement in Central Park on September 28, 2019. | Photo: Getty Images
May began by saying that this is the first time he's been successfully able to go to the music room during his slow recovery. As for how he made his way there, May also revealed that.
"I'm still crawling around the house on my hands and knees, not very rock star like," he joked. Dressed in a black t-shirt with his curly hair on display, the guitarist then recalled his performance for the queen.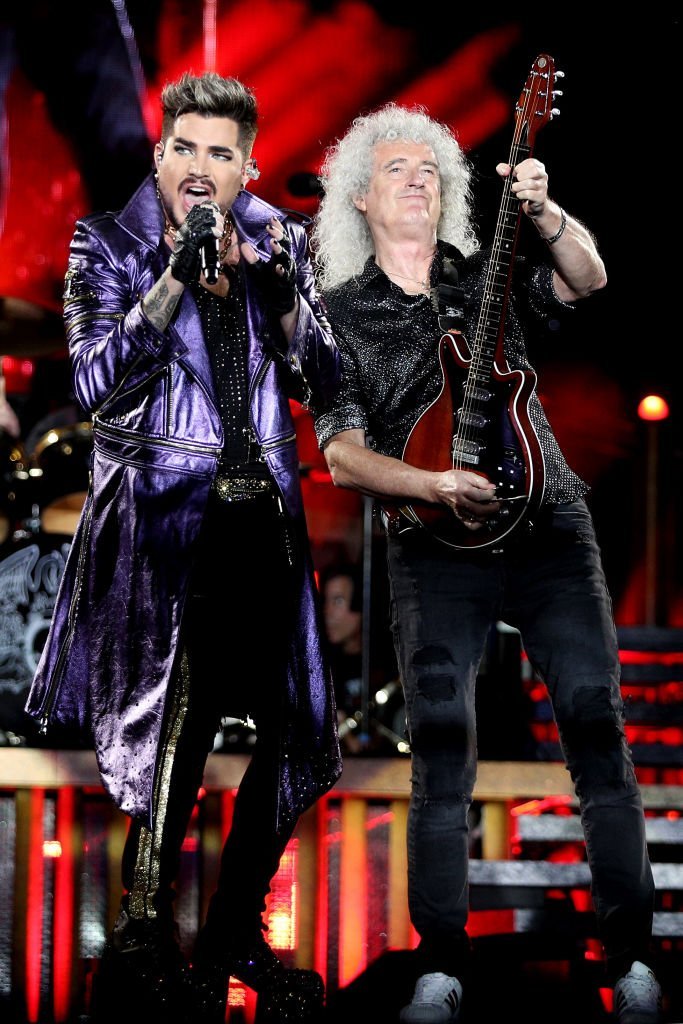 Adam Lambert performs alongside Brian May for a benefit concert at ANZ Stadium on February 15, 2020, in Sydney, Australia| Source: Getty Images (Photo by Don Arnold/WireImage)
In celebration of the 18-year mark, May described how scared he was when performing "God Save the Queen" 18 years ago at Buckingham Palace. He noted it was one of those fears that changes a person.
He then put out a message of hope for a future that would see him perform for fans again. The clip follows a previous one in which May thanked his fans for the outpour of support after his heart attack.
In it, May reassured his admirers that he's doing well. He compared their touching messages to being at his funeral and seeing the tributes without having to go.
However, it was a close call for the rock star when, for 40 minutes, he endured chest pain and tightness before finally being taken to the hospital for the heart attack. Thankfully, he walked out feeling much better.
The video update follows an initial health scare in which May said he was diagnosed for having ripped his "gluteus maximus to shreds in a moment of over-enthusiastic gardening."
It turned out that May was experiencing sciatic pain as well as a small heart attack. At the time, he decided to take a break from social media in order to rest and recover at home.
Below his announcement, fans again flooded the comment section with words of encouragement and prayers for the Queen band member. We also wish him a full recovery.
Please fill in your e-mail so we can share with you our top stories!