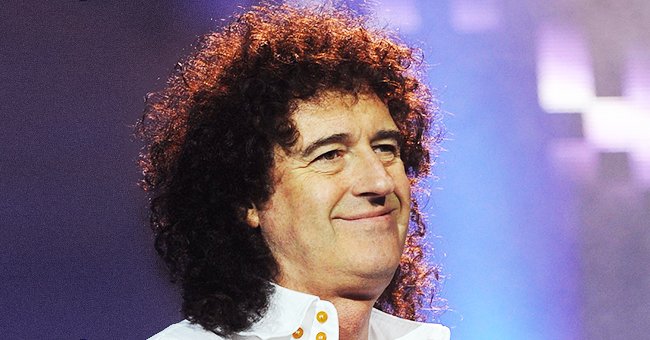 Shutterstock
'Queen' Lead Guitarist Brian May Hospitalized after Ripping Gluteal Muscles to Shreds

"Queen" guitarist Brian May has been hospitalized over a recent health issue. The 72-year old recently announced on his Instagram that he ripped his gluteus while gardening.
On Thursday, legendary guitarist, Brian Harold took to his social media account, where he made a surprising health announcement.
Brian shared an Instagram post that featured a photo of himself alongside a video accompanied by a caption that explained he was being hospitalized after ripping his gluteus.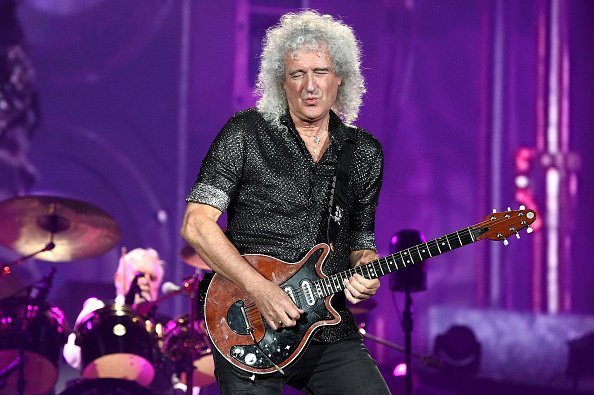 Brian May of Queen performs onstage during the 2019 Global Citizen Festival: Power The Movement in Central Park on September 28, 2019. | Photo: Getty Images
While the photo pictured May wearing a protective face mask with his gray hair on full display, the video showed him being rolled through a hospital hallway.
In his caption, Brian explained that he was grateful he was not yet infected with the novel coronavirus. He also explained how he got his injury when he wrote:
"I managed to rip my Gluteus Maximus to shreds in a moment of over-enthusiastic gardening."
In a bid to explain the severity of the damage, the "Queen" star noted that he might not be able to sleep or walk over the next few days.
May also explained that he would be taking a break from social media as he would be getting complete rest in his home.
The iconic show was recreated from the "Bohemian Rhapsody" rock concert.
Shortly after sharing the news, fans and lovers of the star took to his comment section to give their good wishes.
While one fan wrote that Brian's accident was indeed terrible, he noted that he was sure the 72-year-old would get through. Another user wrote:
"We'll miss you!!! take care and rest up.❤❤"
Before his announcement, May shared a couple of videos where he was seen playing his guitar while speaking about the COVID-19 pandemic situation in the United Kingdom.
Earlier in February, Brian's band, "Queen," held a concert in Sydney as part of their contribution to raising funds for victims of the Australian fire.
The iconic show was recreated from the "Bohemian Rhapsody" rock concert, which starred Rami Malek mimicking the late Freddie Mercury who passed away in 1991 at the age of 45.
Please fill in your e-mail so we can share with you our top stories!