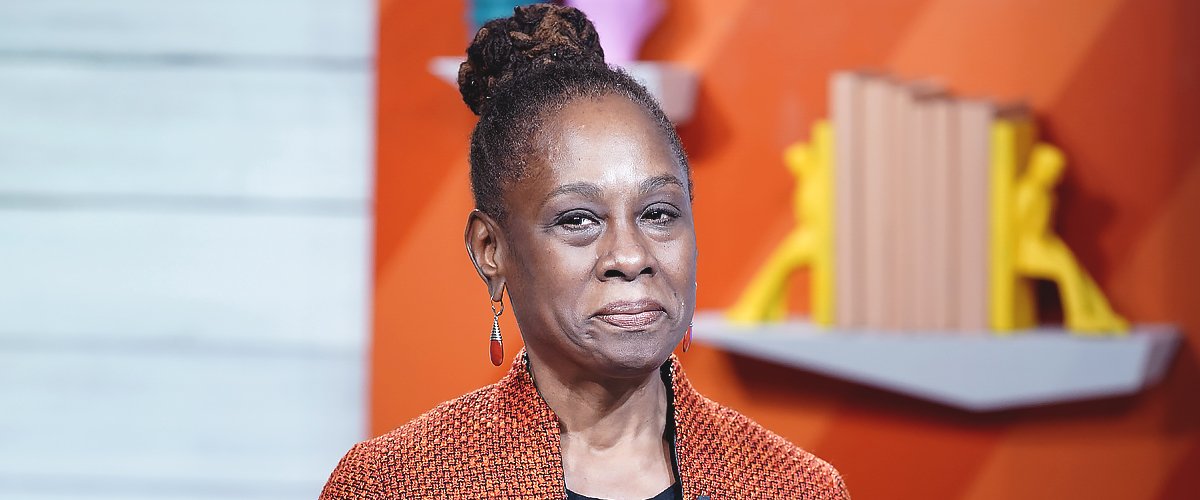 GettyImages
Chirlane McCray Is Bill de Blasio's Wife — 8 Things to Know about New York City's First Lady
New York City Mayor Bill de Blasio's wife, Chirlane McCray, not only is the first lady of New York City, but also a renowned writer, editor, and poet who once identified as a lesbian, but ended up finding love with a man.
People say behind every great man it's a great woman, but when it comes to Chirlane McCray, she's not behind but right at the front and center in her husband's life.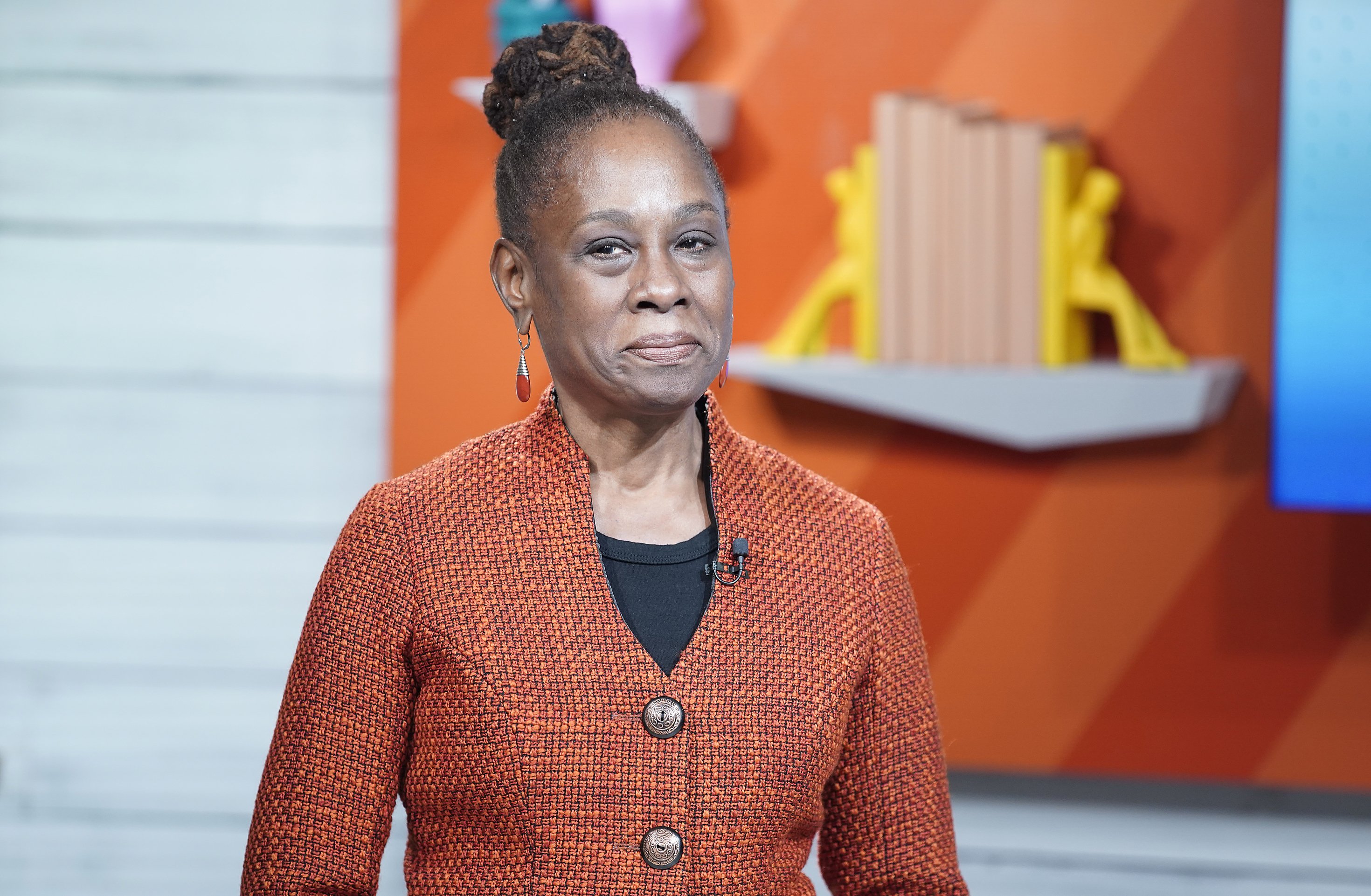 Chirlane McCray visits BuzzFeed's "AM To DM" on March 03, 2020 in New York City | Photo: GettyImages
The mother of two has earned the respect and admiration of New Yorkers during de Blasio's two terms as the Mayor of the big apple, a position he has held since 2013 until now.
McCray has focused her work as the first lady of NYC in raising awareness about the importance of mental health, especially with the creation of ThriveNYC, a $1 billion plan to help New Yorkers get all the mental health help they need.
Here are 8 facts about Chirlane McCray, from her career as a writer to her sexual orientation to her experience with racism and how that shaped the woman she is today.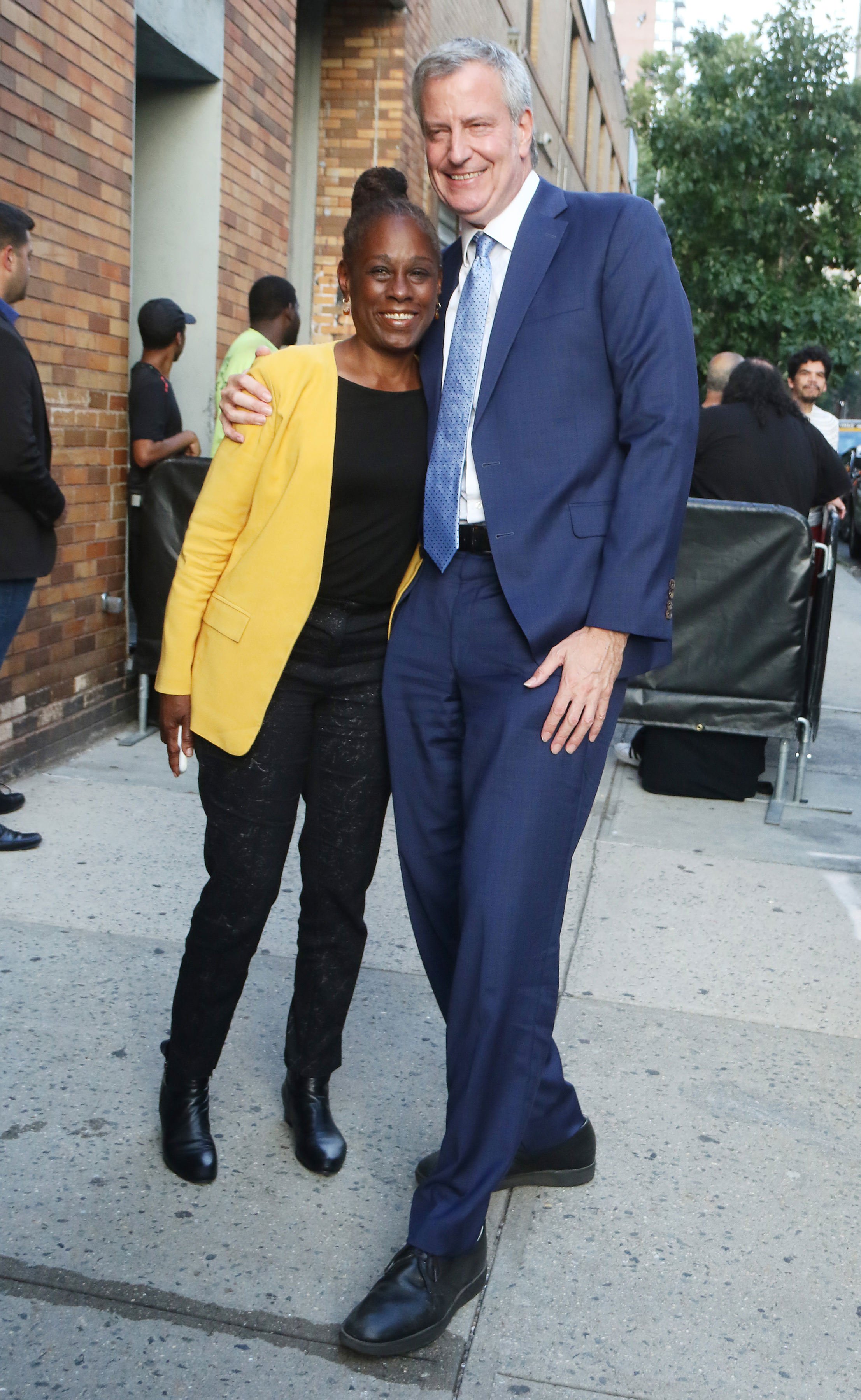 Chirlane McCray and Mayor of New York City and Presidential Candidate Bill de Blasio are seen on August 14, 2019 in New York City | Photo: GettyImages
CHIRLANE WAS THE ONLY BLACK GIRL IN HER CLASS
McCray was born on November 29, 1954, in Springfield, Massachusetts. Her family moved to Longmeadow, Massachusetts, when she was 10 years old, and once in the city, the McCrays were the second family of black people to live in the town.
McCray revealed that three members of her family had struggled with depression: her parents, and her daughter.
It didn't take long for people in the town to start passing a petition to boot the family out. "People talk about racism in the South, but the North could be just as bad," she told the New Yorker.
During her time in school, McCray was the only black student in her class, and sometimes in the entire school. She didn't have any friends, as her classmates made her feel invisible most of the time.
SHE STARTED WRITING OUT OF ANGER
Still, when she had to stand at the front of the class, they mocked her. They would twist their lips to make them seem bigger.
"The shocking thing is that the teachers wouldn't do anything," she recalled. "It was horrible. To know that they could get away with it, that it was condoned behavior."
It was during that period of her life that McCray started to write poetry to deal with her emotions. Her verses, she said, were mostly angry outbursts.
She also wrote a column on the high school newspaper where she called out her classmates for their cruel jokes, proving early on that she wasn't afraid to speak up and confront her detractors.
CHIRLANE IDENTIFIED AS A LESBIAN IN COLLEGE
McCray enrolled at Wellesley College, an all-women liberal arts college, in 1972. There, she started rediscovering herself and her sexuality.
Her classmates discovered she was a lesbian when someone caught her and another woman in a dorm-room. Some of the women with whom she shared a room were totally terrified of her after that.
During college, McCray joined the Combahee River Collective, a group formed by black feminist intellectuals, most of them lesbian or bisexual, who believed black women had to fight their own battle for liberation.
In 1979, McCray came out publicly as a lesbian with an essay that was published in Essence magazine titled "I Am a Lesbian." At the time, there was little to none representation for black queer women, and McCray decided she was tired of living in fear.
"I'm weary of playing games, and hiding and being afraid," read part of her essay, which she told Essence was her way of telling black lesbian women all over the country they were not alone.
SHE MET HER HUSBAND IN 1991
McCray started working at Redbook magazine in 1977, the dream of every intellectual woman at the time. However, she later moved on to the press office of New York's City Hall in 1991, writing speeches for Mayor David Dinkins.
Back then, Bill de Blasio was working as an aide at City Hall, and when they met "he heard choirs singing," McCray said. For her, of course, the experience was not the same.
She wasn't interested. He was 6 years younger and she had spent all of her life dating women. Still, de Blasio was insistent and constantly asked her out for lunch or dinner.
When McCray showed him the Essence article, he was flustered, but by then she was already charmed by him, and she asked him not to let her past come in their way. They married in 1994 and moved to Park Slope in Brooklyn.
THEY HAVE TWO KIDS
McCray and de Blasio share two kids: daughter Chiara, born in December 1994, and son Dante, born in 1997, the same year that de Blasio started working for the Clinton administration.
Chiara graduated with a B.A in Sociology and a minor in Women's & Gender Studies from Santa Clara University in 2016. She's now working as the Program Coordinator of Feminists for Justice at Santa Clara Community Action Program.
Dante, 22, was one of the central figures in de Blasio's mayoral campaign in 2013. He graduated from Yale University with a political science degree in 2019, and soon after, he joined his dad's presidential campaign as a policy analyst.
CHIRLANE'S WORK AS NYC'S FIRST LADY
Once her husband became the mayor, McCray took her righteous position at his side. She started by hiring staff members that would work with them, from commissioners to the people working at Gracie Mansion.
She's also in charge of the Mayor's Fund and helped develop two initiatives that she deemed important to tackle down in the city.
The first one was the creation of ThriveNYC, an organization that promotes mental health, and that connects New Yorkers with mental health needs to the necessary treatments.
She also partnered the NYC Children's Cabinet, with the Robin Hood Foundation in 2017 in a new initiative to promote universal pre-k and afterschool centers.
HER PARENTS AND DAUGHTER SUFFERED FROM DEPRESSION
While promoting her mental health campaign in 2015, McCray revealed that three members of her family had struggled with depression: her parents, and her daughter.
Her father was a World War I veteran and an inventory clerk, and her mother was an assembly worker at Phelon, an electronics factory.
McCray recalled how her parents had episodes of sadness and depression during her childhood. But to their credit, they still managed to raise her and her siblings.
As for her daughter, Chiara, McCray said she was shocked to learn that a girl who was a good student and loved by everyone around her, could feel that way.
Chiara, now 25, made headlines in 2014 when she candidly admitted in an essay that she had been abusing drugs and alcohol after struggling with anxiety and depression for most of her teen years.
The young woman was praised for her honesty and even received an award from the Secretary of Health and Human Services that recognized her as a mental-health advocate.
CHIRLANE LAUNCHED A PODCAST THIS YEAR
In February 2020, McCray launched the "Thrive with Chirlane McCray" podcast, where she hosts monthly conversations with influential figures, from artists to advocates, about mental health.
The first episode featured a conversation between McCray and her son Dante, where they discussed her childhood and how her experience with racism, prejudice, and even her family influenced her to focus on the topic of mental health as the first lady of New York.
Please fill in your e-mail so we can share with you our top stories!